Meet Tanya Kizko, Maxim's March/April Cover Model
See the Ukrainian stunner's exclusive Maxim photo shoot here.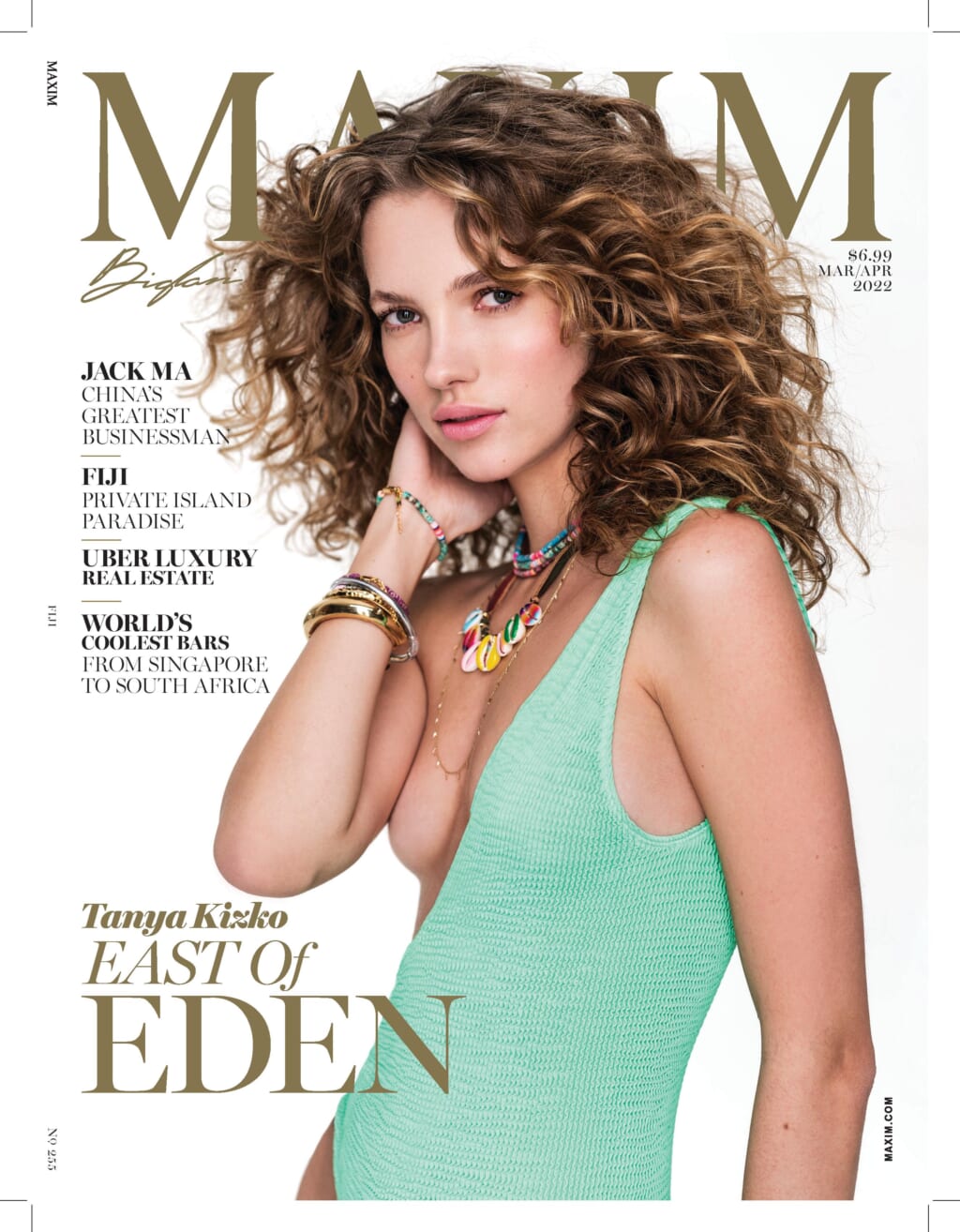 Tanya Kizko might be relatively new to the modeling world, but she's already crushing it—and it's no wonder why. Judging by her impossibly long legs, icy blue eyes, and cascading amber curls, it's blindingly obvious that the Ukrainian showstopper was destined to become a model.
Her graceful personality fits the bill, too. "I was always a girly girl, and I've always loved everything about women and feminine energy," she tells us. And she truly embodies everything about beauty and femininity: quietly intelligent and breathtakingly beautiful, with flawless, delicate curves in all the right places.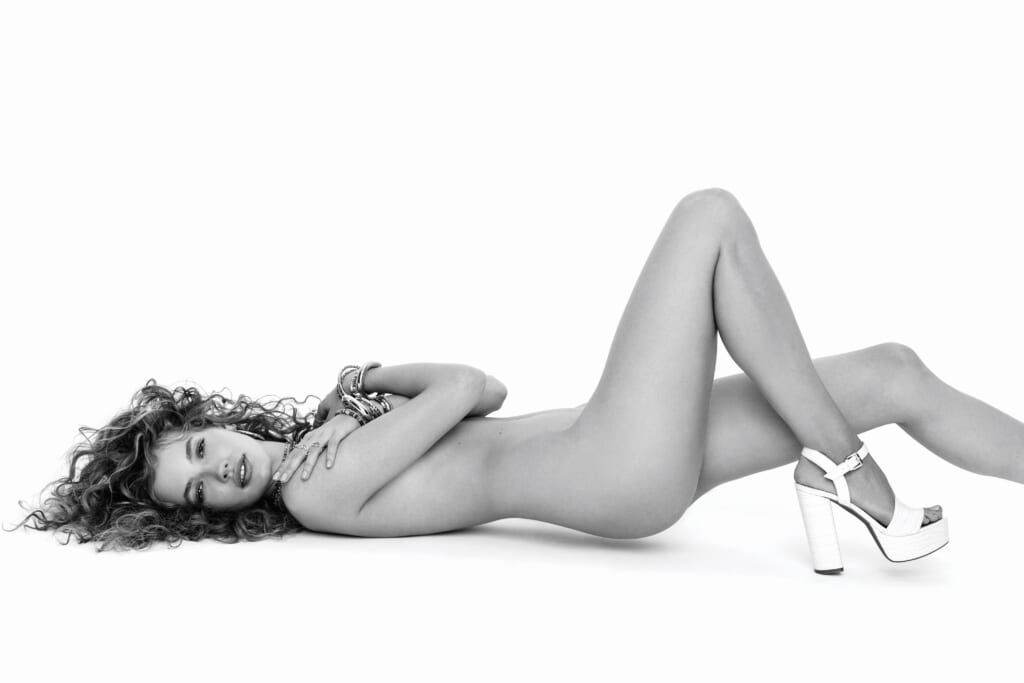 Despite her head-spinning good looks, modeling wasn't something that was on her mind from the start. "I never thought I would be a model, but I was always amazed by beautiful women," she says, echoing a thought shared by many.
"The Victoria's Secret fashion show was something special for me when I was a kid." Born and raised in the small town of Donetsk, Ukraine, Kizko was a self-proclaimed nerd growing up, and spent much of her time with her nose in a book. "I was obsessed with studying," she says, "especially history, math and literature." Smart and beautiful—an irresistibly alluring combination.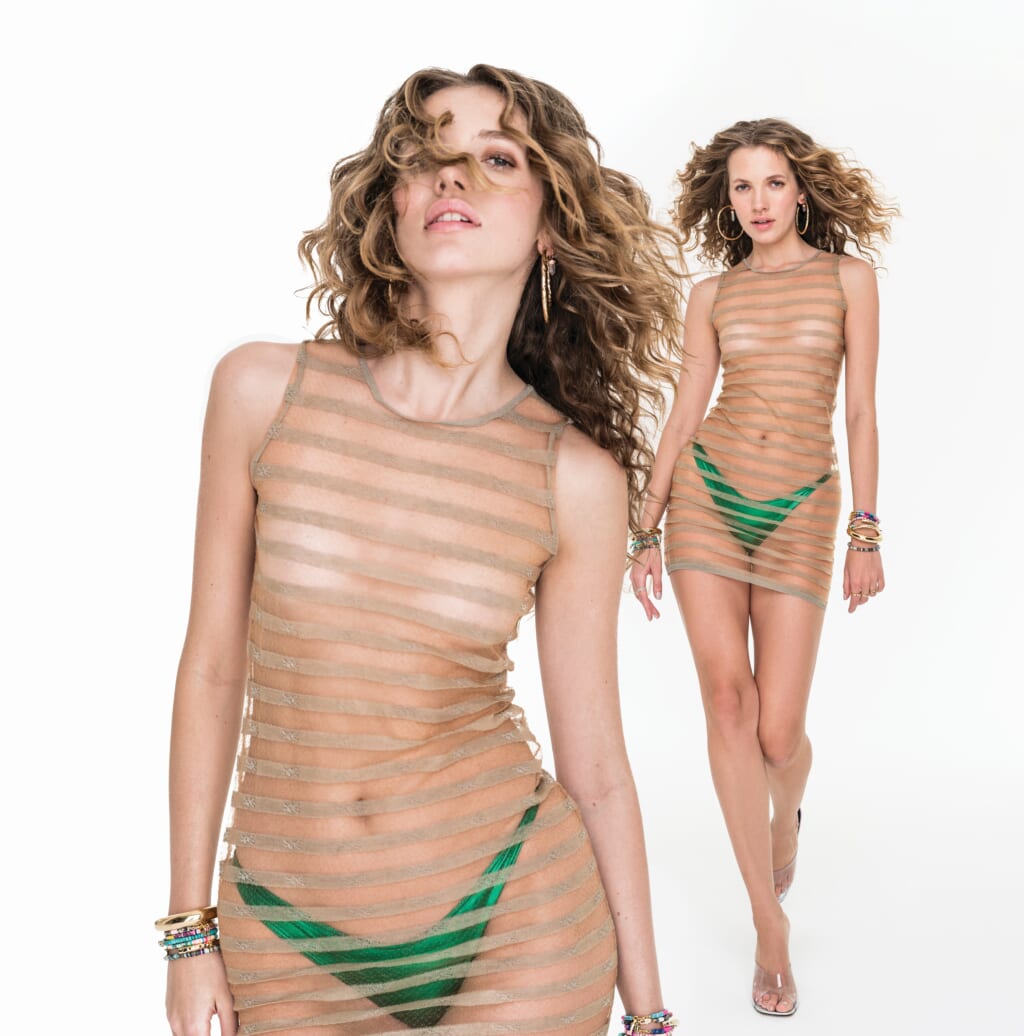 Naturally, though, a woman as jaw-droppingly gorgeous as Tanya didn't go unnoticed. "I was discovered by scouts when I was 18, but at that time I was attending university in Ukraine. I wanted to become an engineer, so I decided to finish my degree and start to work as a model after that," she explains.
After getting her degree and wrapping up her studies, she made the big move overseas from her homeland to the United States in 2018, where she's now officially a bona fide New Yorker. And as much as the bombshell loves her new hometown, it's guaranteed that it loves her right back. After all, her presence makes the city a more beautiful place.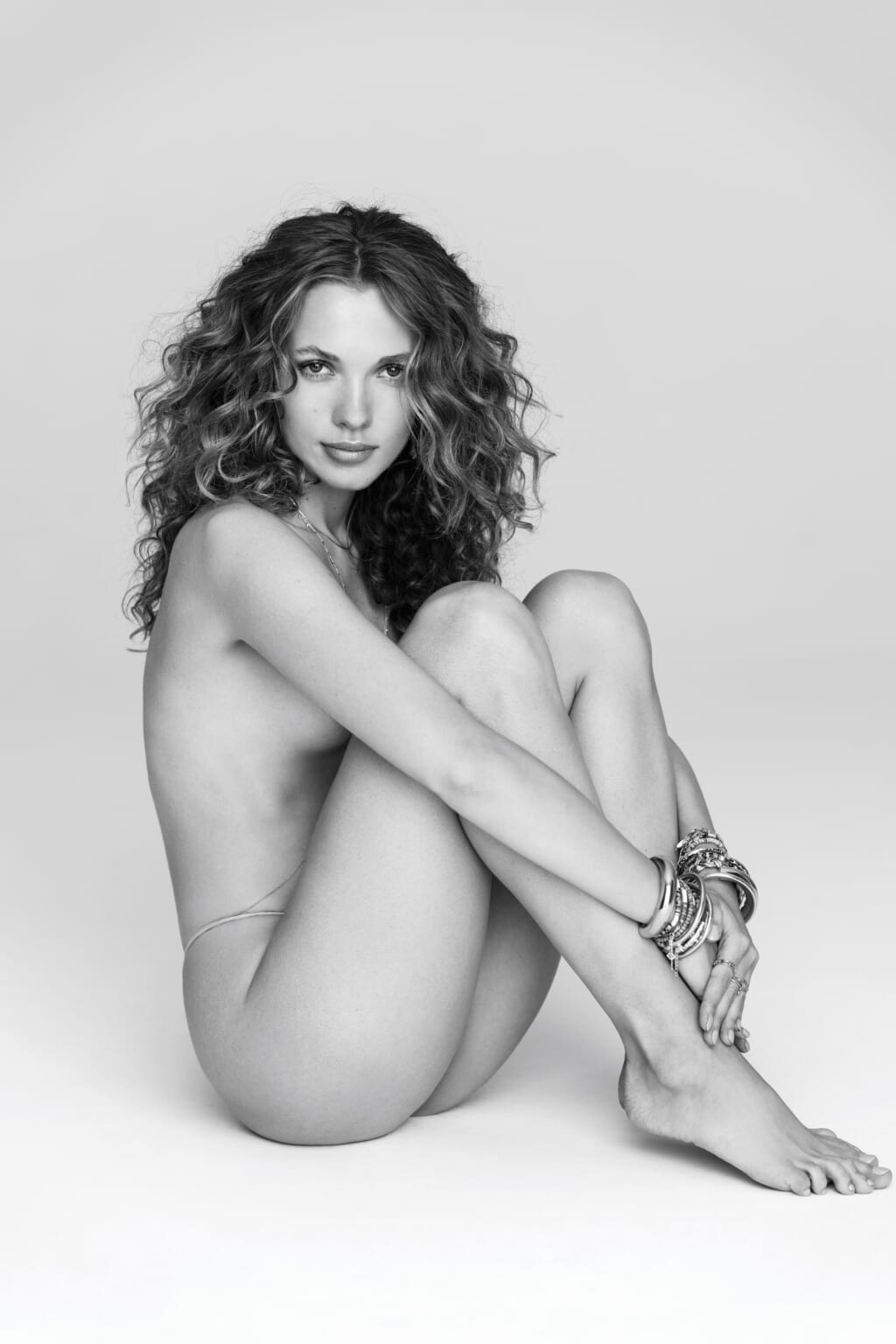 "I think my first year in New York was the happiest year of my life. I was so fascinated by the city, and I met so many talented and amazing people who became my friends. I sometimes still think that I'm dreaming when I realize that New York is my home now."
Though much has changed since her scholarly childhood, and she's traded her books for magazine covers, the 23-year-old would be pursuing a much different career in a parallel universe void of modeling. "I definitely would have followed my pursuit to become an engineer if I wasn't a model," she says. In a sea of models, Kizko also stands out with her contagious, lighthearted energy.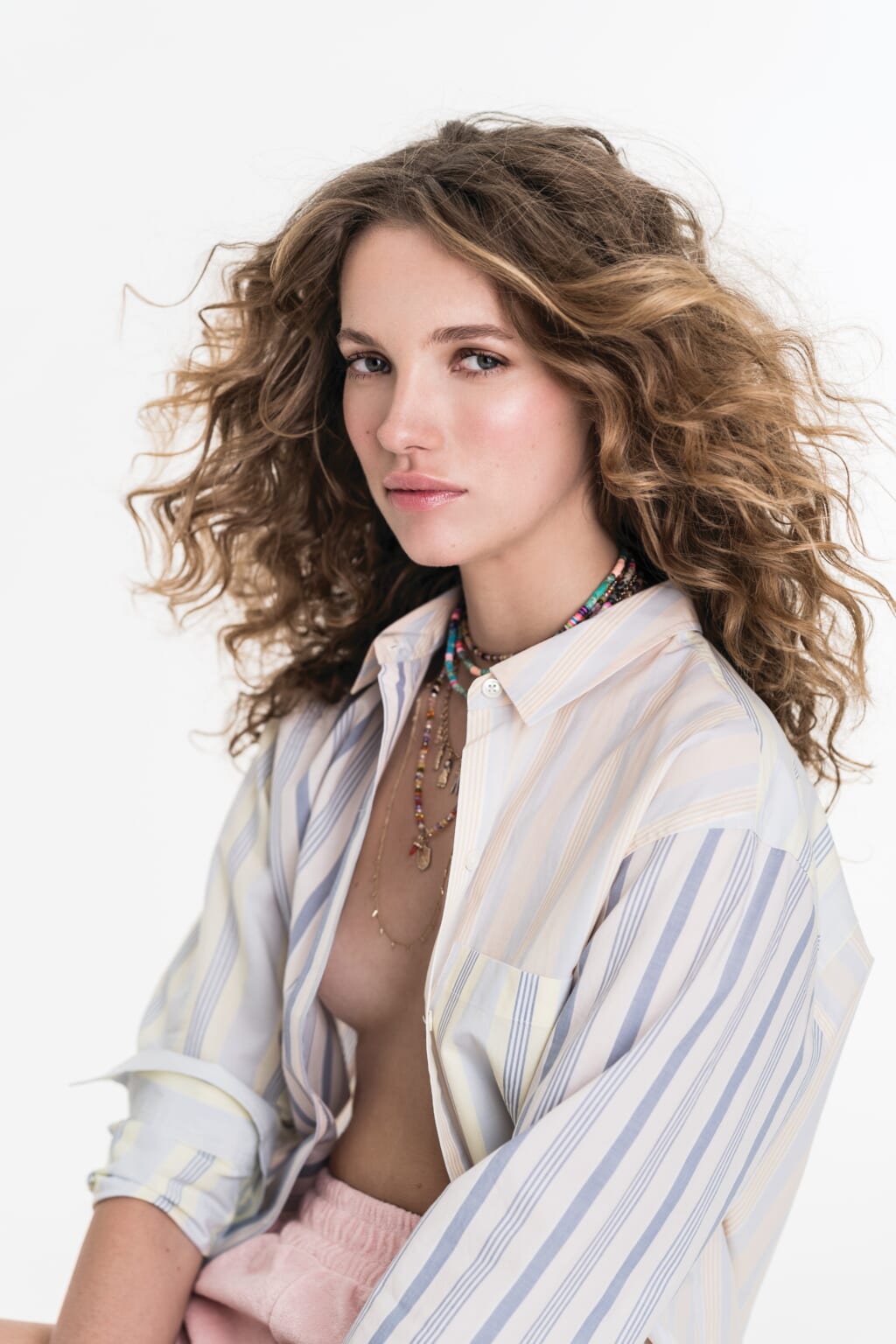 "I think every human being is special in their own way, and every model, photographer, and make-up artist has their own special features that sets them apart from everyone else in the industry," she says. "That's why I love my job. I love to see how different people can be, and I hope they see something special in me, too."
Clearly, they do, as she's signed by industry titan The Lions, and has walked the runway for major designers like Dolce & Gabbana, Philipp Plein, Elie Saab, and Bottega Veneta—the latter of which she says is one of the biggest, most memorable career highlights.
"I have the brightest memories about the Bottega Veneta show that I did in 2019," she says of her big break with the fashion brand. Off duty, when she's not dolled up for her next glitzy photo shoot or chic runway show, she's a woman who enjoys keeping it simple.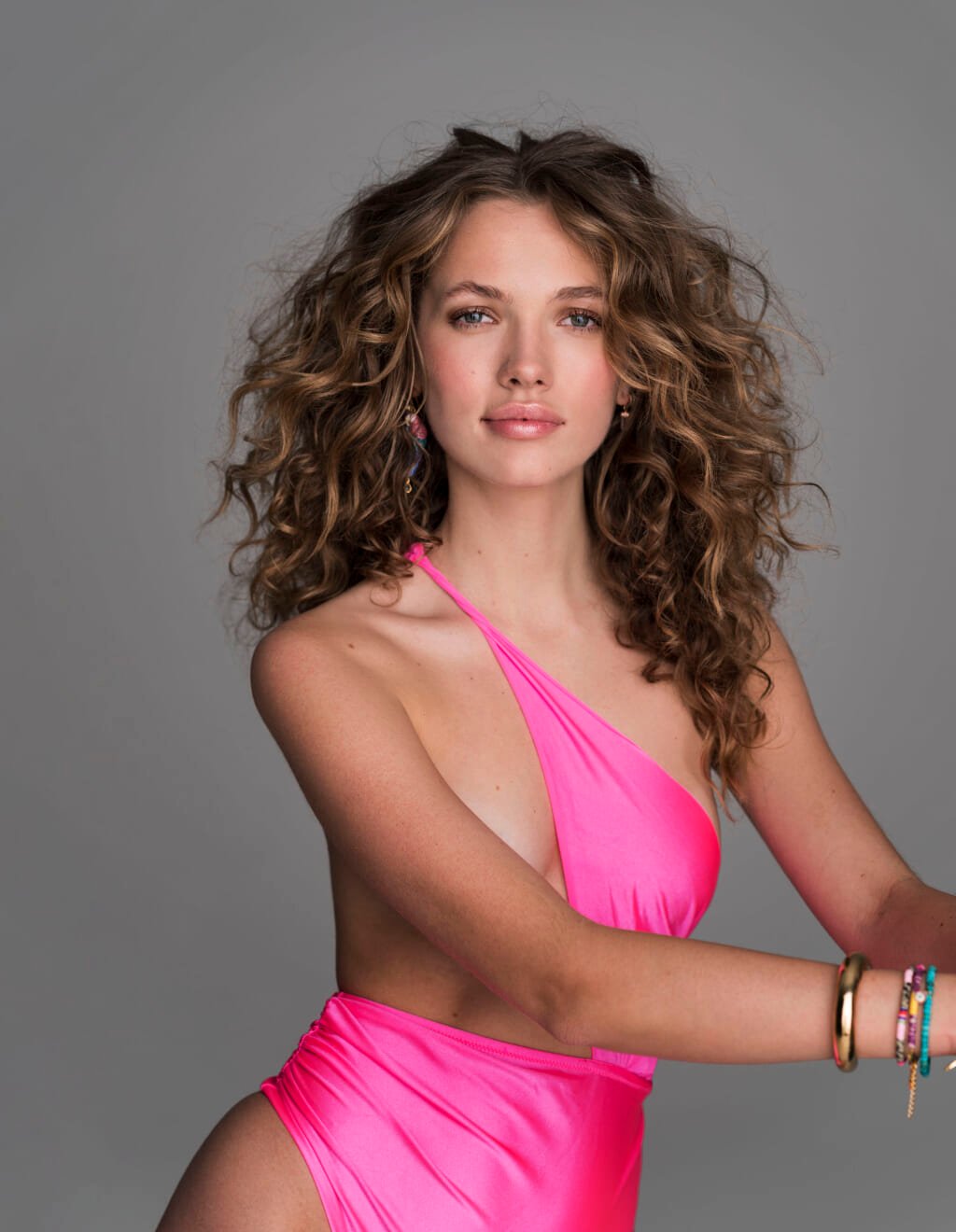 "I became a homebody since COVID started. I can just listen to music, read a book, or cook something nice at home to relax. It's more than enough for me." And when it comes to her hobbies, she's a regular 20-something. "I love anime, and I have a lot of plants in my apartment," she says. "I can listen to music literally 24 hours a day, seven days a week…. I feel bad for my neighbors!"
Though she lives in the concrete jungle, she's a nature girl at heart who loves everything about the great outdoors. In fact, one of her biggest inspirations in life is nature—so much so that it's the backdrop of her dream date. "My dream date could be at the beach or in the forest," she says romantically. "Just the two of us, and nature. My favorite place on Earth is Tulum. I'm dreaming of being back there every day."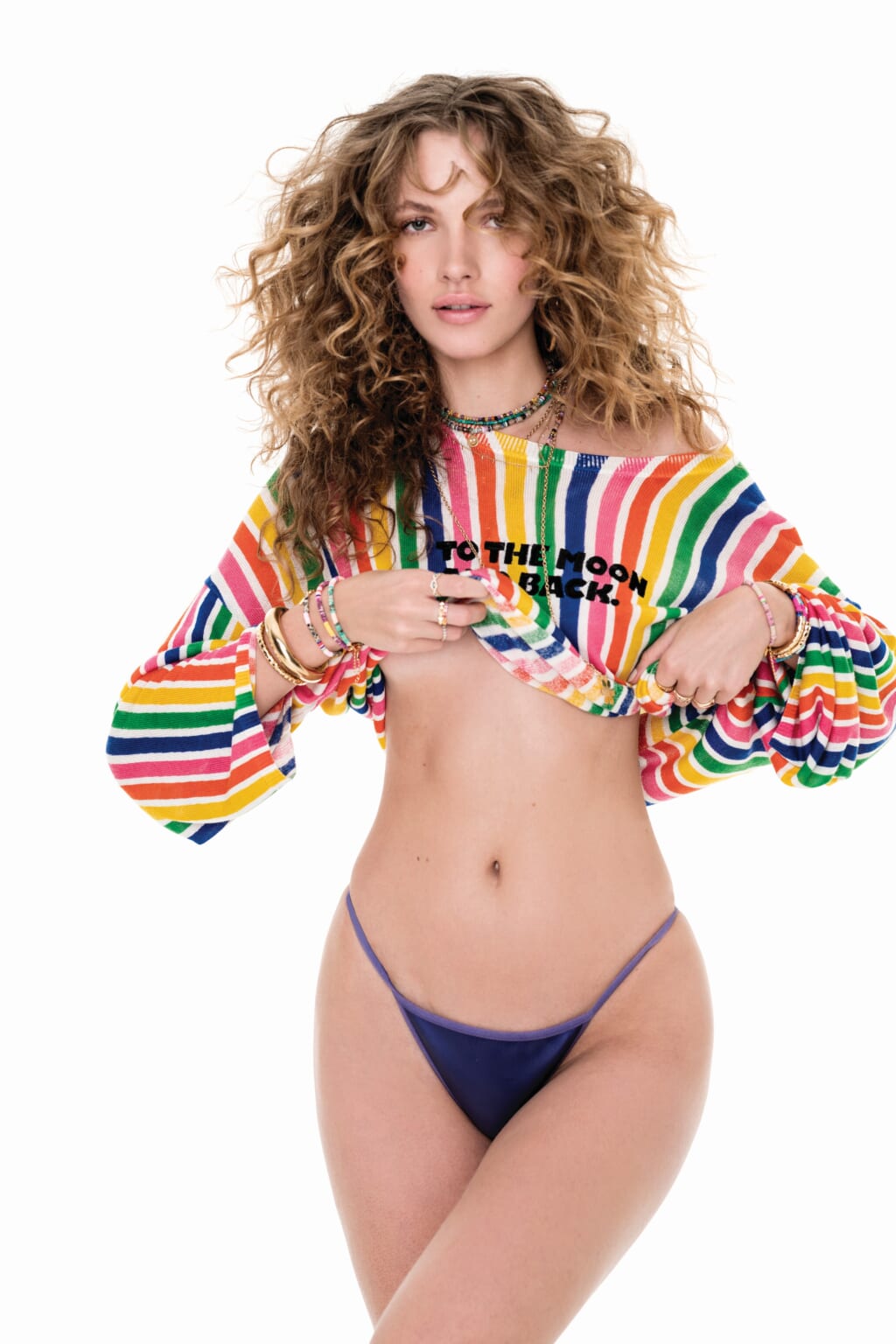 Just one peek at her Instagram page, under the handle @tanyakizko, confirms this. Her feed is brimming with sultry shots of her posing on the Mexican beach, displaying her perfect figure to the delight of her 159,000 devoted followers (and counting). Knowing her love of beaches, it's not shocking that she doesn't hesitate when asked what her favorite season is: "Summer, for sure! I never complain about hot weather. I feel absolutely comfortable during July and August in New York."
A rare trait, since the city's searing summers are enough to make anyone swelter. But we're thankful for her dedication to warm weather, considering the fact that it'd be criminal to hide her immaculately chiseled curves and eyepopping physique under layers of knitwear.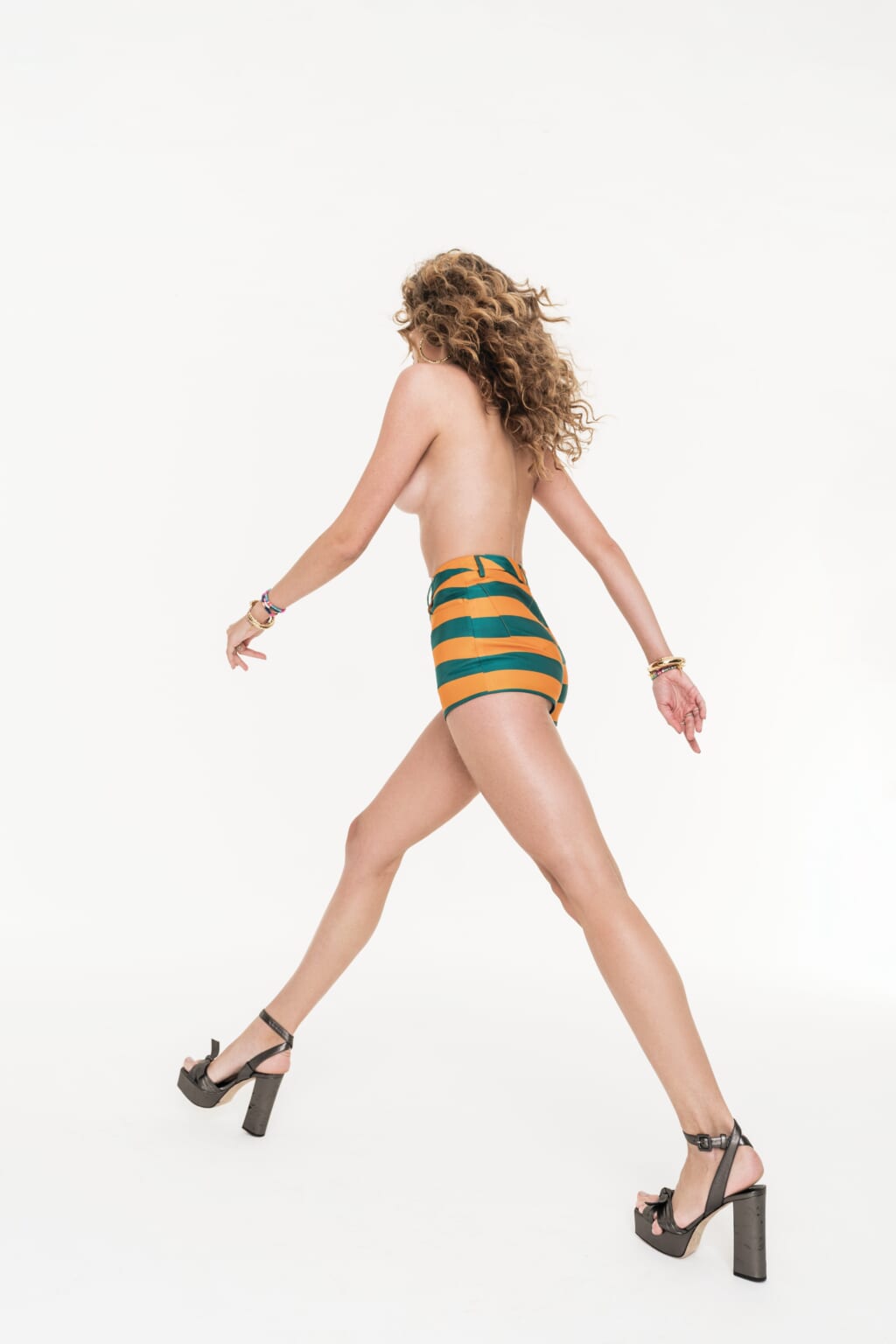 Her vision for the future is as relaxed and easygoing as she is. "I hope to live in harmony with myself and everyone around me," she says" with "work, workouts, and a happy life."
One thing is for certain: she's starting 2022 off on the right foot by adding the cover of Maxim to her repertoire of magazine appearances, having already graced the cover of Elle Slovenia, and posed for the glossy pages of Harper's Bazaar Mexico.
"I feel so honored and happy," she muses of being the latest Maxim cover girl. "My 15-year-old self would have never guessed that I'd be on the cover of Maxim. Dreams really do come true sometimes."