The 'Topless Boob Luge' Is Here to Dethrone the Butt Luge as Spring Break's Wildest Trend
You need to see this.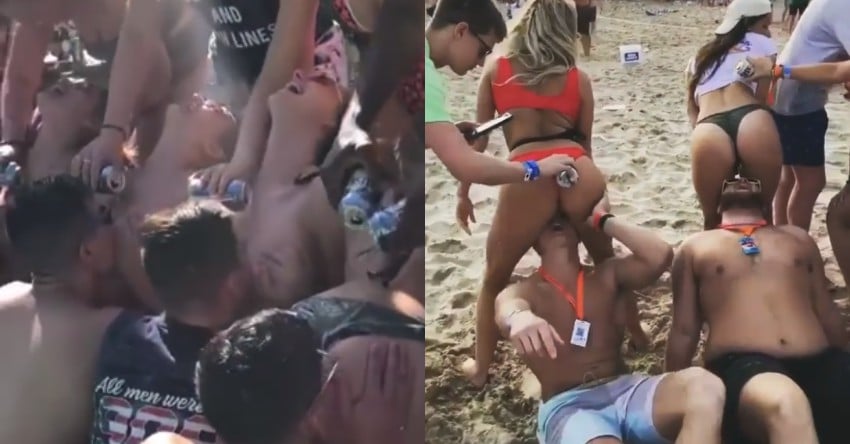 Stills: Instagram/@totalfratmove
https://www.instagram.com/p/Bg7YVDPharE
We had our doubts, but spring breakers managed to come up with a way to guzzle beer off a bikini-clad babe that's more ridiculous than the butt luge, jellyfish luge or female luge—the topless boob luge. 
Technically this is a variation of a boob luge, but we're counting it anyway. Just try to come up with a better way to imbibe lukewarm beer. 
There's also virtually no risk of anyone contracting pink eye or the stomach flu—which can't be said for those who lap up brews out of buttcracks. (Not that these partiers appear to give it a second thought.)
https://www.instagram.com/p/Bg4P1bdh229
For old time's sake, let's have one last look at the video that started it all, and the wild-ass variations it spawned. 
https://www.instagram.com/p/BgHE56Mg4yDhttps://www.instagram.com/p/BgWSLDYBOgphttps://www.instagram.com/p/BgR1qmEh0Wehttps://www.instagram.com/p/BVpJUWmFo7x