The BMW X3 M Competition: First Drive Review
The beefed-up SUV blurs the lines between big hatchback and sporty crossover.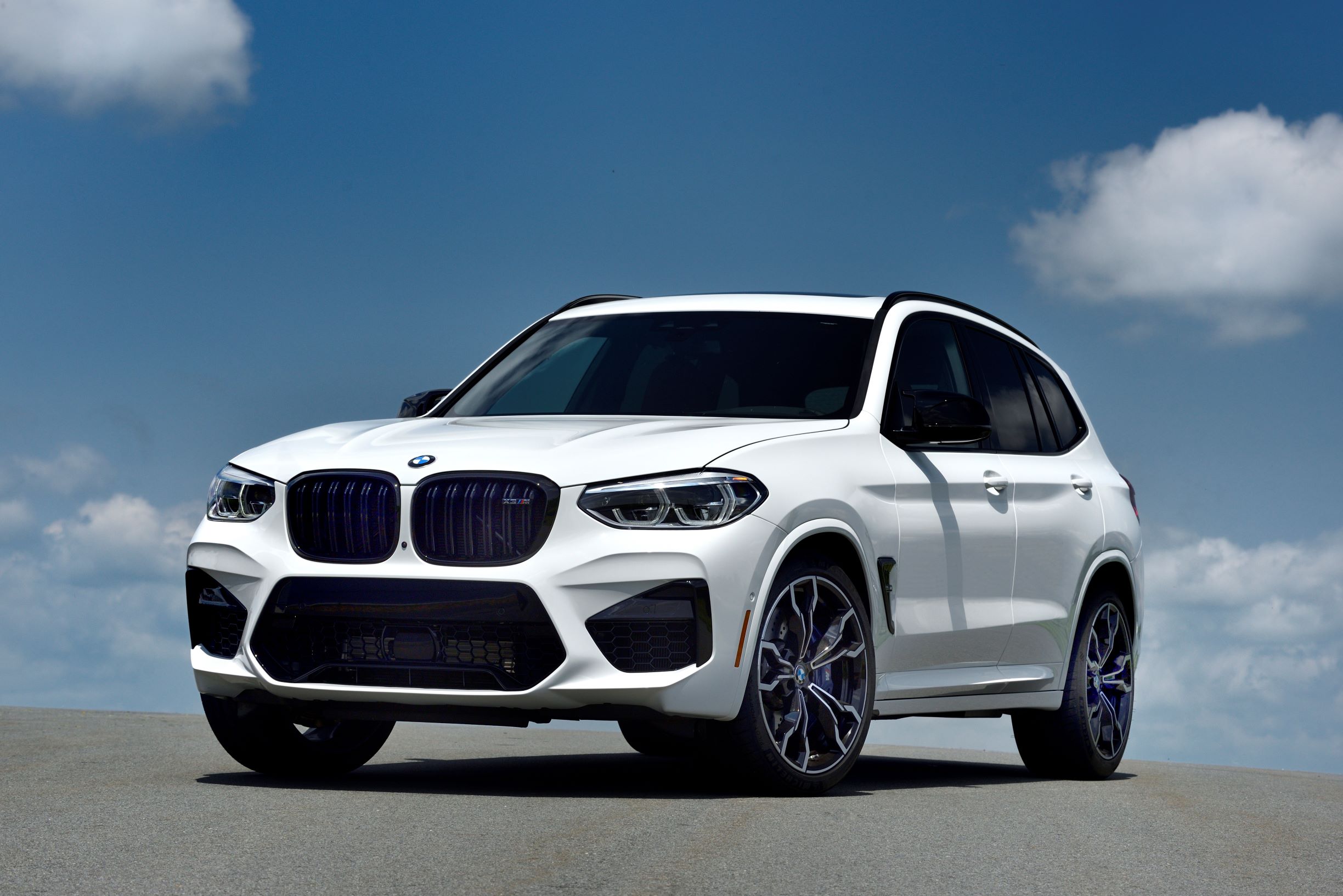 There's something particularly satisfying about driving a muscled up SUV. Most larger vehicles have larger engines for obvious reasons, but some manufacturers tempt the buyer by dropping extra cylinders and turbo chargers into what would otherwise be a machine designed for mere people carrying or the occasional off-road excursion.
Dodge and Jeep send some of their models over to MOPAR to bulk up a bit. Jaguar and Land Rover have their SVR department to soup up their builds. Mercedes-Benz gives a call over to the folks at AMG. And, BMW's fastest consumer choices all wear that company's M badge.
The 2020 BMW X3 M Competition takes the popular, small and very Bavarian SUV and puts it through that M tuning process to make a much more aggressive and much more fun vehicle.
Of course, the BMW X3 is a crossover and not a full-sized SUV. That's important to recognize because the crossover remains the hottest selling vehicle class in the world. Such vehicles are thew top sellers for multiple automakers, including Toyota, Lexus, Subaru, Nissan and Jaguar. As a result, even car companies that swore they'd never build such a thing (such as Lamborghini, Maserati and Aston Martin) already have or will soon pile a crossover into their stables.
With this proliferation of crossovers, the lines blur as to what qualifies as that small SUV and what are really bigger hatchbacks. This reviewer would argue that the X3 M is the latter — a hatchback on steroids with a storage area of convenient size. Still, I doubt anyone will put down the $78,000-plus needed to get behind the wheel of this M-class ride for its payload size.
BMW gives the X3 M Competition a twin-turbocharged, 24-valve, inline six-cylinder engine with direct fuel injection. That setup puts out 503 horsepower and a 0-60 time of just over 3 seconds. Its top speed is limited to about 160 mph, with a highway-rated fuel economy of around 25 mpg. An eight-speed, sport-tuned automatic transmission manages all of that power, while vented 15.6-inch brakes brings it all to a stop.
The driving experience brings us back around to where we began, admiring the unique experience of a high-powered SUV or crossover. Such a vehicle has some weight to it, but adding additional power to that weight transforms it into mass skilled engineers can worth with to produce a fast, grounded feel.
Mix the X3 M's 500 horses with the right tuning (as the M badge guys always provide), and you end up with a vehicle that blends sharp acceleration with that signature BMW, "on the rails" grip. The resulting marriage of power and handling gives rise to a feeling of assured performance and driving confidence that your eyes might say are impossible coming from a small SUV.
In fact, that's the hidden entertainment value of driving the 2020 BMW X3 M Competition. Your fellow drivers might not expect a crossover to say hi to 60 mph after three seconds. When you dust them all at a stop light, they learn quickly.