The All-Electric 2020 Porsche Taycan Is A 750 HP Tesla Rival
Porsche enters the EV wars with a brand-new super sedan.
Porsche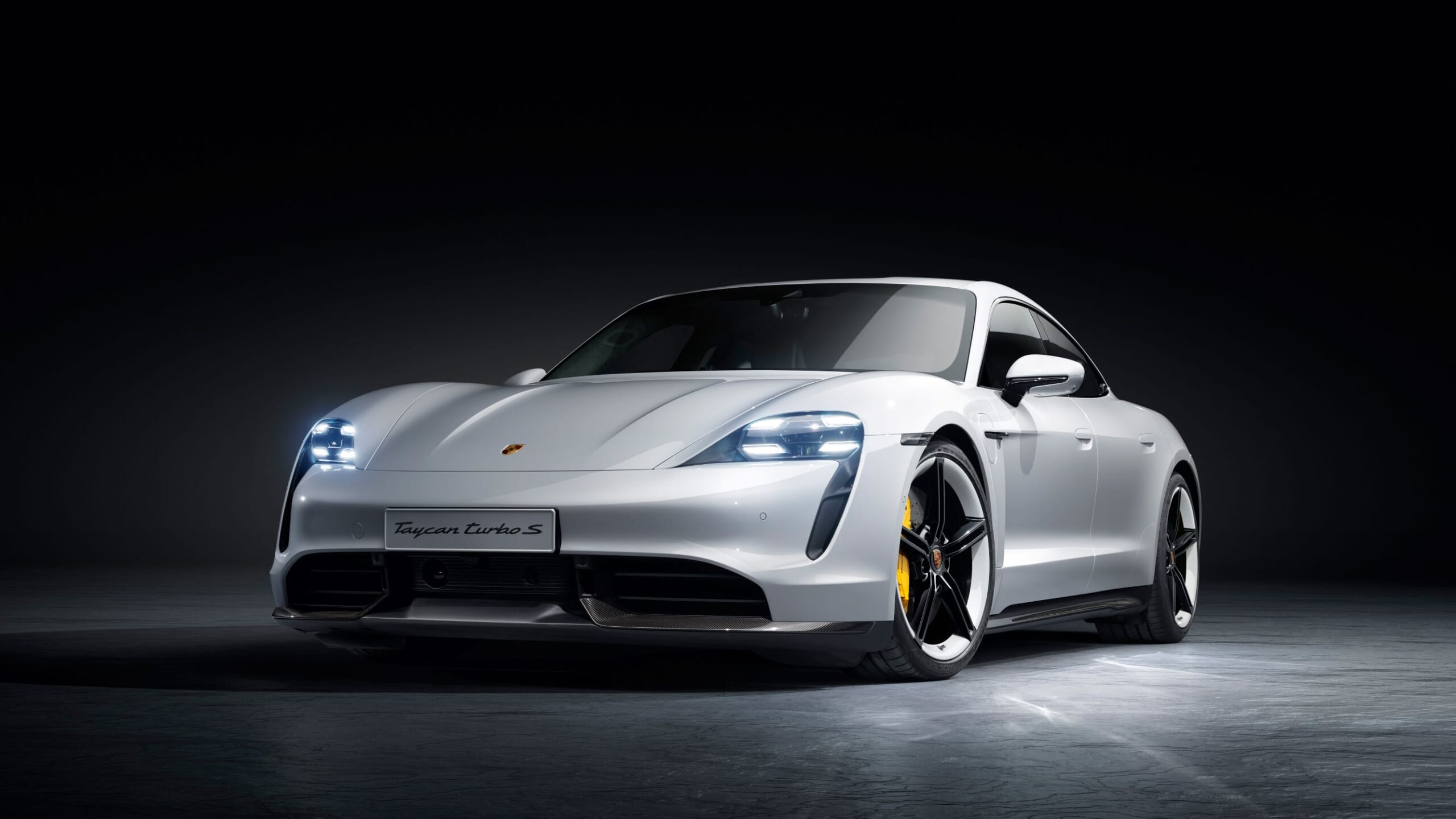 Porsche's first foray into the electric vehicle marketplace has arrived with performance that rivals Tesla's.
The German marque officially unveiled two new all-electric sport sedans: the 670-horsepower Taycan Turbo and 750-hp flagship Taycan Turbo S.
We'll start with the latter: a sprint to 60 mph takes 2.6 seconds with overboost enabled and hitting 100 mph takes 6.3 seconds. Maximum range is about 256 miles. 
The diminutive Turbo will hit 60 mph in 2.3 seconds, but can run for about 280 miles without a charge if driven efficiently. 
Both are all-wheel drive and have a top speed of 162 mph. They're also the first production vehicles with an 800-volt electrical system, as opposed to the typical 400 volt system used in most EVs. 
This means that when using direct current (DC) from a high-power network, the battery can be charged with 62 miles worth of juice in just 5 minutes. The charging time to 80 percent SoC (state of charge) is 22.5 minutes under ideal conditions. 
On the other hand, the top Tesla—the Model S Performance—produces 762 hp, hits 60 mph in a slightly faster 2.4 seconds, and has a top speed of 163 mph. Maximum range is vastly better at an estimated 365 miles, according to CNET's Road Show.  
This brings us to price: the Taycan Turbo starts at $150,900 the Turbo S at $185,000 both of which are considerably higher than the Model S Performance's $92,615. 
So the Taycan can hang with the Tesla for a shorter distance and costs a lot more. The thing that may sway people towards the German exotic is its undeniable Porsche DNA with contoured wings and an immediately recognizable silhouette shaped by a sporty roofline. 
The Taycan's cockpit also has a certain futuristic allure. A freestanding, curved instrument cluster forms the highest point on the dashboard. This places a clear focus on the driver axis.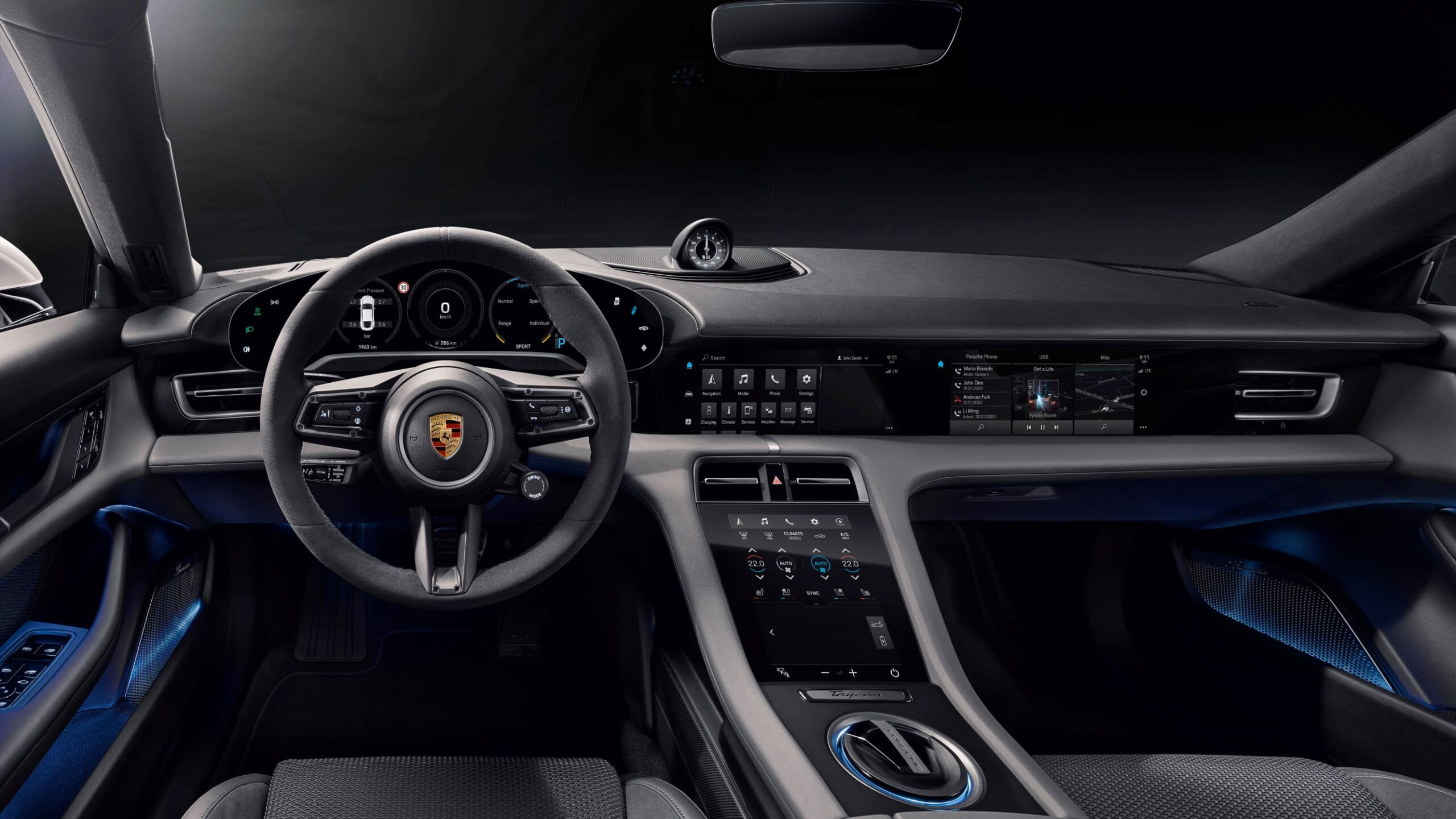 A 10.9-inch infotainment display and an optional passenger display combine to form an integrated glass band in a black-panel look. Old-school buttons have been replaced with touch controls and a voice control feature. As Maxim previously reported, the Taycan is also the first Apple Music-integrated production car. 
The Porsche Taycan Turbo S and Taycan Turbo are available to order and build online now.