The New ZR1 Convertible Has 755-HP, Goes Over 200 MPH, And Could Be the Greatest Corvette Ever
This thing is a beast.
Just weeks after Chevy wowed the Dubai Motor Show with the introduction of the stunning 755-horsepower Corvette ZR1, they chose the sunny Los Angeles Auto Show to debut the new drop-top version of that car.
The Corvette ZR1 convertible uses a compact, lightweight folding soft top, which adds only 60 pounds of weight and which does not detract from the car's structural integrity, according to Chevy. It is the first ZR1 convertible since "ZR1" was an option package available on all Corvette body styles in 1970.
"The new Corvette ZR1 convertible is a supercar in all respects," said Mark Reuss, executive vice president of global product development for General Motors. "Few others can challenge the ZR1 convertible's power and speed while offering the exhilaration of top-down motoring."
The ZR1 convertible's base price of $123,995 adds $4,000 to the coupe's price tag. The aerodynamic realities of the convertible top also lower the convertibles top speed from the coupe maximum velocity of 212 mph to "more than 200 mph."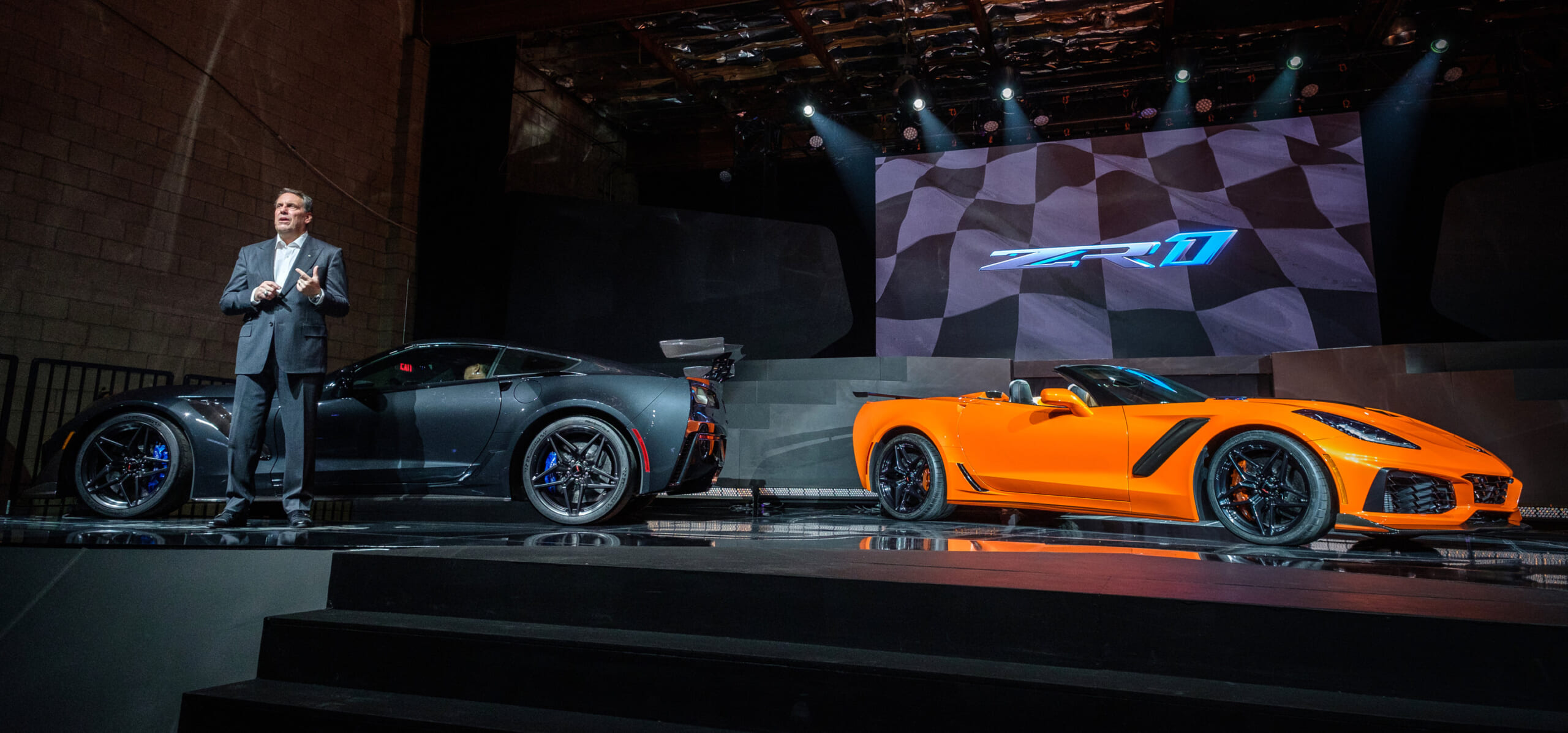 Which should still be enough to dry your hair on the drive to work.