Exclusive: Aston Martin Executive Chairman Lawrence Stroll Talks F1 Team
One of the most important players in F1 gives the scoop on his up-and-coming team.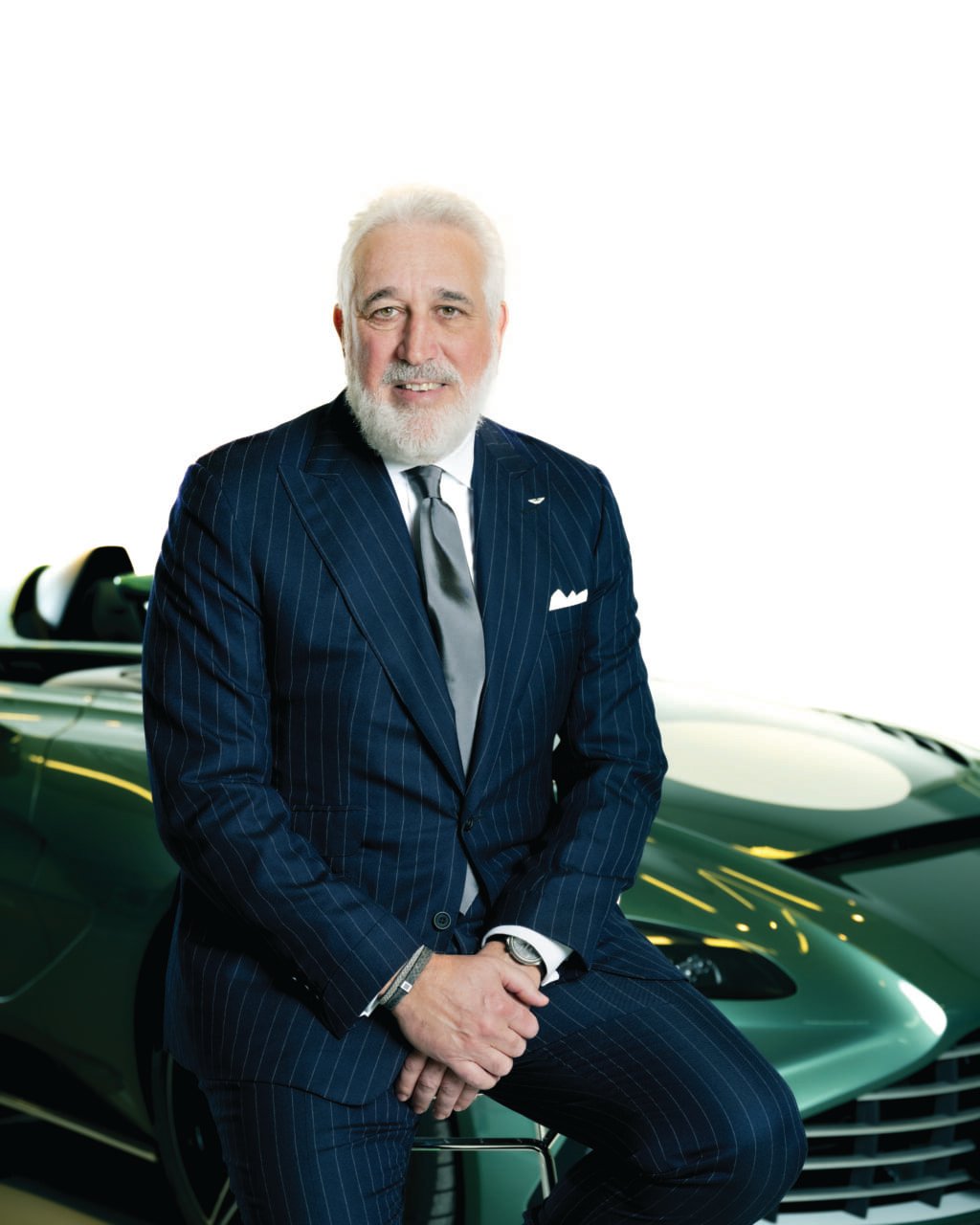 We spoke with Lawrence Stroll, billionaire Executive Chairman of Aston Martin Lagonda and the Aston Martin Cognizant F1 team, about all things Formula One following the epic French Grand Prix:
Why did Aston Martin feel it was important to return to F1?
"Having been born on a racetrack, performance DNA runs through Aston Martin's bloodline and is something we are re-injecting to the Aston Martin brand through our return to Grand Prix racing. The return of Aston Martin to Formula One has been monumental for the brand, with transformative impact for our performance credentials and global awareness."
What has the brand learned and gained since it rejoined F1 in 2021?
"Through the race team and our status as the Official Safety & Medical Car of Formula One, we have been able to showcase our product and test new technologies on the world's greatest circuits. Formula One is enjoying tremendous popularity, particularly in our key focus markets like the USA and China, helping to amplify the Aston Martin brand, engage a new generation of customers and define our unique position in the crosshairs of ultra-luxury and high-performance.
"During the 2021 season, we saw a 15% increase in website traffic to astonmartin.com on Grand Prix Sundays, compared to non-race Sundays. This increased to 25% on weekends where Aston Martin Lagonda supplied the Official Safety & Medical Car, with the Vantage enjoying global exposure during the dramatic season finale in Abu Dhabi."
Are you pleased with how it's gone so far?
"On a personal level, one of the proudest moments of 2021 was to see Aston Martin return to the pinnacle of international motorsport. At a time when the sport is enjoying rising popularity, F1 is a hugely powerful global platform that is playing a key part in the overall Aston Martin strategy—increasing our brand awareness, relevance and desirability, whilst accelerating our technological development and digital transformation."
Has the F1 program benefited Aston's production vehicles?
"It's transformative in technology and brought this iconic British brand back into a high-performance level. If we take DBX as an example, as the Official Medical Car of Formula One it got to drive around the greatest racetracks in the world last season, gaining data which helped us prepare the new high-performance derivative DBX707. Our era-defining Aston Martin Valkyrie hypercar also incorporates concepts and technologies taken directly from the sport of Formula One, and is the first true F1 car for the road."
Do you see Sebastian Vettel's retirement as a setback or an opportunity?
"I want to thank Sebastian from the bottom of my heart for the great work that he has done for Aston Martin Aramco Cognizant Formula One Team over the past year-and-a-half. We made it clear to him that we wanted him to continue with us next year, but in the end he has done what he feels is right for himself and his family, and of course we respect that. I have set out to bring together the best people and develop the right resources and organization to succeed in this highly competitive sport, and those plans are now taking shape at Silverstone [Aston Martin F1 Headquarters]. It seemed natural therefore to invite Fernando Alonso to be part of the development of a winning team, and we very quickly established in our recent conversations that we have the same ambitions and values, and it was logical and easy to confirm our desire to work together."
This article originally appeared in the Nov/Dec 2022 issue of Maxim magazine.