Aston Martin Debuts Futuristic All-Terrain Concept
The wild electric SUV has suicide doors and a levitating key.
Aston Martin
Aston Martin's latest ultra-luxurious creation from its top-shelf Lagonda marque is an all-electric SUV with a seriously stunning design.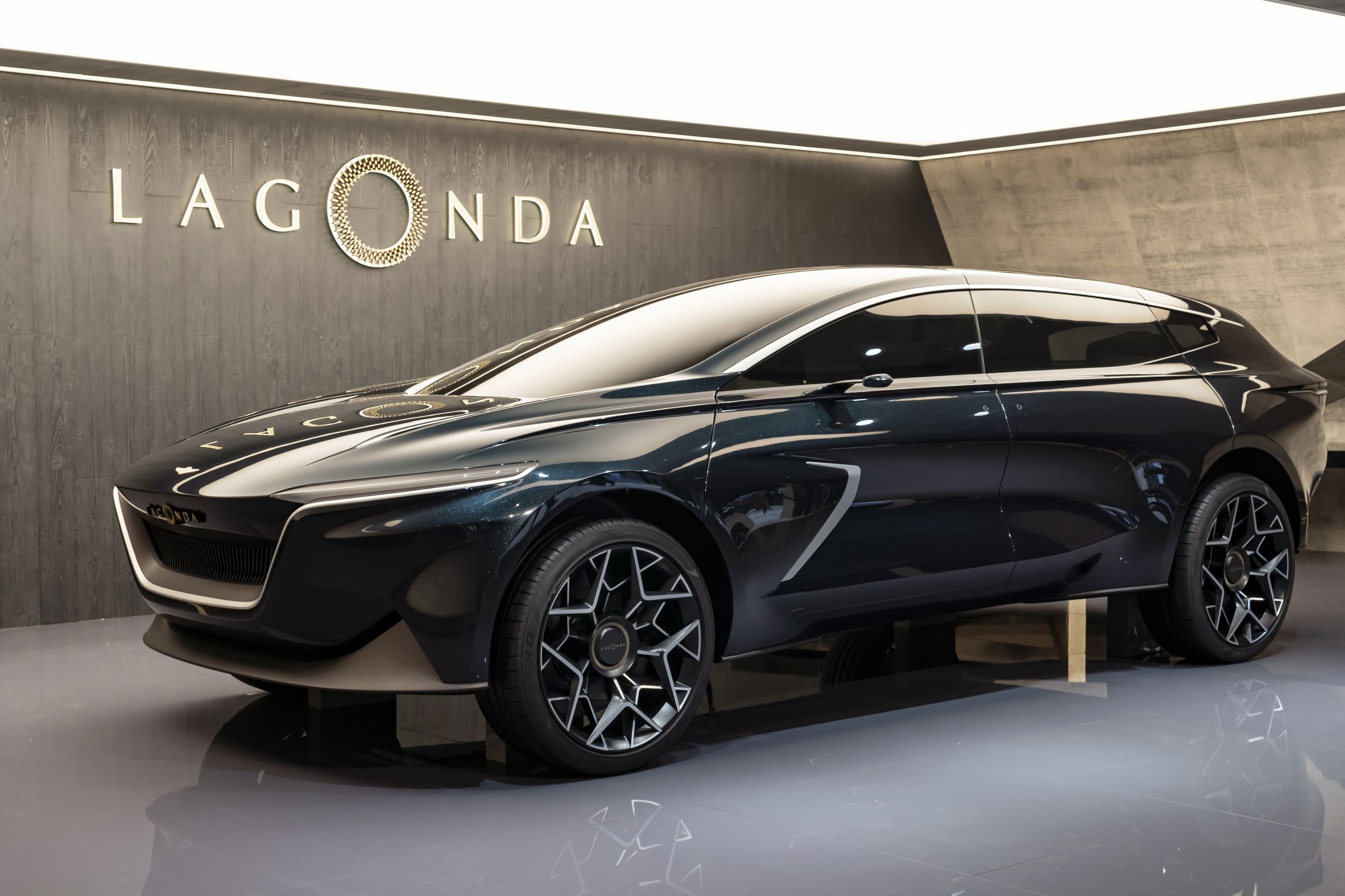 The Lagonda All-Terrain Concept made its debut in Geneva this week, and it's significantly more fleshed out than the renderings of the Lagonda Vision Concept we saw last year. 
It still has the Vision's sleek, aerodynamic lines with the addition of Rolls-Royce-esque suicide doors in the rear and what appears to be  a Gullwing-style rear window. As the name suggests, this is meant to be an off-road capable ute.
The futuristic interior is where the design gets really wild. In place of a modern dashboard is a gigantic steering wheel that surrounds an integrated digital gauge cluster. 
The All-Terrain Concept's physical key levitates in between the driver and passenger seats in an electromagnetic field. 
What's more, Motor 1 reports that the front seats can swivel to face the rear seats when the vehicle is in a totally autonomous drive mode. 
Aston Martin didn't release performance or electric powertrain specs, which makes sense. The Lagonda All-Terrain concept won't enter production until 2022 at the earliest, and who knows what tech will be available then. 
In other Geneva news, check out the prewar-style Carmen hypercar from Hispano Suiza.