Aston Martin Is Remaking James Bond's Iconic 'Goldfinger' DB5, Spy Gadgets Included
It will cost you a cool $3.5 million.
MGM
The reason the 1964 Aston Martin DB5 struck a chord with fans of its appearance in the James Bond film Goldfinger wasn't just the car's sexy lines or its track-bred performance. 
No, the real clincher that captured the imagination and put fans behind the wheel of the classic Aston was the array of spy gadgets installed in the car.
And now, after more than half a century of waiting, Aston Martin will actually build you a new 1964 DB5 equipped with the film prop gadgets of Bond's ride. The price tag on the 25 Goldfinger continuation edition DB5s is $3.5 million. 
Aston will build two more cars that won't be offered for sale. They are keeping one and giving the other one to EON productions, the film company that makes Bond movies.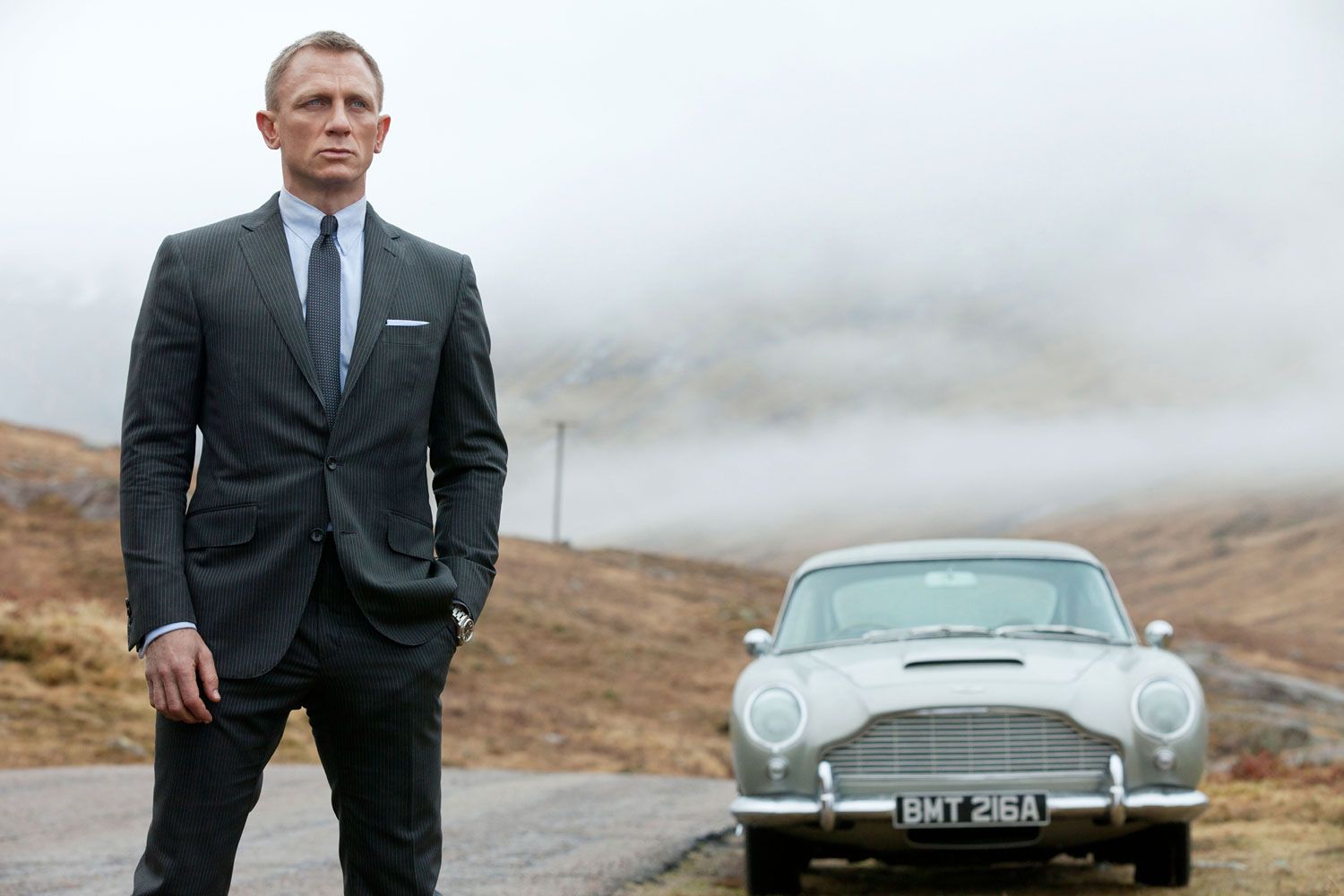 The Goldfinger DB5 continuation will be built by Aston Martin Works at Newport Pagnell — the original home of the DB5. They will be authentic reproductions of the DB5 seen on screen, with some modern upgrades to build quality and reliability. And maybe gadget labels that aren't made with vinyl label tape.
Aston says that the rotating license plate ("No officer, it was a different Silver Birch DB5 you saw. Clearly, this one has a different license plate than you remember.") will be functional, but they haven't clarified which of the other features will work as shown in the films.
For example, maybe there is a way to make Bond's antique, pre-GPS navigation system actually work now. And it seems possible that a smoke machine is doable, even if the ejector seat and machine guns seem out of the question.
There's a good reason we remember this car so well and associate it so strongly with James Bond. It has appeared in seven different Bond films; Goldfinger (1965), Thunderball (1965), GoldenEye (1995), Tomorrow Never Dies (1997), Casino Royale (2006), Skyfall (2012) and Spectre (2015).
Further, Corgi sold 2.5 million die-cast toy Bond DB5 cars in just the first year of production, helping to fire the imaginations of literally millions of kids.
"The connection between Aston Martin and James Bond is something of which we are very proud and it is remarkable that the DB5 remains the definitive James Bond car after so many years," said Andy Palmer, President and Chief Executive Officer, Aston Martin. 
"To own an Aston Martin has long been an aspiration for James Bond fans, but to own a Silver Birch DB5, complete with gadgets and built to the highest standards in the very same factory as the original James Bond cars" Palmer asked? "Well, that is surely the ultimate collectors' fantasy." 
It will take a little while to get the gadgets sorted, so the first Bond DB5s won't be delivered until 2020.
" tml-embed-width="500″ tml-embed-height="690″ tml-render-layout="inline
Even then, the machine guns won't work. For that experience, instead of returning to the 1960s, we'll have to go back to the '80s for the arcade classic Spy Hunter, which let us experience machine guns, smoke screens and oil slicks in the virtual world.