Aston Martin & 'Rolls-Royce Of Motorcycles' Reveal 225-HP Superbike
The racy AMB 001 Pro is being called an "F1 car on two wheels."
In 2019, Aston Martin and hallowed British motorcycle brand Brough Superior revealed the AMB 001, a track-only sport bike with radical aesthetic styling inspired by the Valkyrie hypercar. Aston's first ever moto must've sold well (even a truly exclusive $120,600 price tag), because there's now an AMB 001 Pro.
It's also designed in collaboration with Brough Superior, aka the "Rolls-Royce of Motorcycles," which will hand build each of the 88 AMB 001 Pros produced at its factory in Toulouse, France.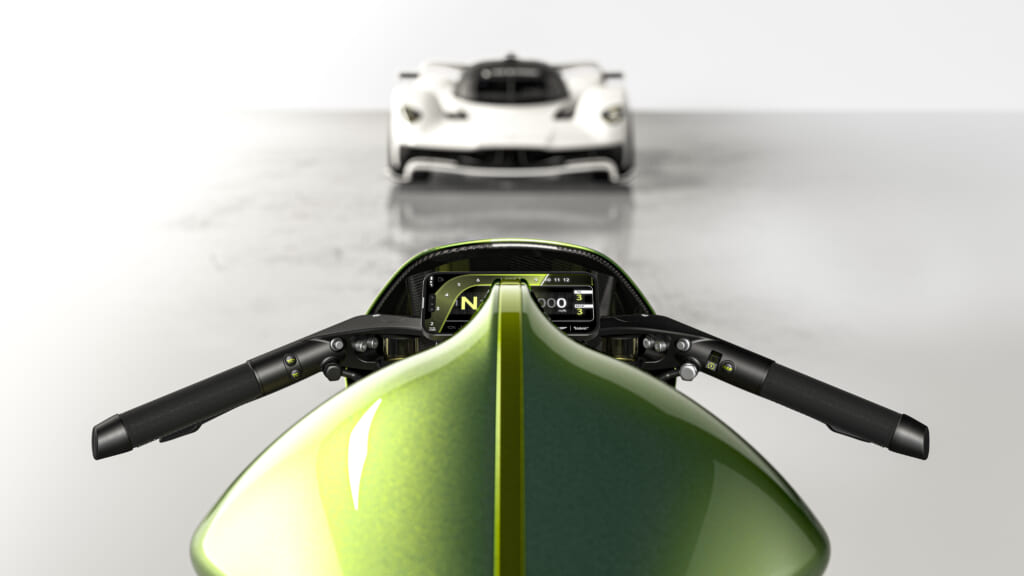 But by almost every measure, the AMB 001 Pro is more extreme than its predecessor. A new dual-cylinder 997cc engine machined from AL 5000 solid billet produces 225 horsepower, up 25 percent from previous 180-hp AMB 001. This output increase results in an F1 race car-rivaling power-to-weight ratio of 1.28 hp/kg, leading Jalopnik to refer to the bike as an "F1 car on two wheels."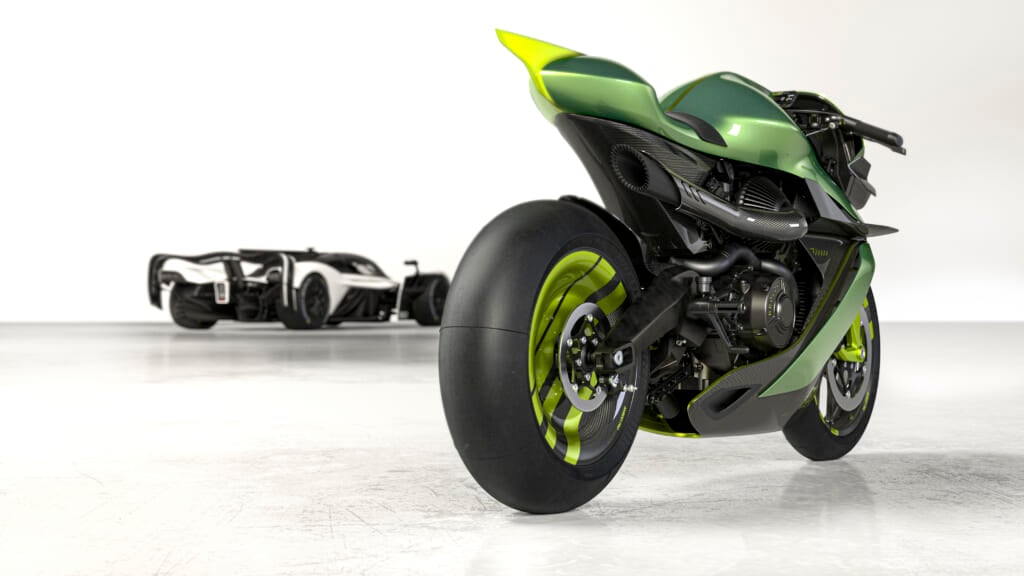 Downforce is increased via the front spoiler and side wings. The new front fairing, with its menacingly angular shape, has been fixed to the bodywork to keep the front planted.
Along with an enlarged air intake in the front wing, a dynamic "windshield" and a rear fin, these bits work to create what Aston calls an "air blade" over the rider. Even the fairing and tank's "lacewing" aluminum badges, developed first for the Valkyrie, are performance-engineered to be 99.4 percent lighter than Aston's enamel logos.
The AMB 001 Pro is offered in exactly one color scheme: Verdant Jade with Photon Lime accents and a black Cerakote suspension/engine.
No word on pricing, but orders for the Aston Martin x Brough Superior AMB 001 Pro are currently live.