This Electric Pickup Tows 20,000 Pounds and Charges in 15 Minutes
The Atlis XT is the all-electric truck of the future.
Atlis Motor Vehicles
Another automotive startup is developing an all-electric pickup truck that's just as impressive as the Rivian R1T.
The Atlis XT has a lot going for it, beginning with its insane maximum towing capacity of 20,000 pounds—even more than the mighty 2019 Ford F350—and max payload of 5,000 pounds.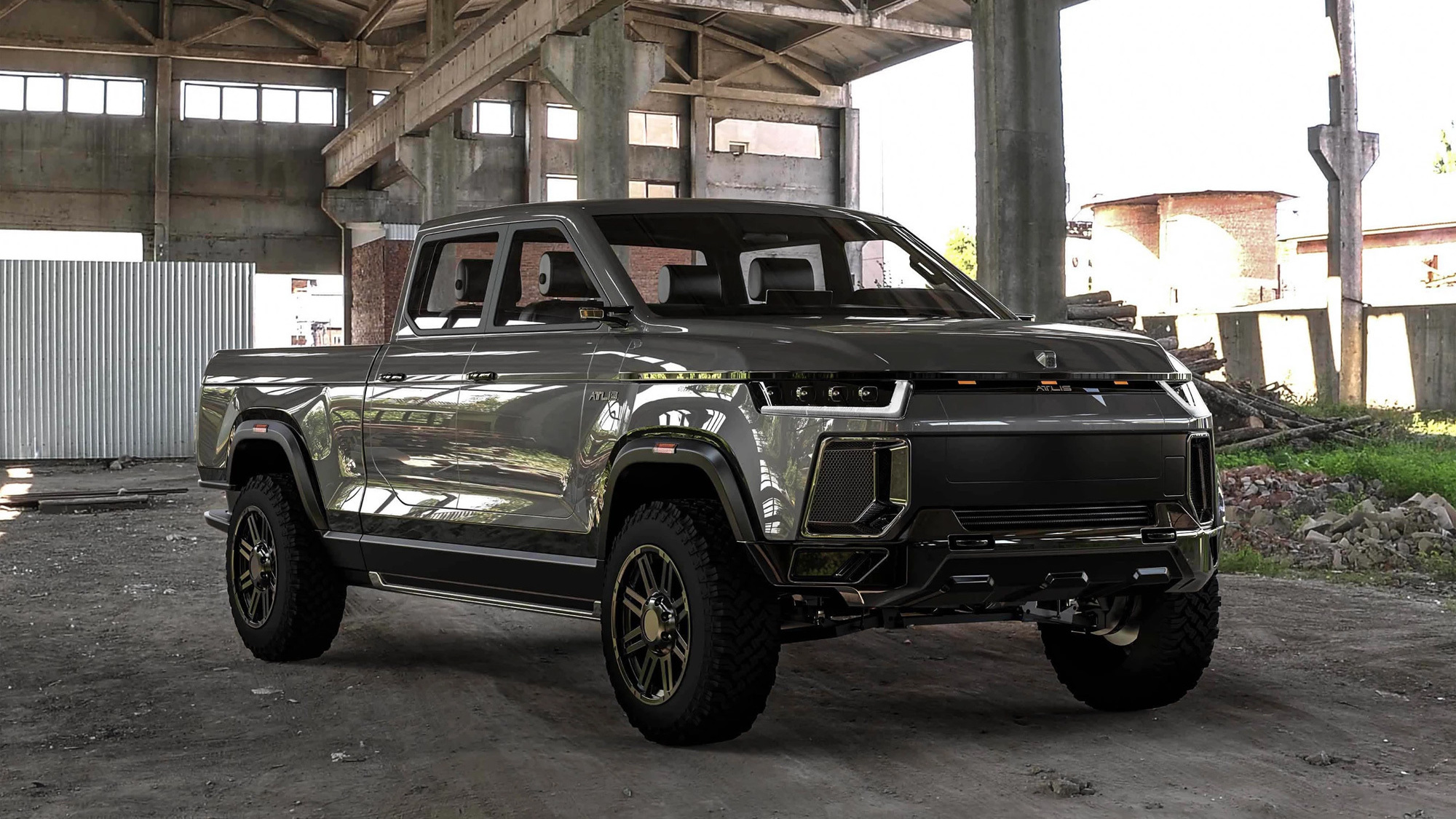 It's an EV, so we have to talk about range. The Arizona-based company says the Atlis XT will go 500 miles unloaded and somehow recharge in 15 minutes when plugged into an "Atlis Motor Vehicles Advanced Charging station." 
Acceleration wise, the XT isn't Porsche 911-quick like the R1T, but it'll supposedly blast to 60 mph in five seconds flat. That's just a little slower than the new Porsche 718s. 
It's worth noting that the XT will be offered in a variety of different configurations with lesser capabilities. But all will share some of the same components, including 4WD from four independent motors that drive each wheel, an air spring suspension with dynamic load damping that can clear 12 inches, and the largest front cargo area of any truck. 
Atlis didn't skimp on dashboard tech, either. The cockpit has two digital touchscreens, one of which serves as center-mounted hub for vehicle settings, heating and cooling, and infotainment with Apple Carplay and Android Auto. 
The second screen takes the place of a traditional dashboard and displays all live vehicle information, including live video feeds from five standard driver assistance cameras.
The company has already reached its $1 million fundraising goal to build a prototype, which hopefully means that Atlis can start production in 2020. 
If they can actually deliver on their ambitious promises, then they shouldn't have any trouble selling the XT for $45,000.