Bentley Is Giving Its Legendary W12 Engine An Icy Farewell Tour
We shredded an Aspen ice track in six-figure Bentley machines powered by the iconic engine.
Bentley has announced the retirement of their uniquely powerful W12 engine as the company moves forward in fulfilling their promises of sustainability in their factory and fully electric offerings. To celebrate the end of the W12's run, the English car maker is giving the engine a swan song farewell tour that began in snowy Aspen. 
Gathering media and loyal customers to the mountainous snowscape, Bentley provided everyone with an exhibition of what the W12, no matter what car it was in, can really do. In Aspen, that meant putting a regiment of W12-powered rides—the Continental GT Speed, a Flying Spur Speed and a Bentayga EWB Speed—through the paces on an ice track, drifting around corners, gassing down straightaways and stopping on a sheet of ice. 
While the Bentayga fought me at every turn (this is a car that is not meant to lose traction under any circumstances) all three cars performed admirably. But the Continental and Flying Spur that delivered the exhilaration one hopes for in putting 12-pot power on ice.
The Continental, perhaps Bentley's most performance-oriented model, was the clear winner for me. It ripped the hairpin drift, spat snow and screamed the whole way while before stopping on a dime. However, the Flying Spur—the weighty, long sedan—surprisingly still shredded that track like it thought it was a race car.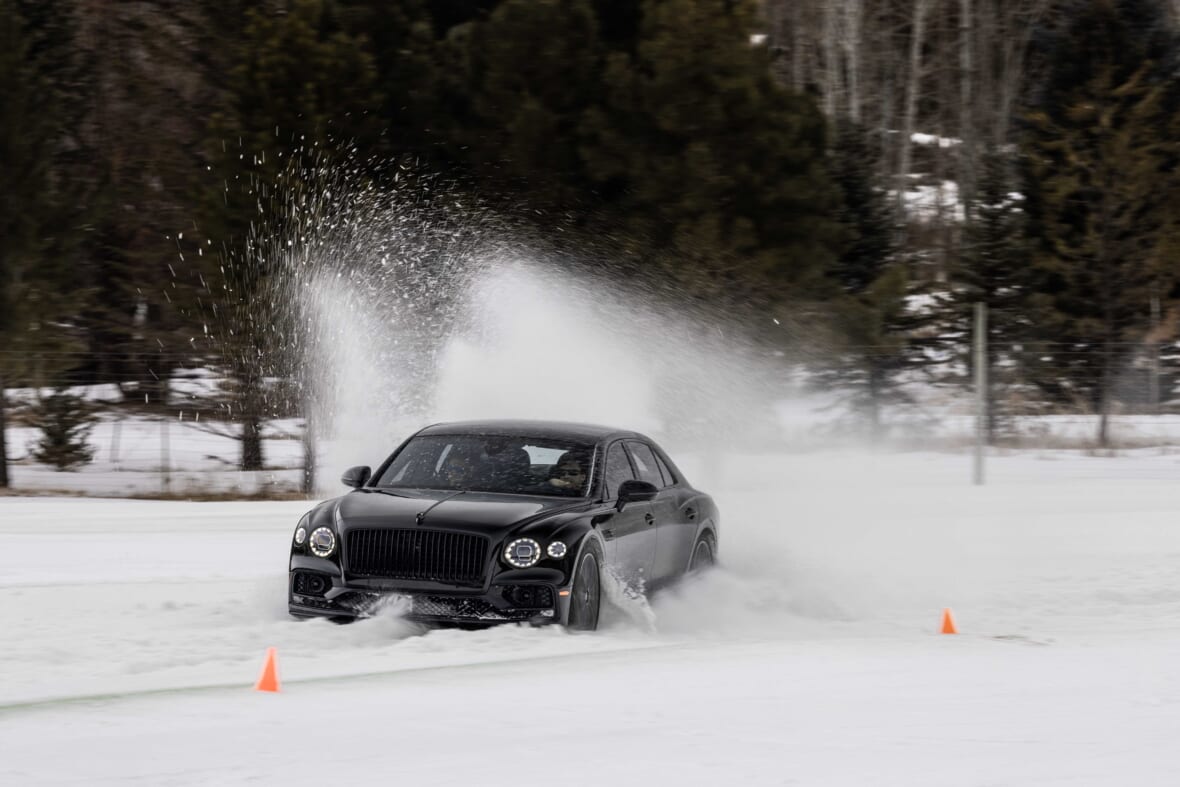 It's not often that a car maker encourages you to drive a six-figure vehicle like a maniac, and such encouragement is a testament to the regard in which Bentley holds its W12 engine. It's almost cruel for them to have set up such an outing only to serve as a reminder that this is not a new beginning but a last hurrah.
As the company steadily marches towards the changeover to EVs—like the Flying Spur Hybrid they recently released—there's still a long way to go before anyone gets to take a fully electric Bentley on any kind of track, ice or otherwise.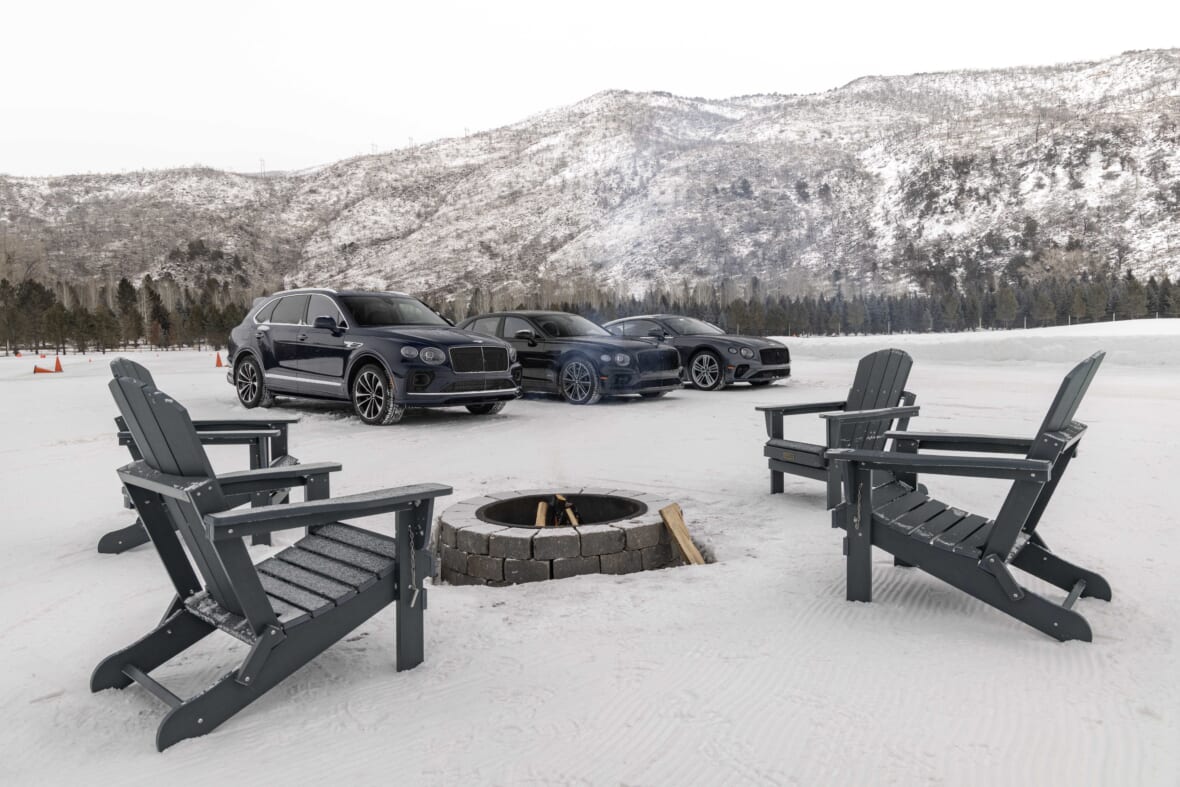 I don't know what Bentley has planned next for the W12 engine's ongoing farewell tour. With an ice track checked off, we could see a W12-powered Bentley Continental GT Speed jump through a ring of fire next. That may seem far fetched but with Bentley, anything could be possible.