The Bentley Residences Miami Tower Has In-Unit Car Elevators For Your Favorite Ride
The next-level luxury skyscraper comes complete with space for your daily driver.
Automobiles from revered British automaker Bentley are already a badge of honor in and of themselves, and it's fitting that Bentley devised quite the way to keep an eye the most prized rides in the world: In-unit parking.
The innovative idea is taking shape at Bentley Residences Miami, the astoundingly cool and groundbreaking luxury residential tower in Sunny Isles Beach, announced last year.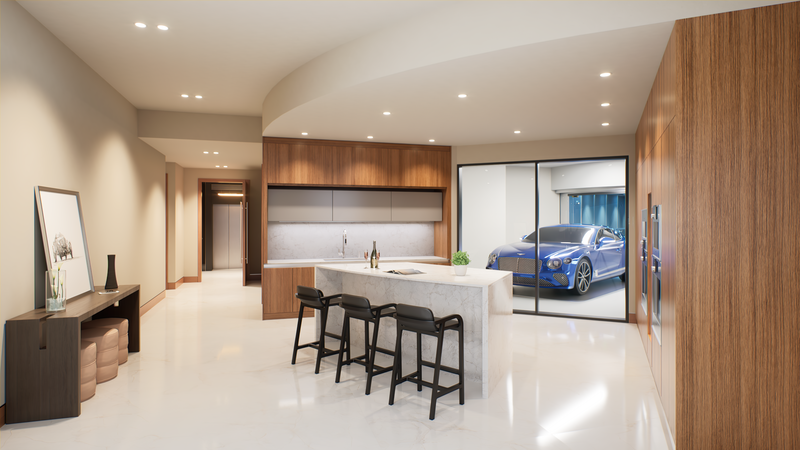 To wit: Each unit comes with its own garage with space for up to four Bentley cars, depending on the location of the unit.
Not a bad perk, right?
The one-of-a-kind advancement is powered by what's known as the "Dezervator" elevator, which can transport a car and its passengers from road to residence securely through RFID vehicle tagging.
The technology is named for development partner Dezer Development, but the overall effect is like something out of a 007 movie.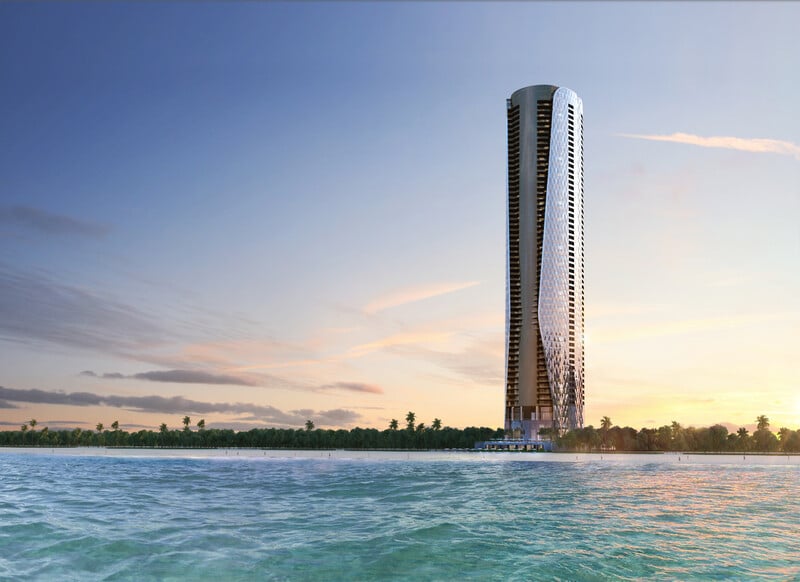 West-side residences will feature space for up to three vehicles, with east-side residences offering room for up to four stunning automobiles.
The impressive 61-story skyscraper is set to be completed by 2026, but virtual tours offer up a sneak peek of the jaw-dropping concept.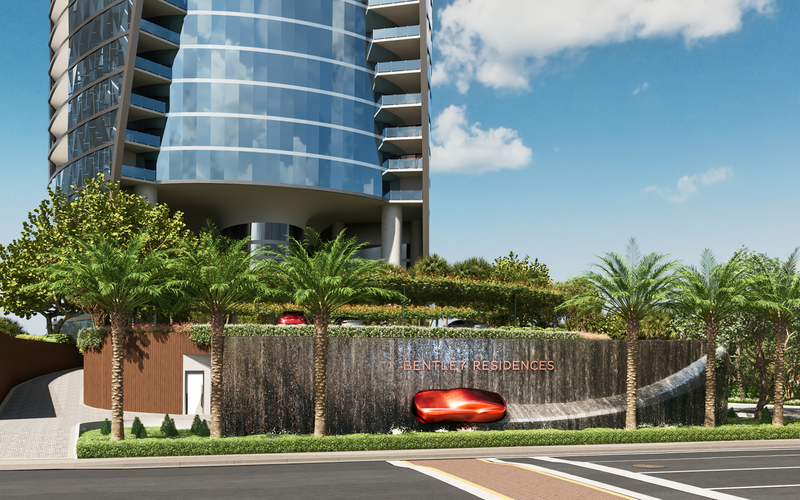 It's the latest in a long line of out-of-this-world luxury projects pioneered by the automaker, including a truly splurge-worthy Bentley x The Macallan whiskey concept set to launch next year.
If Bentley continues to push the envelope into the worlds of real estate, tech and even whiskey, there's no telling what the famed luxury automaker will dream up next.