The All-New BMW i8 Roadster Is the Topless Electric Supercar We've Been Waiting For
Simply gorgeous.
BMW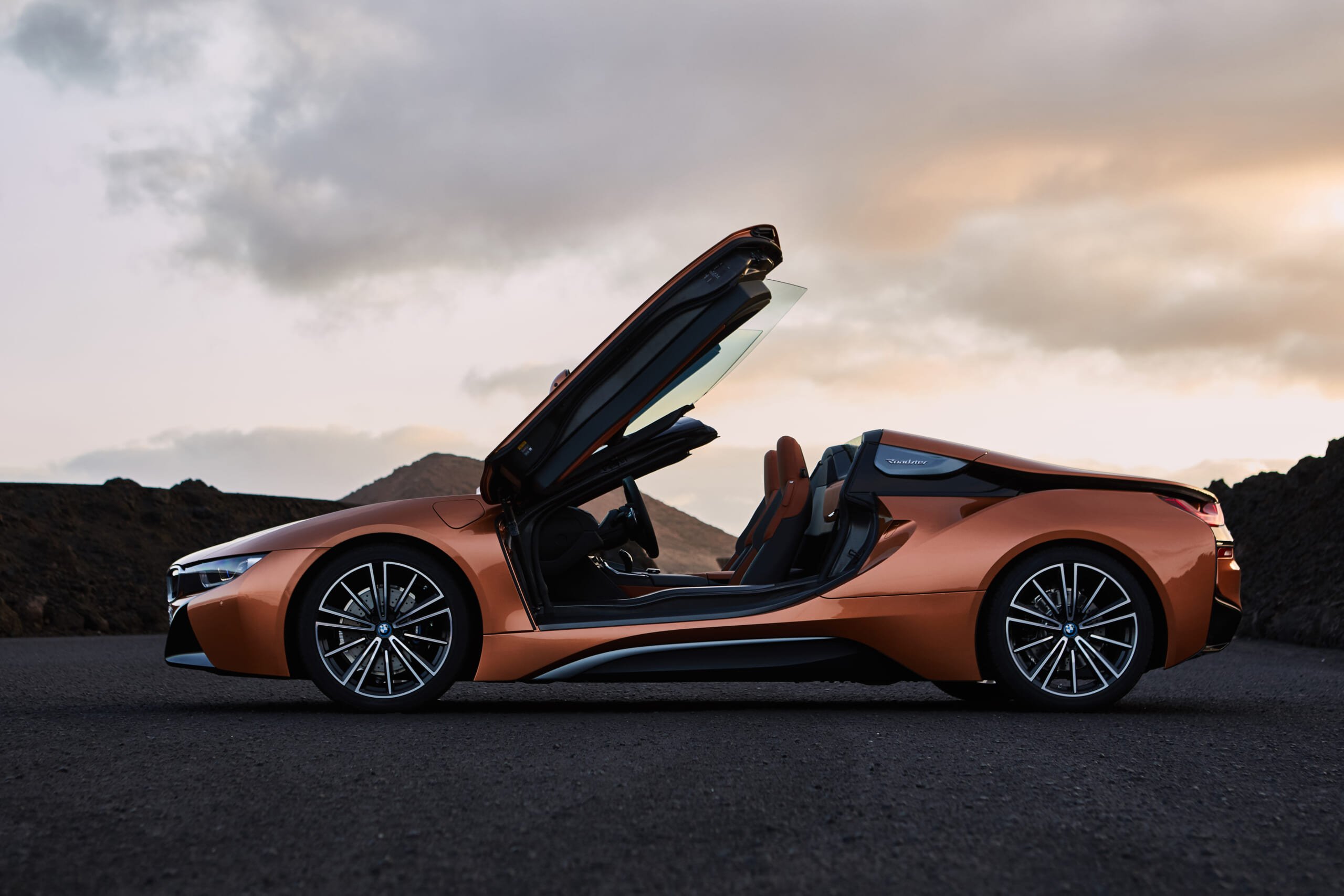 BMW's sexy i8 mid-engine hybrid-electric sports car gets even cooler for the 2019 model year, with a new open-roof Roadster edition and upgrades to the coupe that include 12 more horsepower, longer electric driving range and an appropriate "E-Copper" paint hue that evokes Duracell batteries.
Total power is up to 369 horsepower now and the car can travel 18 miles in electric mode thanks to an enlarged 9.4 kilowatt-hour lithium-ion battery pack. That EV driving range may be short, but it is more than enough for urban dwellers facing restrictions on combustion power in city centers.
The coupe accelerates to 60 mph in 4.2 seconds, while the slightly heavier Roadster needs 4.4 seconds. Both cars are electronically limited to a top speed of 155 mph.
While the coupe continues as a 2+2 with a surprisingly roomy back seat, the Roadster is a pure two seater.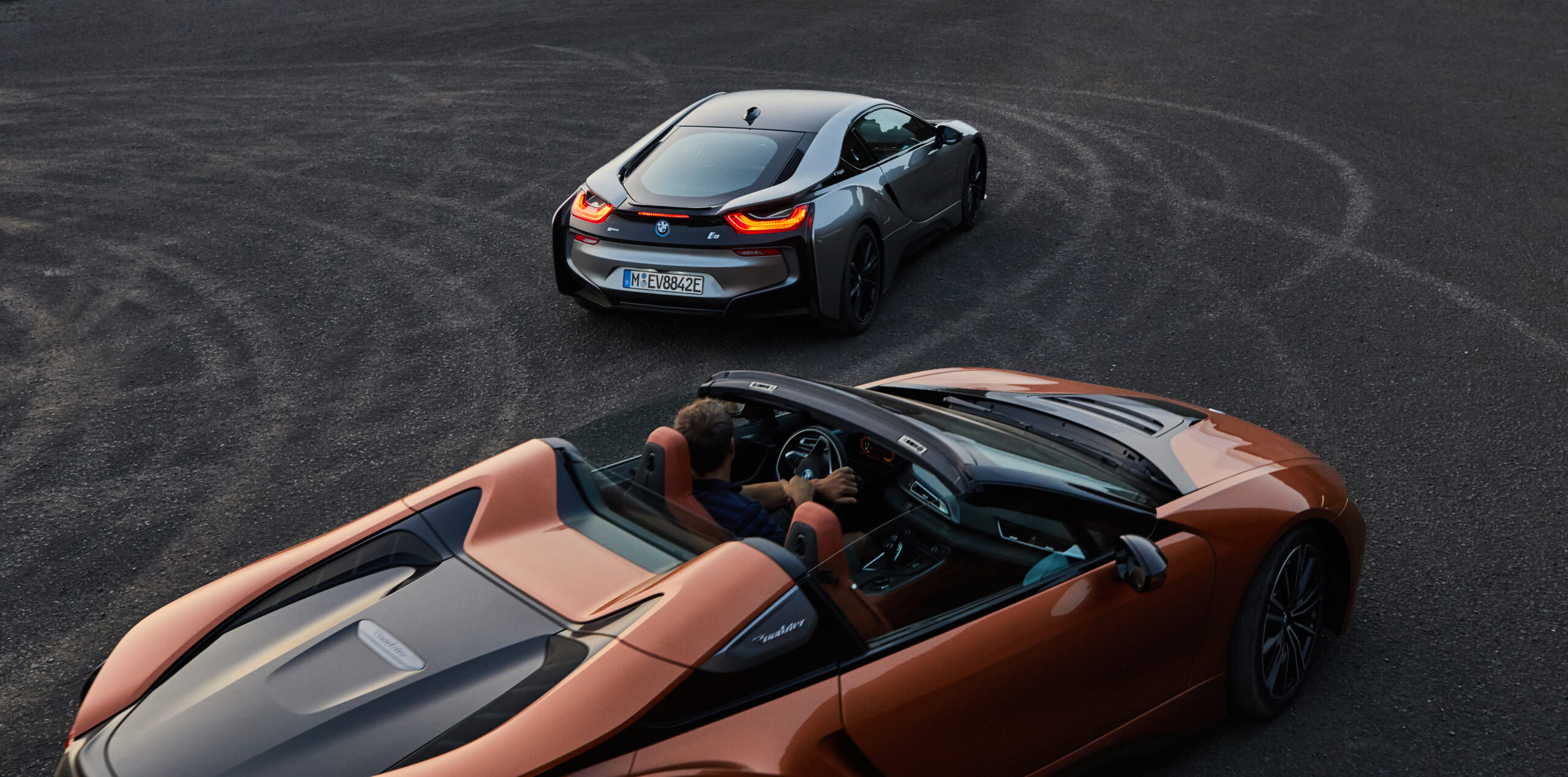 Drivers who need to haul passengers frequently might do better to have a look at the all-new BMW M5 sport sedan. BMW announced the official base price of $102,600 for the 600 horsepower, 189-MPH hell-raiser, in case your driving plans call for more people than the i8 Roadster can carry.