BMW Unveils Insanely High-Tech 'Vision M Next' Hybrid Supercar Concept
It has gyroscopic cupholders. facial recognition software, and plenty of power.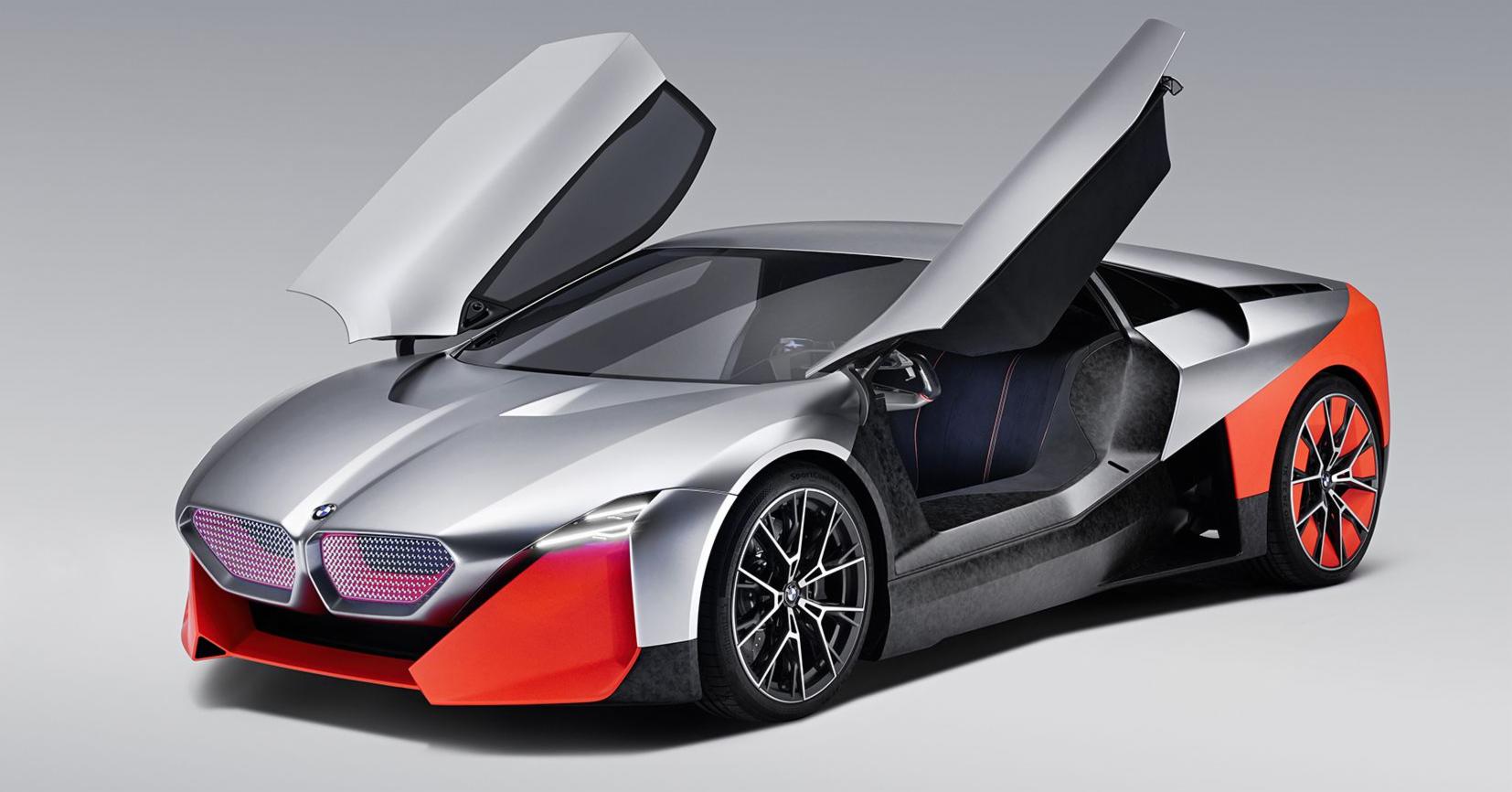 BMW
The latest futuristic ride under BMW's Visions program has been unveiled: a sub-three-second hybrid supercar dubbed the Vision M Next Concept. 
Its performance powertrain boasts a turbocharged inline-four and two electric motors, all of which work in concert to produce 600 horsepower. It'll hit 62 mph in three seconds flat before maxing out at 186 mph.  
As Road and Track notes, the M Next also has a pure EV mode with a 62-mile range, a toggle between all-wheel and rear-wheel drive, and a revolutionary three-tier driver interface called a Boost Pod. 
Per BMW: 
The first plane is formed by the horizontally arranged steering wheel featuring two small displays. Following this in the driver's line of sight is a Curved Glass Display, a new addition whose transparent surface stretches around the steering wheel like a visor.

The full-surface Augmented Reality Head-Up Display in the windscreen constitutes the third plane. Everything therefore happens directly in the driver's line of sight.

The driving settings can be modified on the steering wheel, while information such as revs, road speed, energy management, the driver's heart rate and availability of BOOST+ mode is spread among a total of five clusters in the Curved Glass Display behind. BOOST+ mode can be engaged at the touch of a button to release extra power.
The luxury German automaker also promises a host of other high-tech features, including facial recognition software that automatically unlocks as the driver approaches, a gyroscopic cupholder that keeps drinks level, and "Laser Wire" headlights that use wafer-thin glass fibers and phosphorous to illuminate the road ahead with pin-sharp precision.
But in the style department, the M Next is a mashup of old and new. Certain elements, like the design of the rear window and butterfly doors, take cues from the iconic M1 and current i8 plug-in hybrid, while the low-slung, wedge-shaped silhouette offers a glimpse of what the next generation of track-eating Bimmers could look like. 
We like what we see.