BMW Introduces the World's First Wireless Charging Pad for Electric Cars
Turn your Bimmer into a giant cell phone.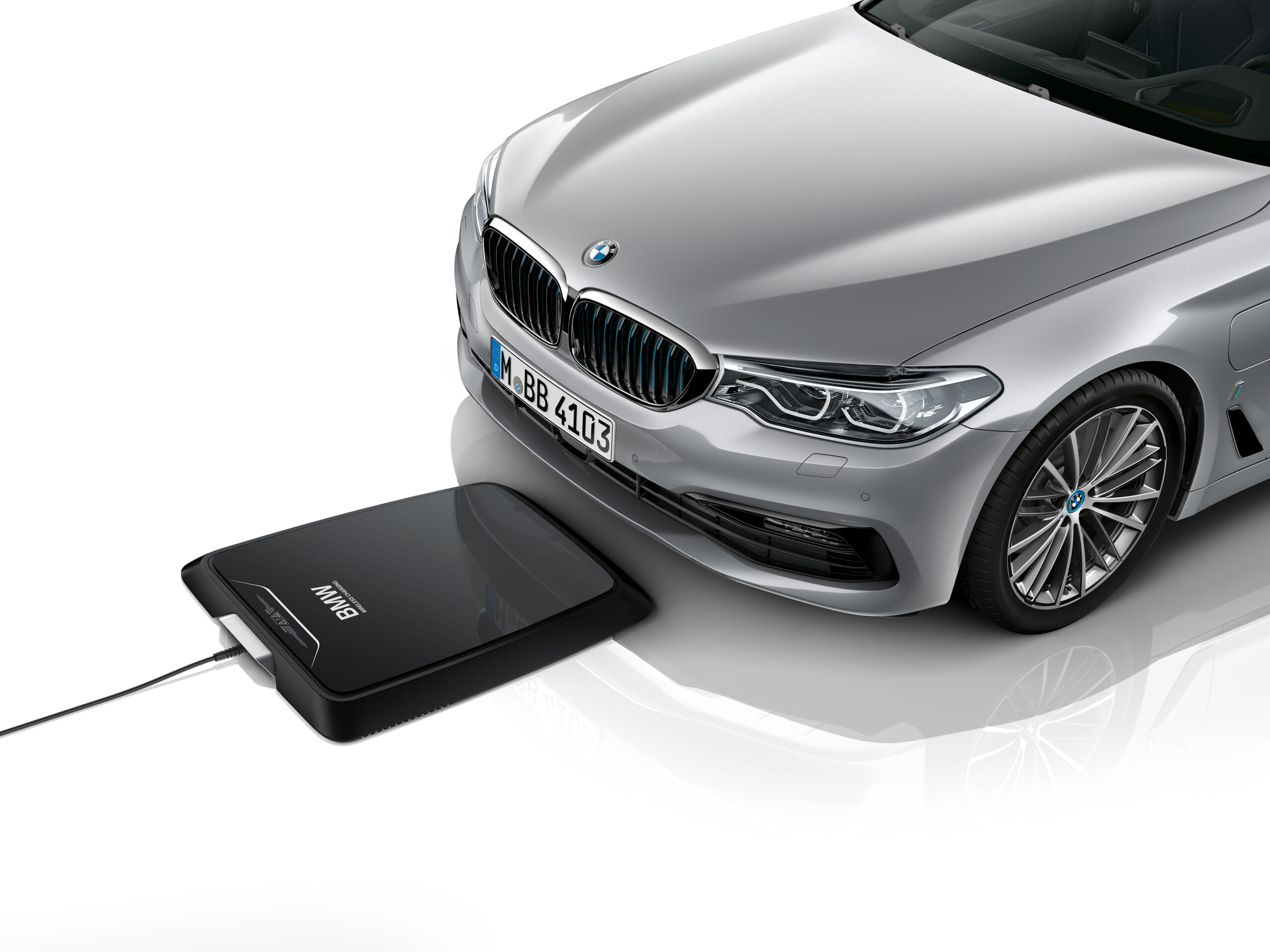 The future is here.
BMW is officially first to market with wireless charging capabilities for passenger cars — and it's as awesome as it sounds. While the technology has been available for cell phones for some time, until now electric vehicles had to be plugged in to charge just like your dad's cruddy old Norelco.
And the coolest part? It will go into production this summer with the 530e iPerformance model.
Here are the technical details for all you eggheads, per BMW:
BMW Wireless Charging enables electric energy from the mains supply to be transmitted to a vehicle's high-voltage battery without any cables – when the vehicle is positioned over a base pad.

This can be installed in the garage, for example, and the charging process started as soon as the vehicle has been parked in position (without any further input from the driver). The launch of this technology sees the BMW Group move another step closer to an infrastructure that will make charging the battery of an electrified vehicle even simpler than refuelling a car with a conventional engine.
That's right, it will be even easier than going to your local Shell station. Here's more:
The GroundPad can also be installed outdoors, where it may be used regardless of the weather conditions. All components that conduct electricity are protected from rain and snow, and driving over the GroundPad will not damage it in any way. During charging, ambient electromagnetic radiation is limited to the vehicle undercarriage. The GroundPad is permanently monitored and will be switched off if any foreign matters are detected. 
The pad also helps the driver maneuver into the correct parking position via WiFi communication between the charging station and vehicle. An overhead view of the car and its surroundings appears in the infotainment center to help guide sloppy parkers, then a graphic icon shows when the correct charging position has been reached.
In other words, this thing really hits the technological sweet spot.