Bollinger's Blacked-Out Electric 4×4 Trucks Are Totally Killer Customs
Back in black.
Promising electric 4x4s like the powerful Atlis XT and insanely quick Rivian R1T have new competition from Bollinger. 
No, we're not talking about the company behind James Bond's favorite champagne. Bollinger Motors is a Detroit-based startup with a duo of menacing, murdered-out off-roaders in the works—the B1 SUV and B2 pickup.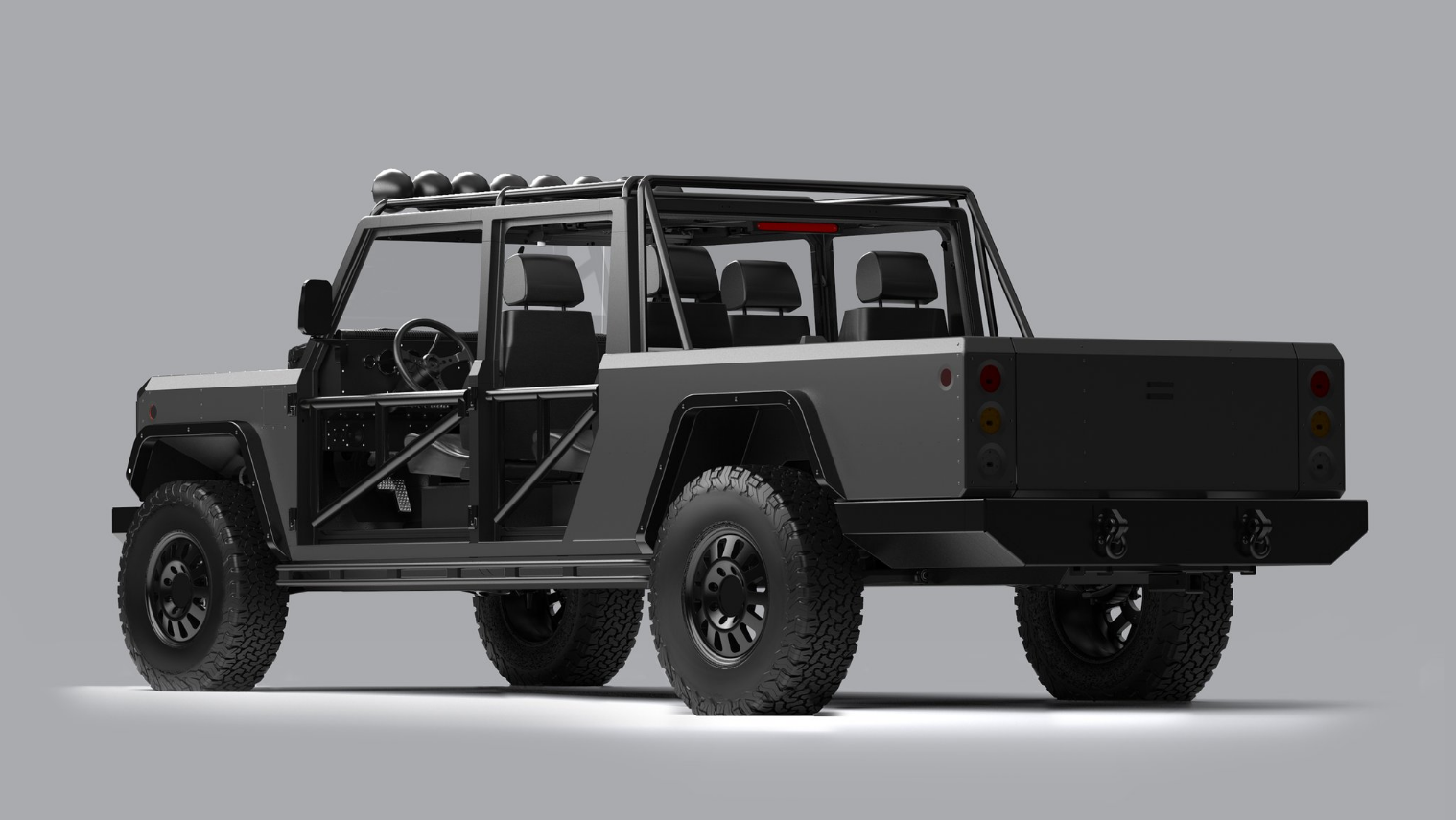 The company just dropped thoughtful new custom designs for each based on their social media followers' "requests, comments and conversations." 
Inside EVs has been watching the evolution of Bollinger's forthcoming vehicles. Renderings show that both new configurations have tubular doors, roof racks with off-road lighting mounts, matte-black rims, headlight grilles, chiseled fender flares, a hood-mounted spare wheel and a winch. 
The B1 ute also gets a rear-mounted spare, side ladder and two water cans. 
Both are powered by dual-electric motors—one on each axle—that crank out a combined 614 horsepower. Hitting 60 mph takes a sporty 4.5 seconds, but you'll want to refrain from doing so to squeeze all 200 miles out of the 120 kWh battery's range. 
The only major differences between the B1 SUV and B2 pickup—other than the body style—are their dimensions. The former will be 171.5 inches long and have a 118.8-inch wheel base, the latter will be 207.5 inches long with a a 139-inch wheel base.  
If these badass EVs rev your engine, feel free to place a reservation on Bollinger Motors' website before the first models roll out later this year.