Brabus Unleashes 'Superblack' 6×6 Mercedes-AMG G-Wagon
This 900-horsepower behemoth could be the baddest super-SUV yet.
(Brabus)
The Mercedes-AMG GT 63-based 930 may be Brabus' most powerful build to date, but the XLP 900 6×6 "Superblack" is definitely the most bonkers.
In fact, the triple-axled, goliath of a G-wagon is right up there with the meanest super-SUVs available from any customizer, like Hennessy Performance's Mammoth 6×6 and this "White Rhino" Land Rover Defender 6×6.
Based on the flagship AMG G63, Brabus reworked the stock twin-turbocharged 4.5 -liter V8 to produce 900 horsepower and 922 pound-feet of torque—316 extra horses in comparison to the factory tune, as Robb Report notes . A nine-speed automatic gearbox channels the output to all six wheels, which will push the luxe ute to 60 mph in under 5.2 seconds on the way to a 130-mph top speed.
The back half of the G63's cab has also been removed to accommodate a frame extension, extended bed, third axle, and an increase in ground clearance to 18.5 inches. Brabus also adorned the body with a host of custom bits, including a new front bumper and integrated winch, an eye-catching scooped hood, and flashier fender flairs, which house 22-inch monoblock eight-spoke wheels clad in Pirelli's all-terrain Scorpion tires.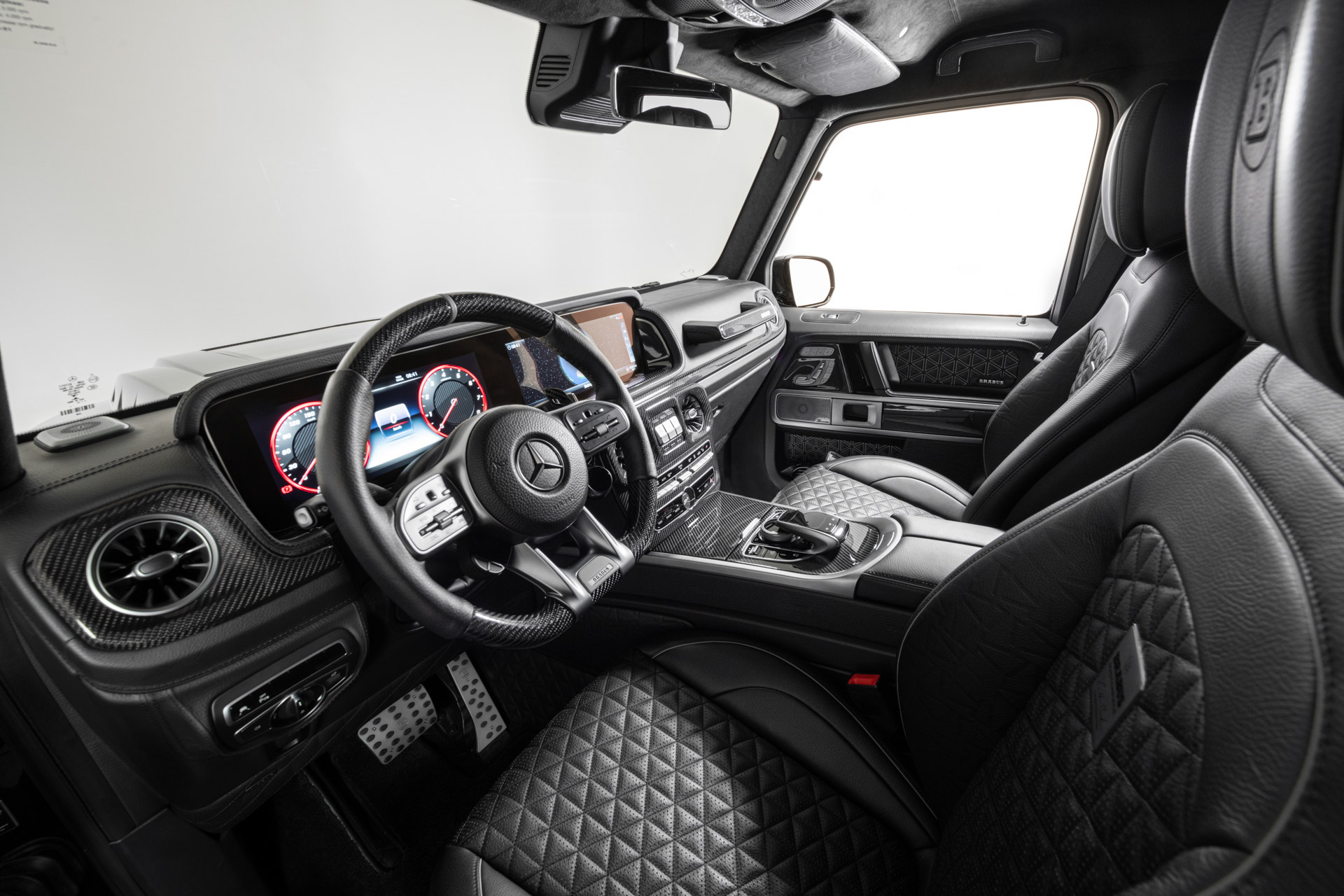 Meanwhile, the interior seats are covered in triangle-quilted Mondial Black leather with red contrast piping. Over 206 individual cockpit elements, including the switches, speaker covers, air vents, trim panels and handles feature a glazing in Shadow Gray. Carbon fiber is abound on the instrument panel, the door panels, center console and door sill trims, which feature an LED-backlit Brabus logo that changes color in sync with the interior's ambient lighting.
The Brabus XLP 900 6×6 Superblack starts at $1.2 million—click here to learn more.