This Bugatti Hyper Truck Concept Could Be The Big Rig Of Your Dreams
Turning heads at the truck stop.
Supercar automaker Bugatti is known for just two models, and neither of them are semi-trucks. But what if the famed French marque behind the W16-powered Veyron and Chiron hypercars applied its engineering prowess and craftsmanship to a big rig? 
The Bugatti Hyper Truck concept is another absurdly awesome creation from Behance, the same design-centric social media platform that's brought us eye-catching renderings of everything from the "Alfa Romeo Montreal Vision GT" to the .38-caliber "Kevin Self-Defense Handgun." 
Pathyush Devadas, a senior interior designer at Chinese car giant Dongfeng, originally posted images of his gargantuan 'Gatti design last year. Autoevolution astutely notes that it looks as much like a sci-fi spaceship as a semi-truck.  
Devadas didn't provide any written details, but the Hyper Truck appears to ride on eight massive studded rims with ultra-low profile tires. A closer look at the cockpit reveals a pretty conventional-looking steering wheel and driver's seat, which implies that the the vehicle would not be autonomous, despite its futuristic looks. 
A red exterior lighting element sits around where the body's center of gravity would be, and founder Ettore Bugatti's stylized initials are painted near the glass cargo door in the rear. It's shown in either a combination of red or blue paint with silver accents.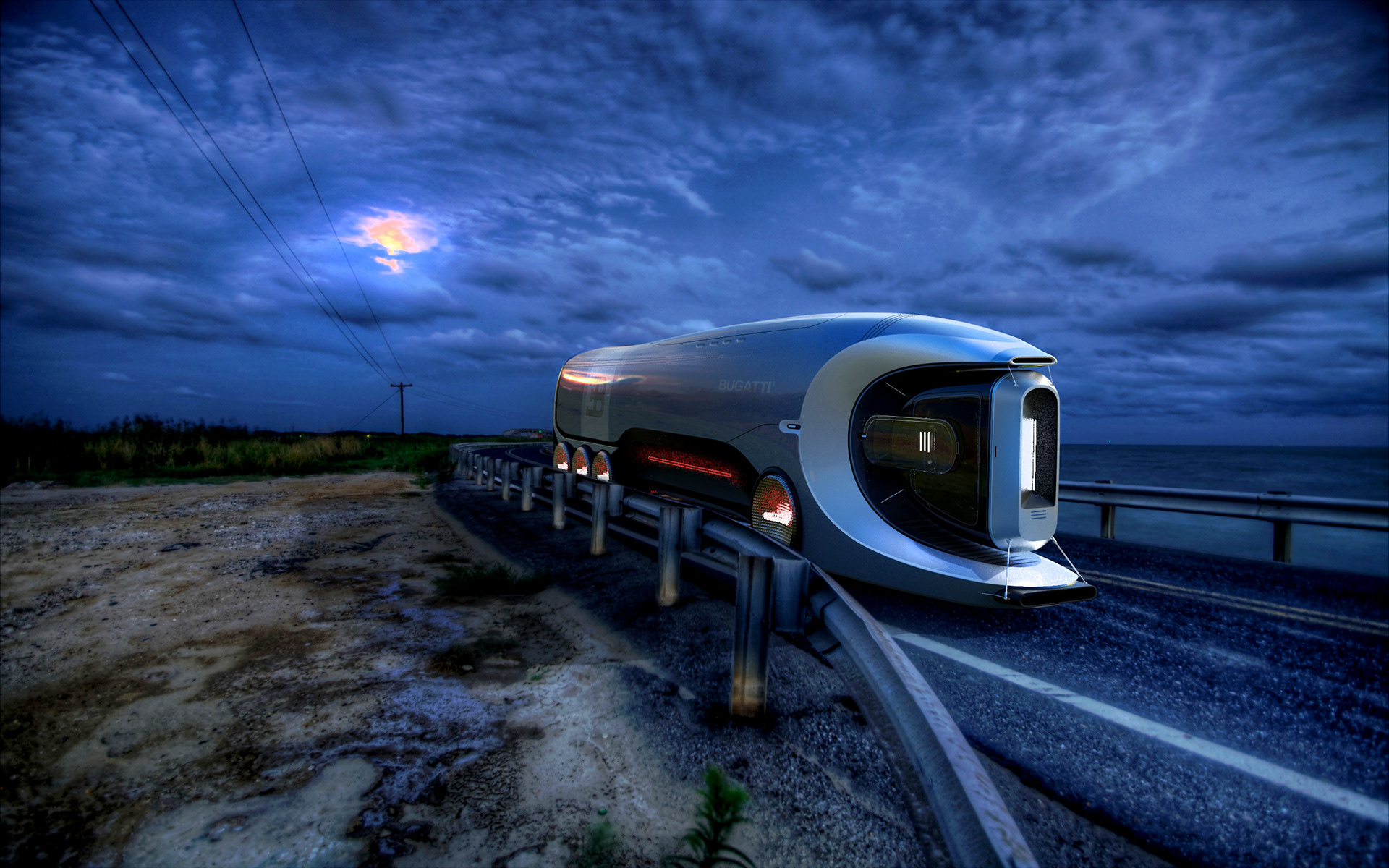 The Bugatti Hyper Truck is perhaps even more creative than the alphabet-inspired Z Motorcycle e-bike concept that recently made the rounds. All we ask is these automotive artists keep these crazy creations coming.