We Can't Stop Staring at This Jacked-Up Bugatti Rally Car Concept
Yes, please!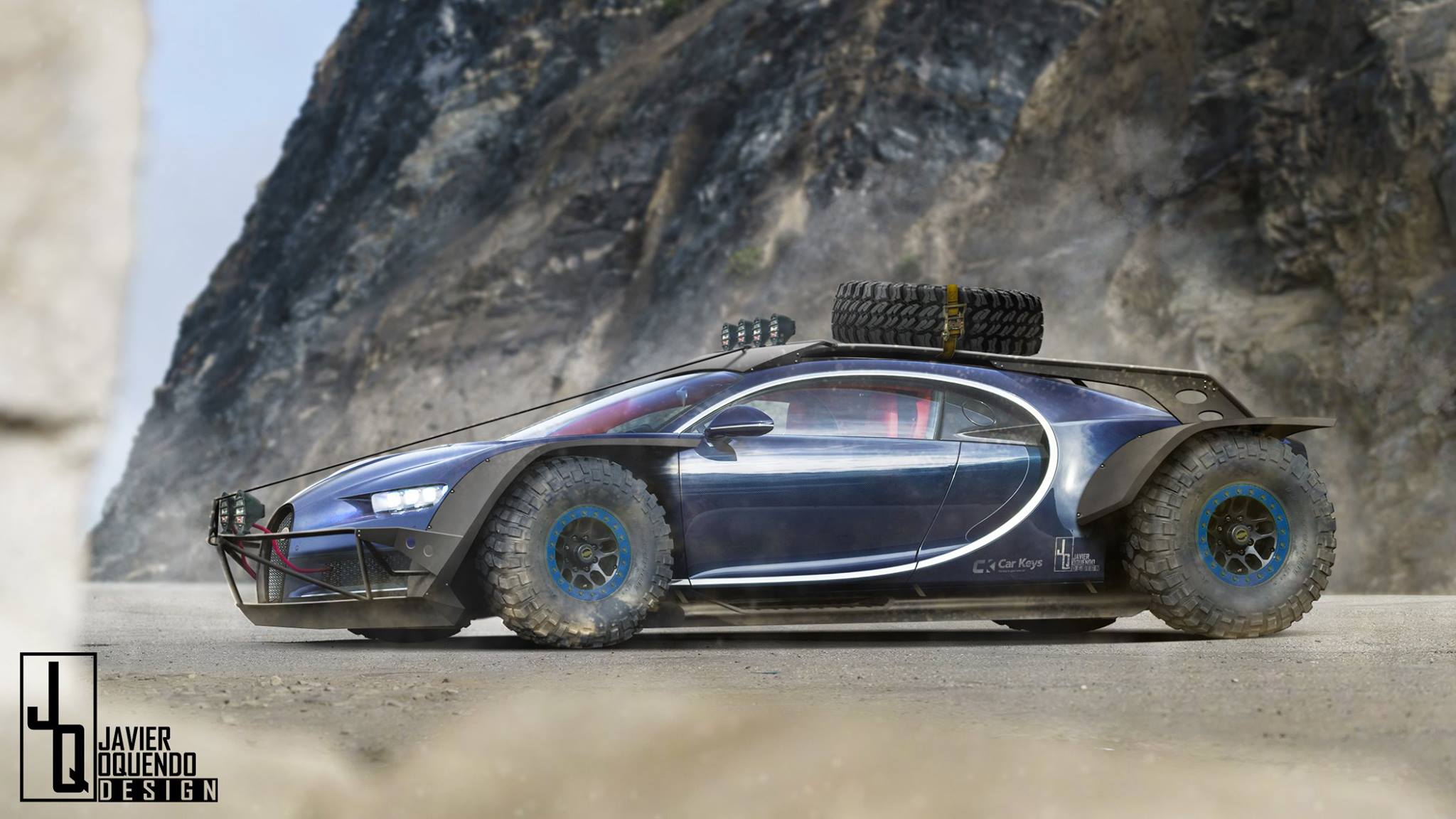 What vehicle could possibly need conversion to off-road racing configuration more than the $2.6 million Bugatti Chiron?
While we've appreciated other computer-generated notions of off-road-capable versions of exotic super sports cars like the Porsche 918, Ferrari La Ferrari and McLaren P1, it is worth remembering that carmakers actually do have a history of building gravel-ready rally versions of their sports cars, like this Ferrari 308 and Porsche's 911 Safari.
Venezuelan designer Javier Oquendo offers no additional details on his thinking behind this creation, but really, what more do you need to know?
It is a badass 1,500-horsepower sports car with enormous balloon tires that poise this Chiron to destroy any rally course.