You Can Buy the Very First Pontiac Firebird to Roll Off the Line
This thing is immaculate.
As Ford and General Motors slugged it out in the nascent Pony Car market with the Mustang and Camaro, both companies rushed in reinforcements in 1967 in the form of the Mercury Cougar and Pontiac Firebird, each offering a slightly different take on the Pony Car long-hood, short-deck recipe.
This gorgeous red Firebird convertible is the very first production model to roll off Pontiac's Lordstown, Ohio, assembly line, and it is stamped with the vehicle identification number 00001 to prove it. This car is headed to the auction block in Barrett-Jackson's Oct. 13-15 sale in Las Vegas.
The car's body tag is also marked "show body" as the car was intended for auto show and advertising purposes, though it is a full production, street-legal car and not a pre-production prototype of the sort manufacturers generally must destroy after their testing role is complete.
But wait, there's more! In addition to this beautiful convertible car #1, the auction is a package deal, bundled with car #2, a coupe that was also a show car.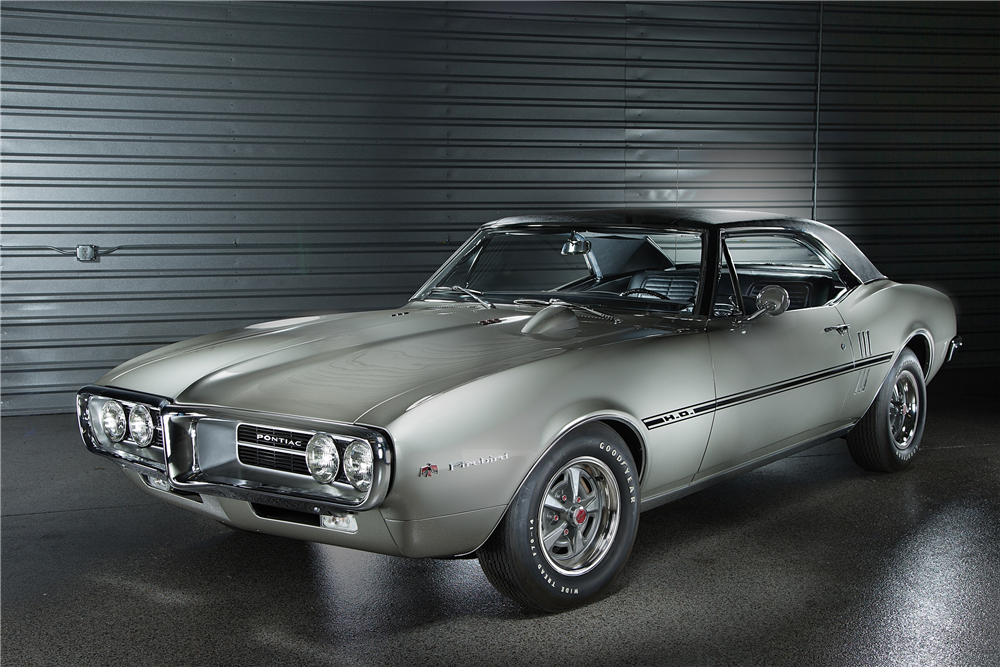 Both of these incredible machines are powered by Pontiac's 326 V8, with a three-speed automatic transmission in the convertible, while the coupe features a performance-oriented "four-on-the-floor" manual transmission and the awesome hood-mounted tachometer.
Both cars have been kept together since their construction, and this sale as a package deal should ensure that they remain together as reminders of the glory days of the defunct Pontiac division.
Classic car insurance specialist Hagerty reports that the top value for a 1967 Firebird convertible is perfect condition, as this one is, is $47,900. But that isn't the price for car #1, which should surely run into the six figures, plus the value of the #2 coupe. So if you want to bring home a perfect pair of Pontiacs, head to Vegas in October, and bring your wallet.