Feast Your Eyes on 100 Years of Payload-Hauling, Off-Roading, Parking-Lot-Dominating Ford Trucks
Pickup fans, this one's for you.
One hundred years ago Ford realized that too many of its customers were piling their Model Ts high with cargo, so the company launched the Model TT, the very first pickup truck in what has become a century of truck dominance for the Blue Oval.
https://www.youtube.com/watch?v=Xr0bX_sC-iI
That first spindly open-bed Model TT might not have exactly looked "Ford Tough," but it got the pickup market rolling. Today, Ford's F-150 is the best-selling vehicle in America and has been the top-selling truck for 40 consecutive years.
Ford sold only 209 of its $600 Model TTs that first year, but it has built 26 million more trucks since then. Today, an F-250 Super Duty Platinum Power Stroke diesel 4×4 crew cab costs $71,305.
The Model AA replaced the TT in 1928, but the truck really came into its own with the arrival of the Model 50 in 1935 thanks to the installation of Ford's famous flathead V8 engine.
A new model for 1953 saw a lower, wider cab, integrated front fenders instead of the free-standing fenders and standard equipment like arm rests, a dome light and sun visors. But not a heater. That was still optional.
The fourth-generation F-Series truck debuted in 1961, with modernized styling. Underneath the sheetmetal, these trucks still had the antiquated solid front axle with leaf springs as the earlier trucks, but Ford addressed that by installing swing axle independent front suspension in 1965 for a smoother ride. 
The company branded this "Twin I Beam" suspension, and though it was a primitive form of independent suspension, with many shortcomings, Ford stuck with it until the 11th-generation truck in 2004, when it was replaced by car-like unequal-length control arms.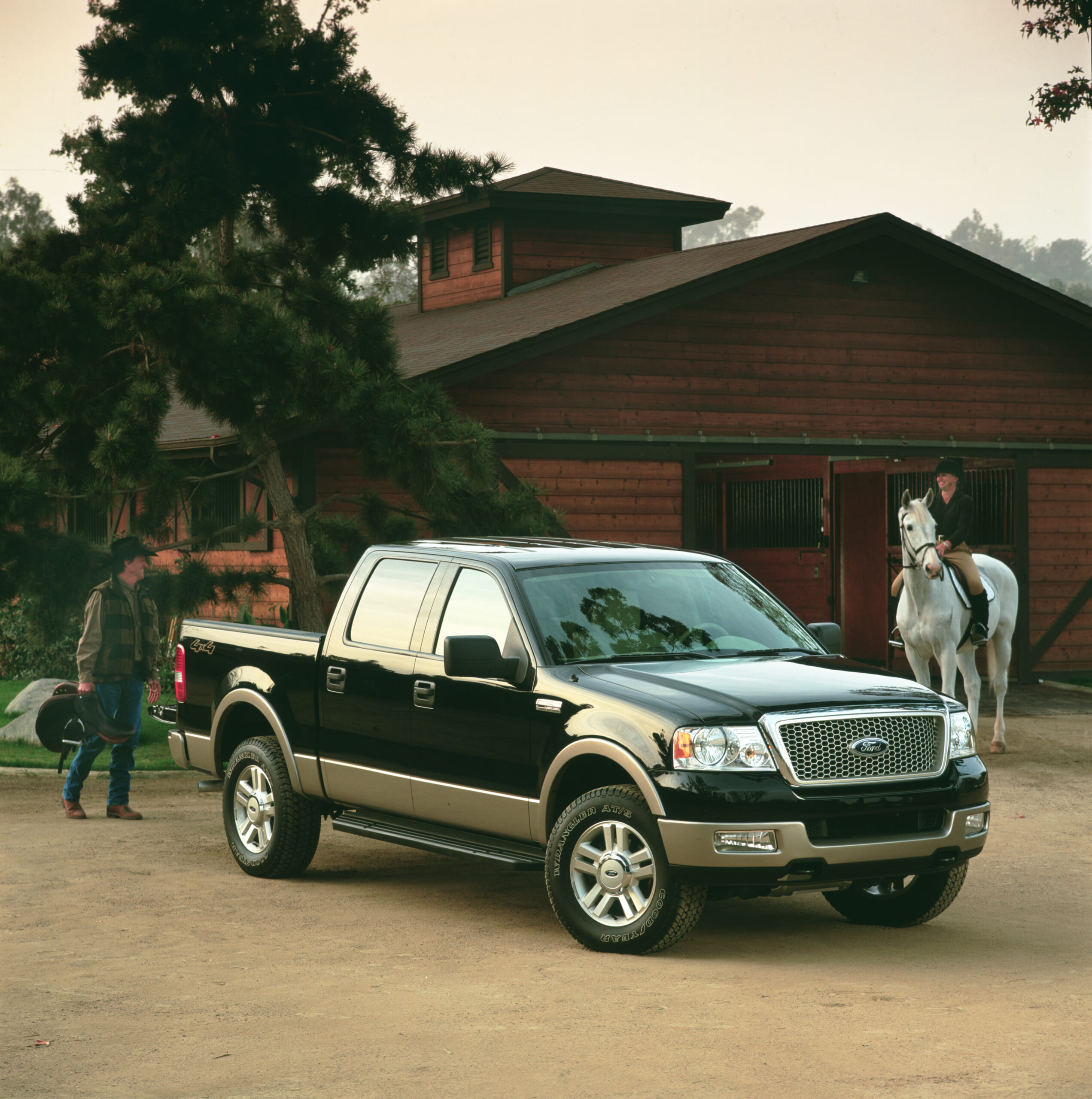 Luxury, in the form of the Lariat package, arrived in 1978, with air conditioning, leather trim and power windows and door locks.
And Ford debuted its hot rod truck, the F-150 SVT Lightning, in 1993, paving the way for today's amazing F-150 Raptor.
The best part about a century's worth of Ford trucks is that it provides plenty of variety for everyone to choose their favorites. And judging from the F-series popularity today, it looks like we can expect another century of Ford trucks yet to come.