Chevy Silverado EV: GM's Best-Selling Truck Goes Electric
The new electric Silverado bests its gas-slurping counterpart in power, but falls short in payload and towing.
Following the Hummer EV, GM continues its electrified charge into the future with the unveiling of the 2024 Chevrolet Silverado EV at CES 2022.
The first examples won't arrive until spring of 2023, meaning Ford's F-150 Lightning will likely join the Rivian R1T on dealer lots before the Chevy.
Fortunately, fans of the Bowtie have some early specs and chew on in the interim. Car and Driver notes that the Silverado's evolution into an EV has resulted in numerous changes.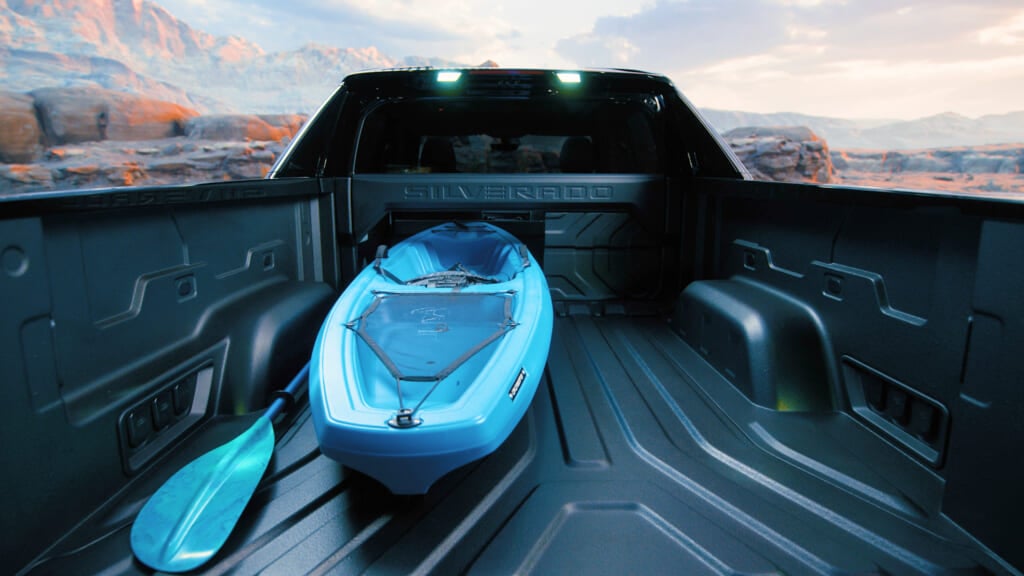 The top-trim, gas-slurping Silverado 1500 pumps out 420 horsepower and 460 pound-feet of torque from a 6.2-liter V8. Even the base WT Silverado EV will be have more juice with 510 horses and 615 pound-feet, while the flagship RST will boast 664 hp and 780 pound-feet from dual electric motors. Both trims are billed with a 400-mile range.
But the Silverado EV RST's 10,000-pound towing and 1,300-pound payload capacities fall short of the gas-powered Silverado's 13,300-pound towing and 2,280-pound payload capacities.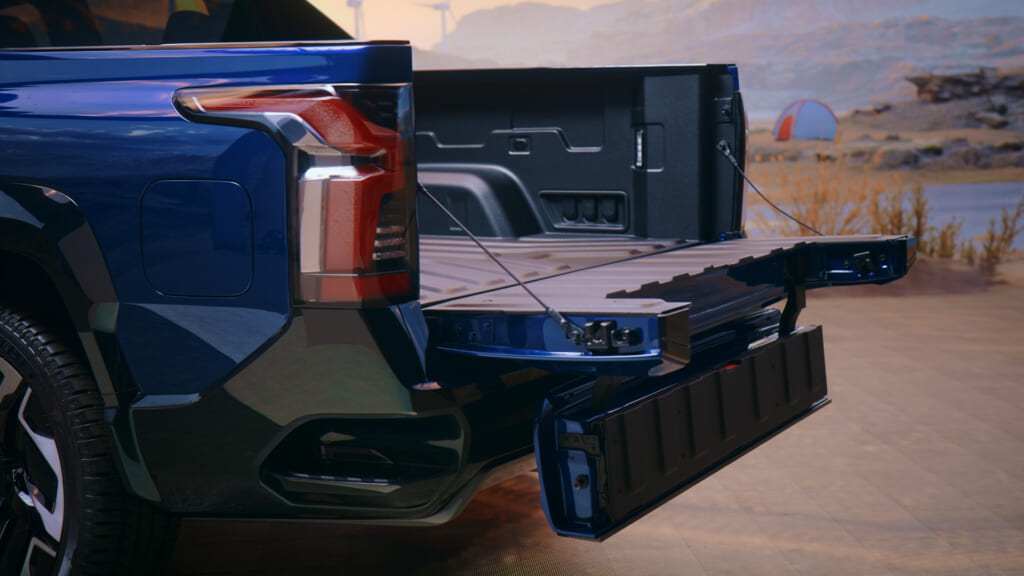 There are aesthetic departures that GM says also reduce drag by directing airflow down the body. Without a big, hot engine to keep cool, the amount of grille has been reduced to just an area below the bumper, with much of the front covered in color-matched body paneling. An LED light strip runs just behind the Bowtie logo, and the headlights are recessed into the bodywork.
The storage capacity of the 5-foot-11-inch bed is maximized with an optional Multi-Flex Midgate, which provides just over 9 feet of storage between the cab and the tailgate when open.
Upon entry, the car automatically starts and a greeting animation plays on the RST's large 17-inch- diagonal LCD infotainment screen, which is paired with a neighboring 11-inch-diagonal driver instrument display and a head-up display.
In spring of 2023, the base Silverado EV WT will debut for $40,000, about $10,000 more than the gas-powered counterpart.
The top-tier RST variant First Edition model arrives in fall with a $105,000 price tag. As production ramps up, various trims will fill in the price gap.