The $1.5 Million EarthRoamer XV-HD Is a Go-Anywhere Rolling Fortress
Bow down to the new king of RVs.
EarthRoamer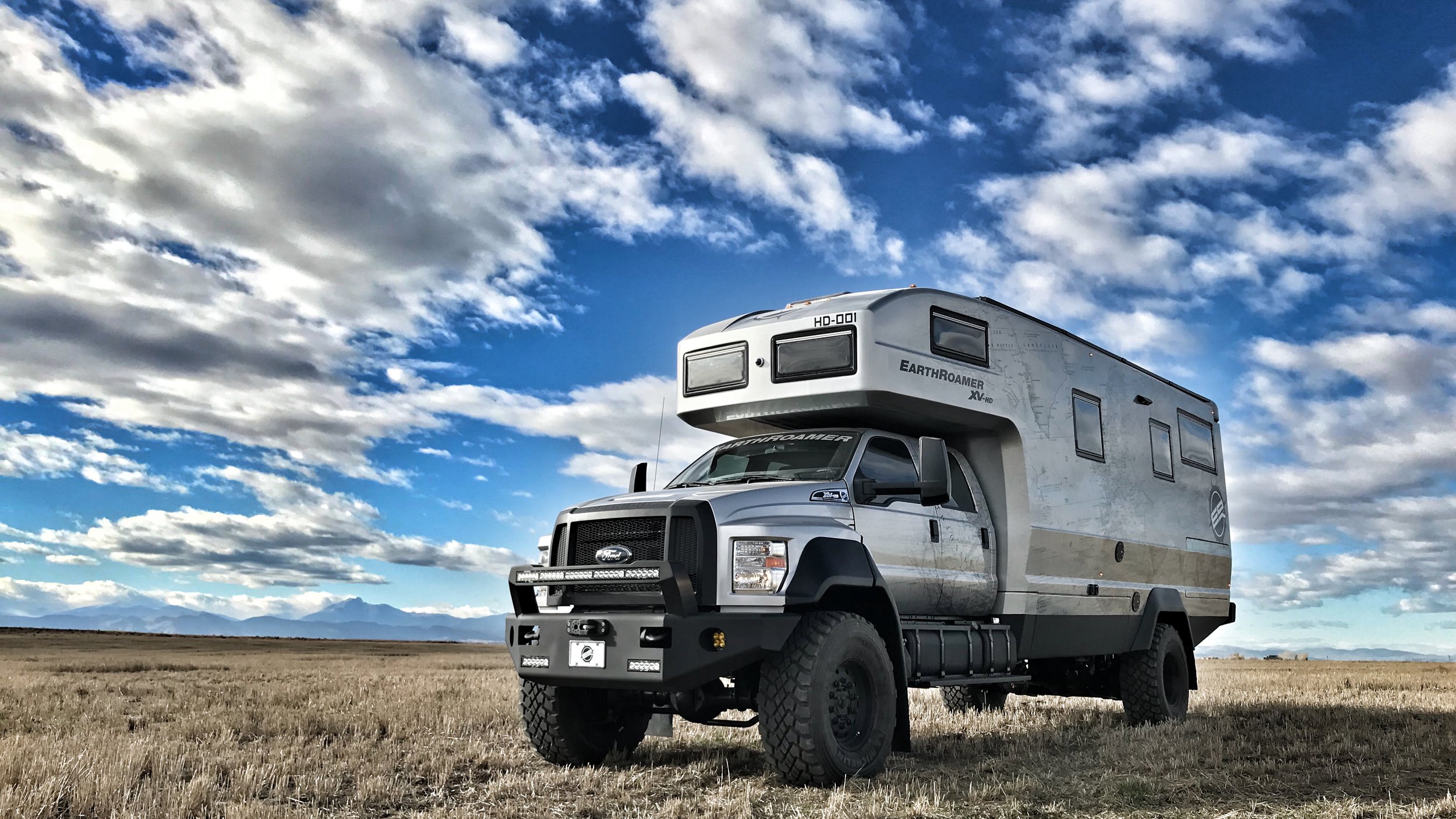 We've already told you about the EarthRoamer XV-LTS, a Ford F-550 diesel 4×4 that company founder (and wildlife photographer) Bill Swails converted into a four-season, all-weather capable beast. Now, he's upping the ante with mind-blowing XV-HD.
Based off an even more gargantuan Ford F-750, the latest from the mad genius is a truly outrageous off-road machine. Autoblog breaks it down:
The XV-HD steps things up, using a four-wheel-drive F-750 as the base platform. Power comes from Ford's tried and true 6.7-liter Powerstroke diesel V8. EarthRoamer doesn't mention which version it uses, but for 2017 the engine makes 440 horsepower and 925 pound-feet of torque.

Beyond that, nearly everything has been touched and upgraded. The XV-HD wears 46-inch Michelin XZL tires, packs rear air suspension with Fox shocks, hydraulic leveling, 30,000-pound front-mounted hydraulic Warn winch and a full LED light array from Baja Designs. The XV-HD is intended to survive independently for a while, so it also has 2,100 watts of solar capability, a 20,000-watt lithium-ion battery bank, a PTO-driven hydraulic generator, a 250-gallon water tank and a 115-gallon fuel tank.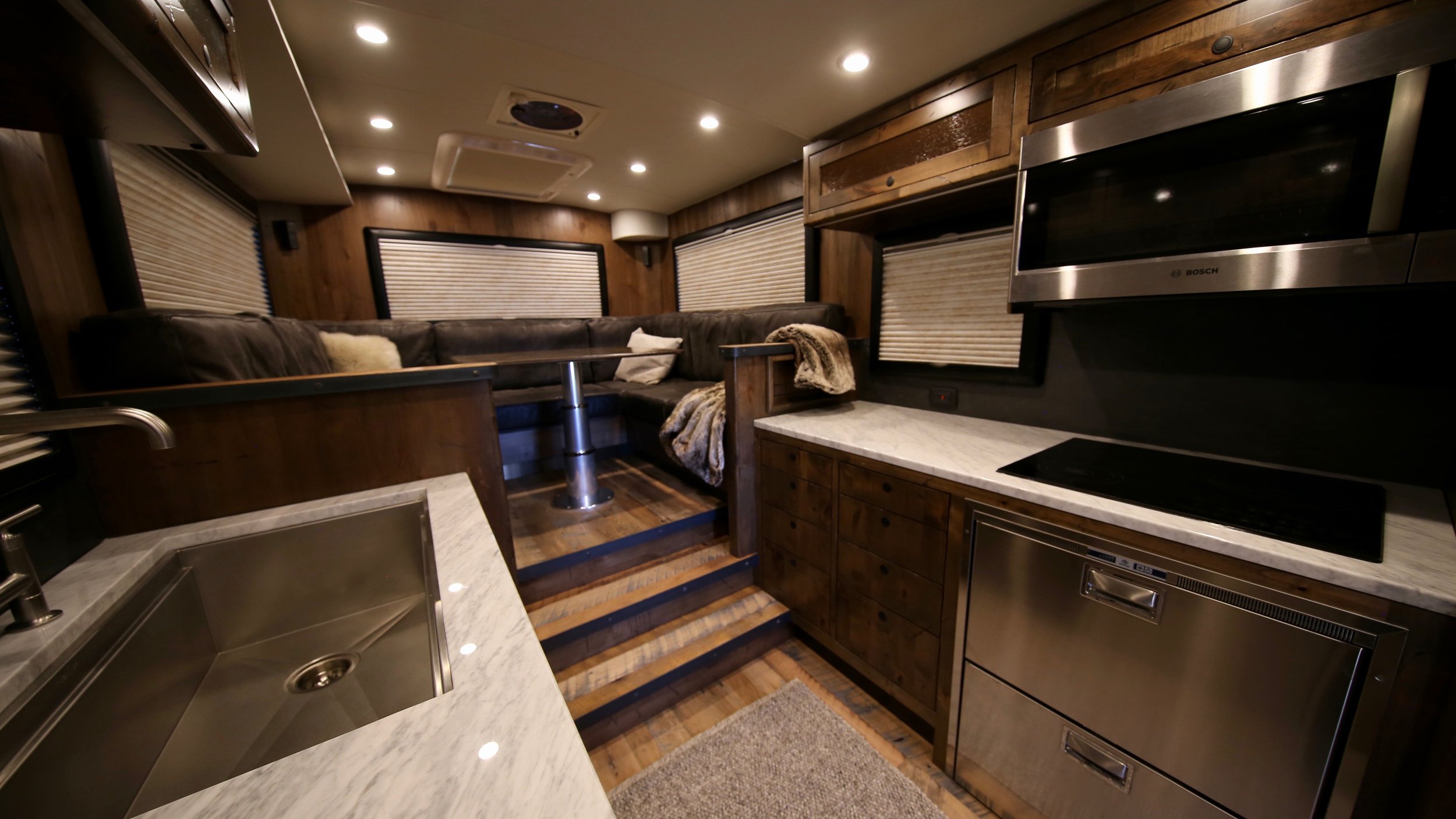 But it's not just the outside that re-calibrates the standards of ultra-high performance luxury RVs. As the real-estate site Curbed reports:
The overland camper sleeps six people total in a king-size bedroom and a dining area that converts to more sleeping quarters. The kitchen is bigger than some studio apartments, with a three-burner induction cooktop, Bosch microwave/convection oven, fridge, a washer/dryer and a large counter with a downright spacious stainless steel sink.

In-floor radiant heating and warm wood finishes keep the space cozy, while the full-size shower—with a 250 gallon capacity—ensures that you have plenty of space to get clean.

The whole thing is powered by 2,100 watts of solar capability and a 20,000-watt lithium-ion battery to keep everything charged. Two TVs, air conditioning, an exterior slide-out kitchen, exterior shower, and an auto-retract awning round out the amenities.
So what will all this cost you? Autoblog says the the Colorado-built machines will "cost a cool $1.5 million each and require a $375,000 deposit to reserve a spot."
Hey, could be a way to spend that massive tax break you're getting, no?