Here's Everything You Need to Know About the All-New Ford F-150, the Most Popular Pickup On the Planet
It's the best one yet.
Ford Motor Co.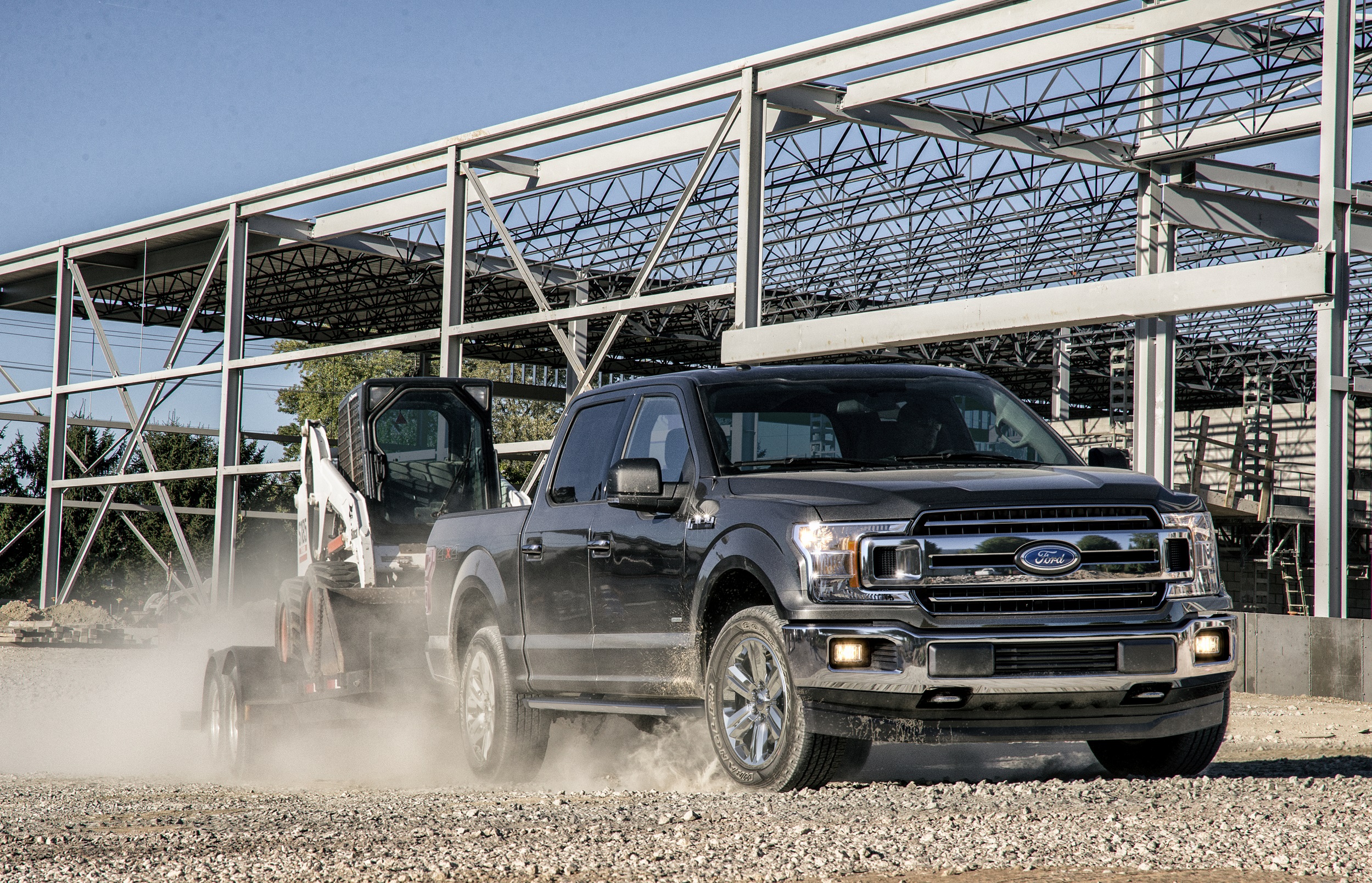 We don't even know what "pickup truck" means anymore. Especially the light-duty category, like the best-selling F-150. Ford has announced details of the new 2018 F-150 pickup, and it pretty much destroys any notions of what a light duty "half-ton" truck is. Maybe the best way to examine the 2018 F-150 is to review what it isn't.

1. It isn't cheap.
A 2018 F-150 Limited 4×2 with the tow package lists for $62,310. Of course it is equipped like a luxury car. But that's a lotta dough for a pickup.
2. It Isn't Spartan.
Obviously, the high-end trim levels are equipped with leather-wrapped seats. But a Bang & Olufsen B&O Play audio system? In a pickup? And there's a 4G wireless hotspot for your devices. So try not to suffer from too much deprivation in the F-150.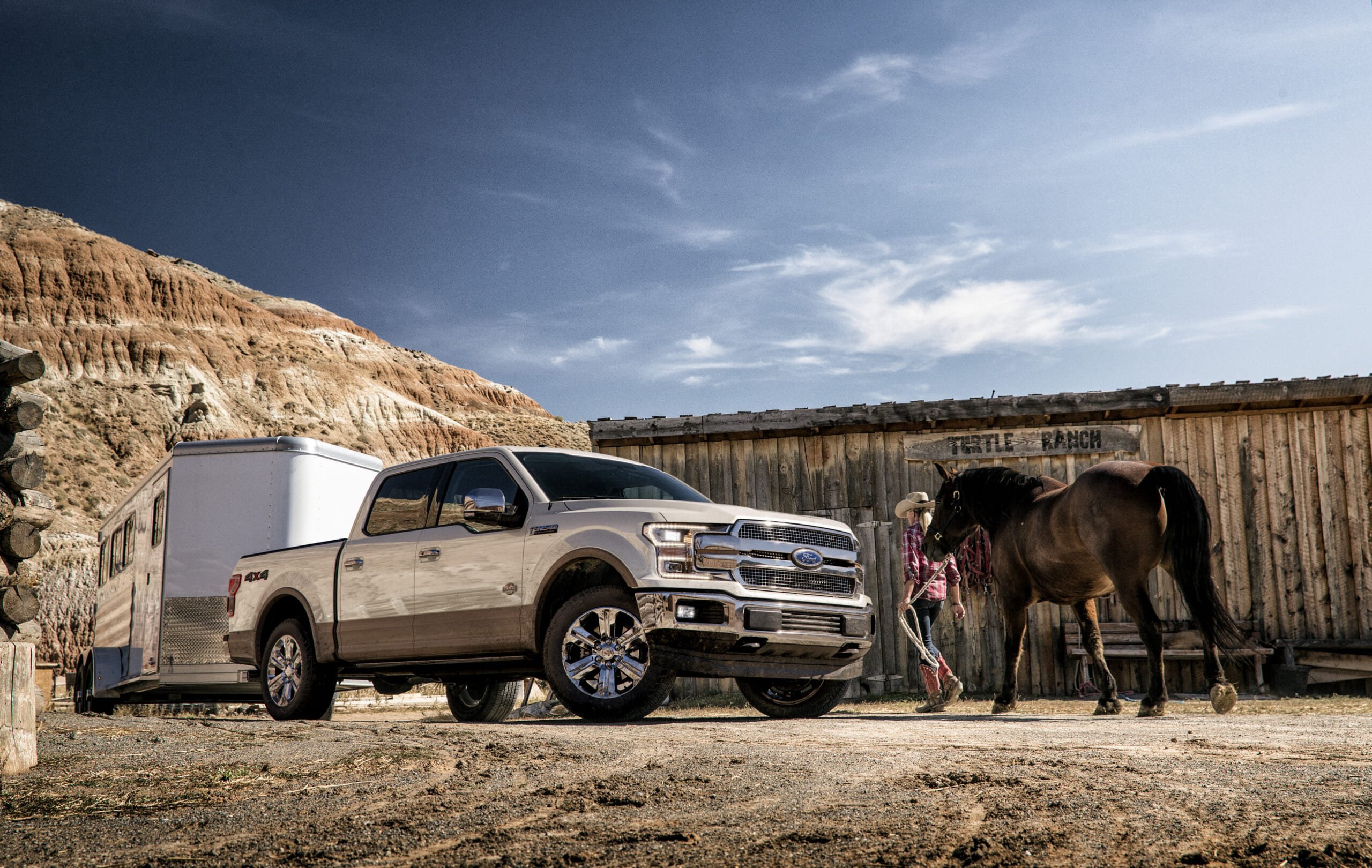 3. It isn't thirsty.
Obviously, if you want fuel efficiency, you have to pick the right engine. But still, who would expect that 26 mpg is possible in a full-size pickup on the highway? That's the EPA rating for the 2.7-liter EcoBoost gasoline V6, but the 3.3-liter naturally aspirated V6 and the 3.5-liter EcoBoost turbo V6 both score 25 mpg highway on the EPA test. And the diesel will probably get 30 mpg when the EPA rates it next year.
4. It isn't light duty.
A half-ton truck should theoretically be able to carry, well, a half ton of cargo in its bed. That's 1,000 lbs. for the weights-and-measures impaired. The 2018 F-150, however, can be configured to carry as much as 3,270 lbs. when you check all the right option boxes. That 1.77 tons, not 0.5 tons. Maybe the Ford engineers are bad at math.
Plus, it can tow as much as 13,200 lbs. And next spring there will be an available 3.0 turbodiesel engine, just like in heavy-duty work trucks. 
5. It isn't hard to drive.
The 2018 F-150 has computer assistance systems meant to make every aspect of driving a big ol' truck as easy as possible. The adaptive cruise control system has automatic stop-and-go capability, making it easier to drive in heavy traffic, while pre-collision assist will help prevent contact with other vehicles and pedestrians with automatic braking.
The available blind spot information system and trailer backup assist make it easier to drive while towing a trailer too. And the 360-degree camera system aids in berthing the F-150 in a car-sized parking space.