Ferrari Is Introducing 15 New Cars In a Bold Bid to Double Its Profits
The new Formula 1-inspired Monza supercar line is already sold out.
Ferrari announced 15 new ponies for their stable on Tuesday, adding a huge amount of diversity and specialty to the fabled luxury automaker's lineup. That includes forays into both the utility vehicle and hybrid categories, neither of which Ferrari has ever pursued before.
It's a logical step forward for the Italian brand, which has largely silent on those fronts while upscale rivals  Bentley, Maserati, Jaguar and Lamborghini have all introduced SUVs. Meanwhile, Porsche's Mission E project and the just-unveiled fully electric Audi may very well be the impetus behind Ferrari's latest electric endeavors.
Ferrari's ostensible goal is to double its earnings as a result of the more diverse lineup, but they're not only relying on these new categories to achieve that substantial endgame. Special projects like the roofless Monza SP1 and SP2 will serve as reminders of Ferrari's historic rise and status as an innovative trailblazer, co-opting Ferrari's unique styling of yesteryear. 
The Guardian reports that Ferarri has already pre-sold it's entire run of the powerful Monza supercar that's being compared to driving a Formula 1 racer:
At a private event for devoted customers at its headquarters in Maranello, Italy, the company said it would produce fewer than 500 of the 810hp Monza models, which can reach 62mph in 2.9 seconds.
Nicolo Boari, Ferrari's head of product marketing, said the Monza would be "the most powerful ever in Ferrari history", with an 810 horsepower engine. He added that the open-cockpit would make the cars "probably the closest and purest driving experience to the Formula 1".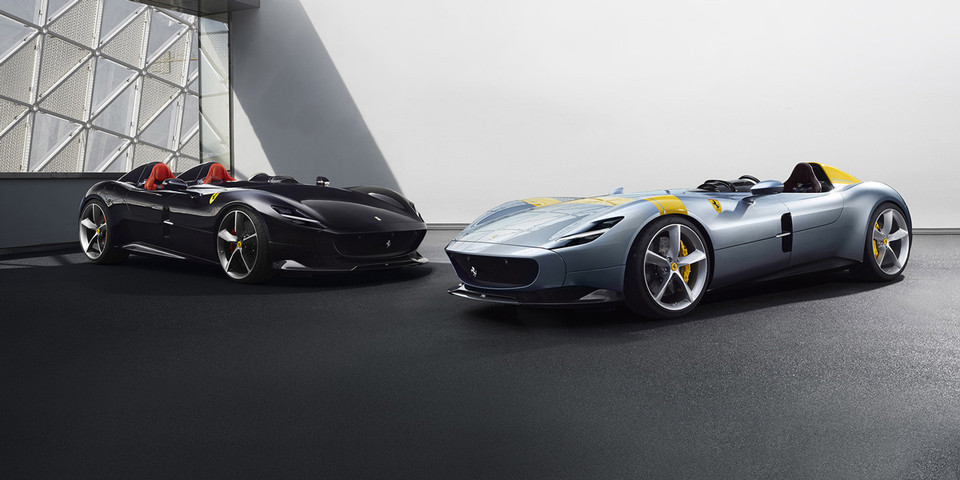 https://www.instagram.com/p/Bn4A6iDFbrYhttps://www.instagram.com/p/Bn4AkgMlY6i
Of course, the new 488 Pista is the latest model that's getting Ferrari's award-winning turbo-charged V8 and is set to pump out over 700 horsepower under the exquisitely-styled hood and body.
Only time will tell if Ferrari can stay the course and keep on the up in the absence of their recently deceased leader, Sergio Marchionne, but, when the announced plans have us this eager to see the form all these new models take, we think Ferrari will be just fine.