The Ferrari 'Stallone' Hypercar Concept is an Italian Stallion
Yo, Adrian!
Of the many concept cars we've seen on Behance—the visual design-centric platform that brought us the "Alfa Romeo Montreal Vision GT" and "Bugatti Hyper Truck,"—the Ferrari "Stallone" is definitely the most detailed and realistic.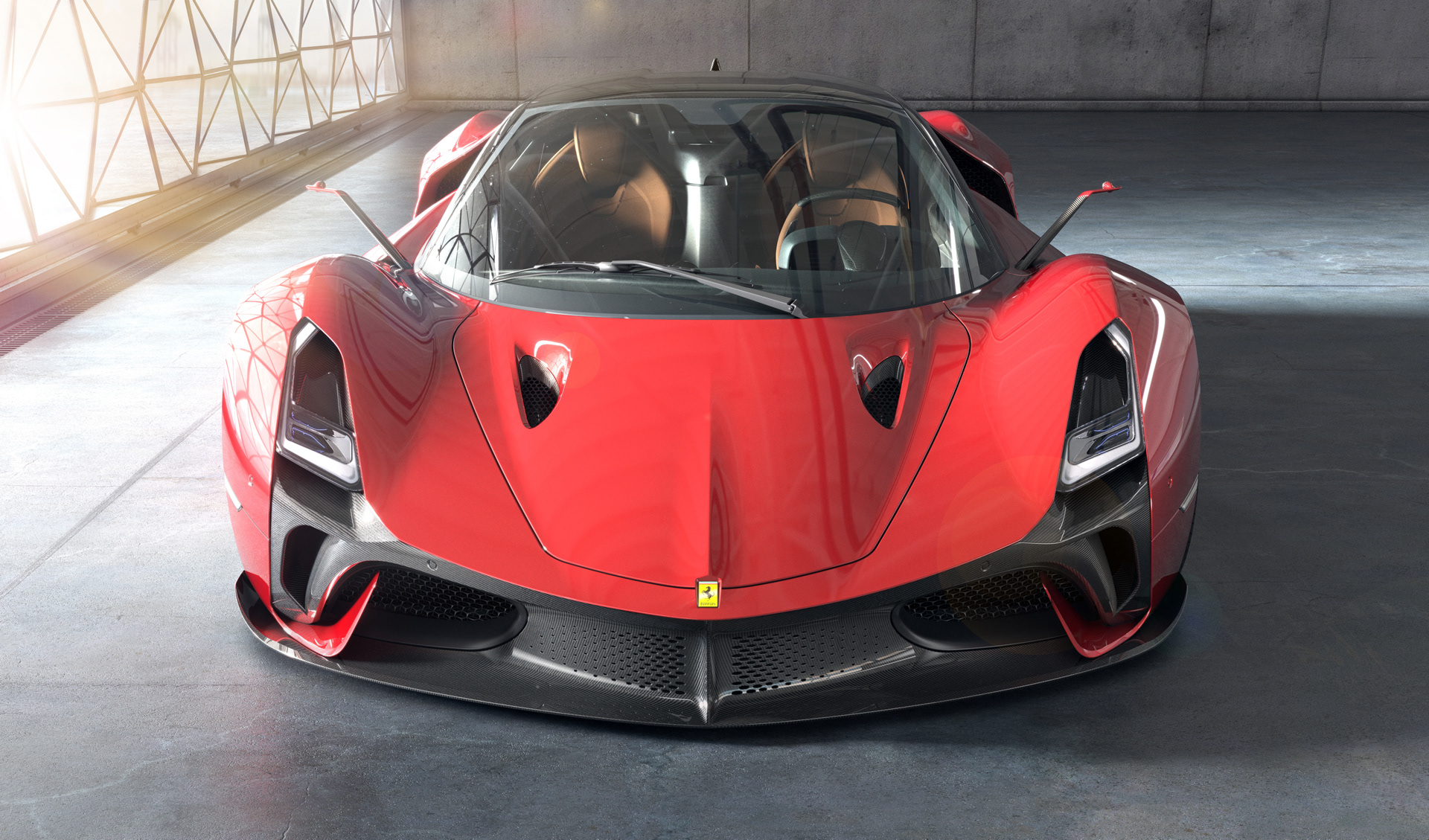 Murray Sharp, a senior product designer for South Africa-based company Barrows, conceived the hypercar as his take on a successor to the hybrid-V12 LaFerrari and what would be the Italian marque's new flagship. 
Sharp's Stallion blends elements derived from two truly legendary Prancing Horses: the 1960s-era 250 GTO's objectively beautiful balance with the late 1980s-/early 1990s-era F40's bold lines and aggressive stance.
Key features include an exposed front and rear finished in carbon fiber,  a floating front headlight that doubles as an air fin, a flying buttress-style rear wing, an exposed engine bay with top-mounted exhaust, and a modern take on Ferrari's classic round taillights. In place of rearview mirrors are Augmented Reality-equipped cameras that would display live alerts and tracking information. 
Sharp took painstaking efforts to refine sketches before he ever rendered the finalized, photo-realistic images of his fantasty Ferrari. He even went so far as to run airflow simulations to visualize the model's aerodynamics  The finished product appears in a "contemporary aircraft hangar" with angular concrete architecture. 
If you're impressed with the Ferrari Stallone concept, see some of Sharp's other automotive designs below: 
https://www.instagram.com/p/B0ZRRztHEA1https://www.instagram.com/p/BzzlBTAnEREhttps://www.instagram.com/p/BwrYIx4n601https://www.instagram.com/p/BwG6P2LAo14