This Bulletproof 'Cyber Supra' Concept is Inspired by World's Wildest Super SUV
An absolutely killer Toyota concept built for the apocalypse.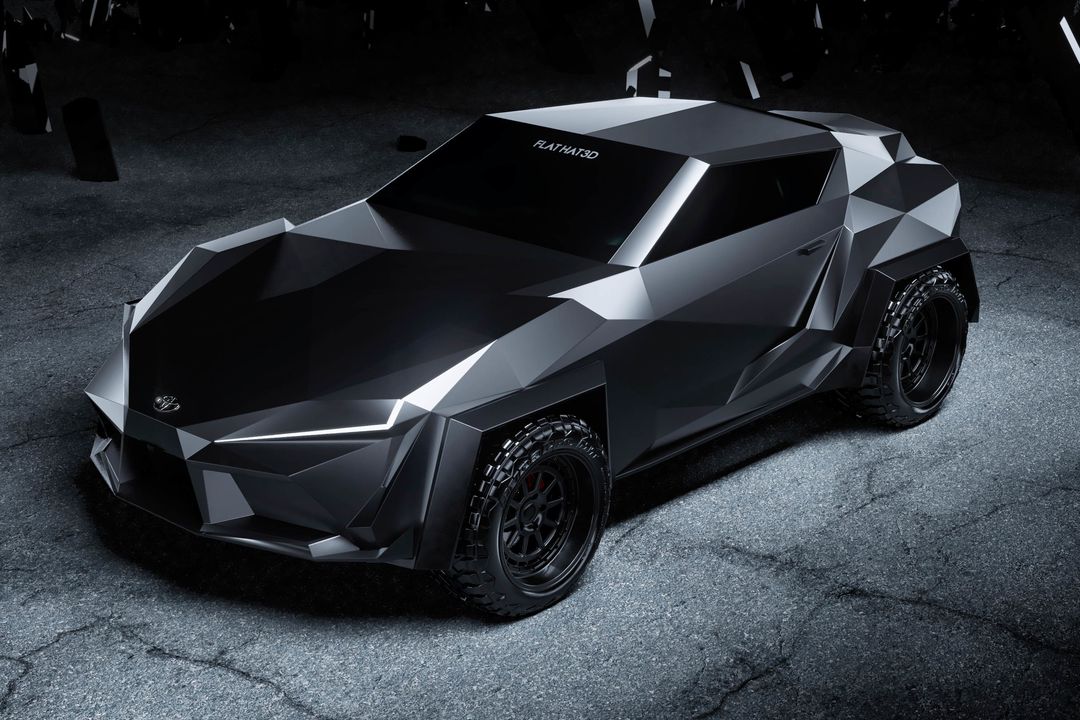 The name "Cyber Supra" may mislead that this redesign of Toyota's recently resurrected sports coupe is inspired by the Tesla Cybertruck, but its roots lie in a much more menacing ride.  
Designer Ted Li of Flat Hat 3D Studio actually borrowed stealth fighter-inspired geometry from the Karlmann King: an V10-powered, six-ton monster of an SUV. As Uncrate notes, Li imagined it with the King's optional 100 percent bulletproof carbon fiber paneling (because why not?), a slight suspension lift and off-road tires.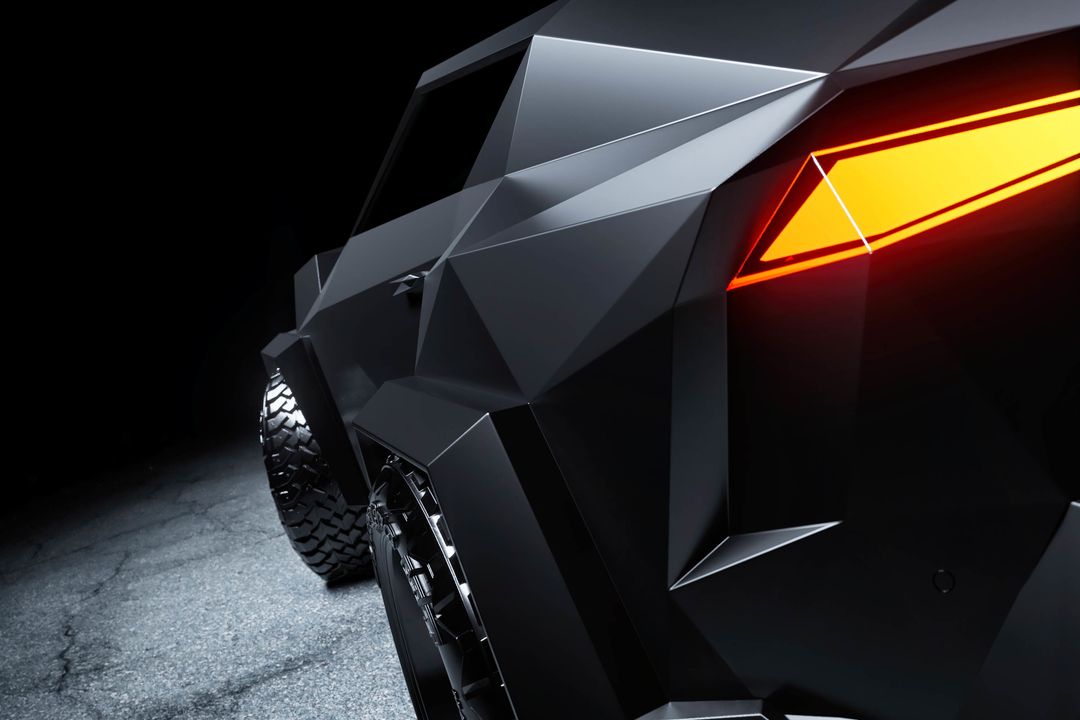 No images of the interior were uploaded to Instagram. But if the Cyber Supra's is decked out like the ultra-luxe King's with a centrally-controlled Nespresso coffee machine, stowaway electric table, 4K LCTV, gaming system, air purifier, and neon lights, then it'd definitely need something heftier than the 2021 Supra's 382-horsepower turbocharged 3.0-liter inline-six to move at a decent clip. 
The Cyber Supra would be one helluva custom job to actually create. But Flat Hat 3D Studio has more feasible concepts based on Japanese Domestic Market from Toyota, Subaru and Nissan, as well as some cool takes on the BMW M4. 
Indulge in some examples below, and head to Flat Hat 3D Studio's Instagram page for more: