Take Off Without a License in This All-Electric Flying Jet Ski
Soar in the lightweight FlyNano at 75 mph.
FlyNano
This isn't some sort of futuristic seaplane designed for seasoned pilots—it's a flying jet ski anyone can control.
Unlike other hydroflight-capable watercraft we've seen before, the FlyNano is 100 percent electric. As Inside Hook notes, the Finnish company behind it spent the better part of a decade fine-tuning the design. 
The bright red vehicle's brushless powertrain only produces 43 horsepower. But because its handcrafted carbon fiber construction weighs in at a remarkably light 154 pounds, the FlyNano has the highest power-to-weight ratio of anything in its class. 
The bottom line: you can take off from the water and soar at up to 75 mph without a pilot's license. And with a 16-foot wingspan, it won't take up too much room at the lake house dock. 
"It is very unlike the feeling you get when flying common Cessnas and Pipers," said Pekka Kauppinen, the company's chief test pilot. "The absolute speeds are actually quite alike."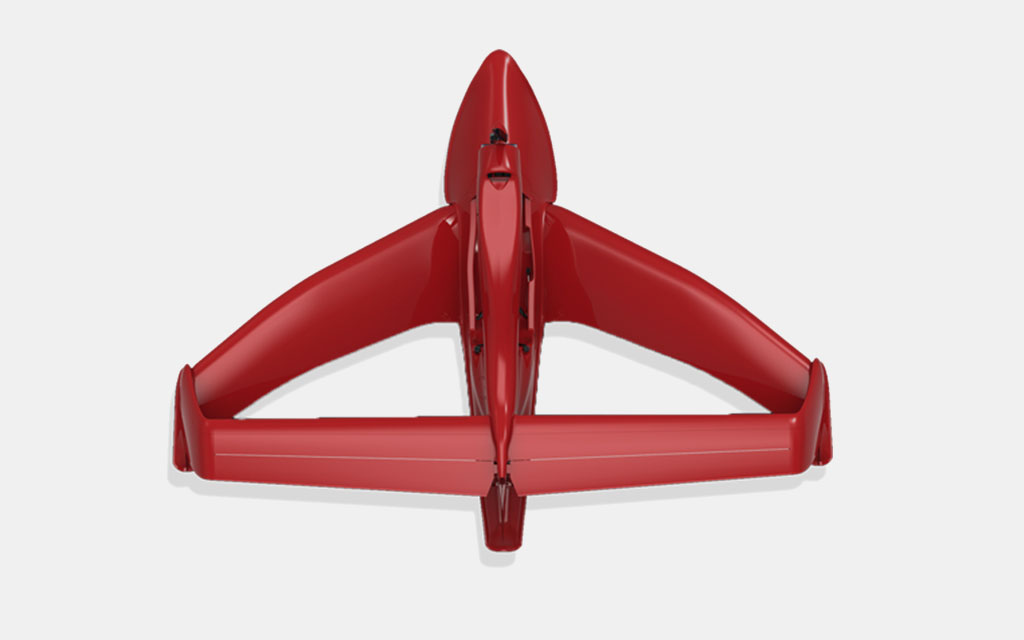 Price details aren't immediately available, but Business Insider estimates that the half-jet ski, half-airplane will cost around $40,000. 
Visit FlyNano's website for further details.