Ford to End Production of Mustang Shelby GT350
The last remaining Mustang Shelby with a manual transmission is on the way out.
Production of the Ford Mustang Shelby GT350 is ending, making the current Cobra-badged 'Stang model the last with a manual transmission.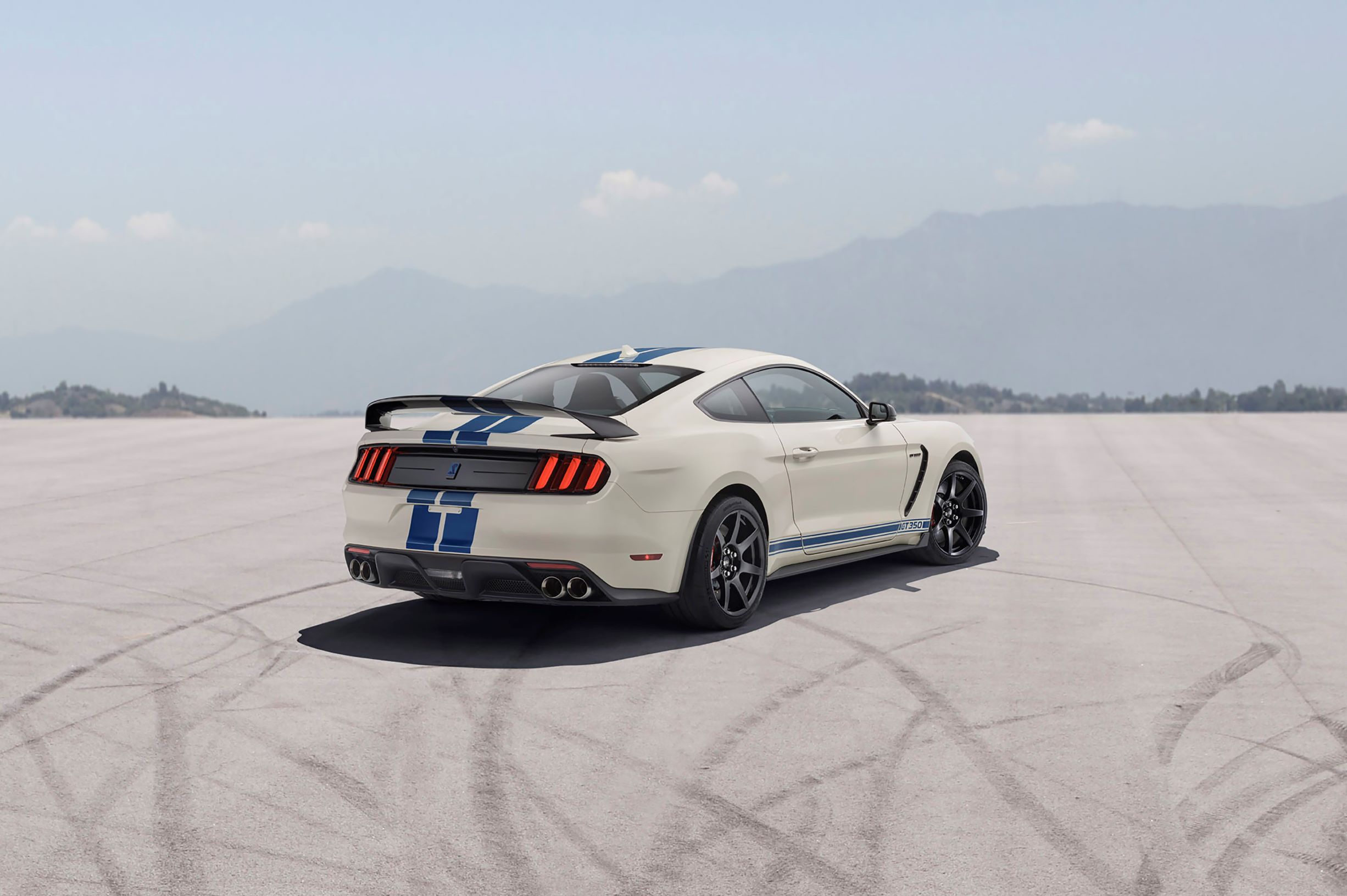 Car and Driver reports that the naturally-aspirated, six-speed manual-only mu and its track-minded R variant are being discontinued in favor of the 760-horsepower GT500, which runs a supercharged cross-plane 5.2-liter V8 and a seven-speed dual-clutch automatic transmission. 
RIP to one of the best sounding V8s ever

— The Purple Wusky ⛧ (@Mattzda3) October 1, 2020
Automotive journalists and gearheads alike were saddened by the news, and not just as it pertains to the drivetrain. Some in-memoriam-style tweets noted the GT350's distinctively boisterous growl, which comes from the V8's 180-degree flat-plane crankshaft and subsequently higher rev limit. Another blamed the relatively $60,000-plus base price for the GT350's exit. 
"With the 760-horsepower Shelby GT500 now in full stride, we will finish production of Shelby GT350 and GT350R this fall as planned," stated a Ford spokesperson. "This makes the way for new additions to excite our passionate Mustang fans for 2021 model year—including the limited-edition Mach 1."
As Maxim previously reported, the Mach 1 will  the gap between the GT Premium and the Shelby models when it arrives in spring of 2021. Ford originally billed the new model as the most track-capable Mustang with a 5.0-liter V8, which is now calibrated to produce 480 horsepower and 420 pound-feet of peak torque. 
Fortunately, the Mach 1 will be getting the Shelby GT350's Tremec six-speed dual-clutch manual transmission, intake manifold, oil filter adapter and engine oil cooler. Hopefully the it sells well enough to drop the "limited-edition" qualifier and become a staple of Mustang's lineup.