Ford Reveals 900 HP Electric Mustang Lithium That Comes With a Stick Shift
This electrified version of Ford's iconic muscle car has all the power you need.
Electric vehicles typically don't have gearboxes, but that hasn't stopped Ford from putting a stick shift in its new Mustang Lithium. 
The Detroit-based automaker collaborated with Webasto—a German company that specializes in high-efficiency heating and cooling systems for vehicles—to bring the one-off electric Mustang fastback prototype to the 2019 SEMA Show.
In place of a naturally-aspirated V8 is a dual-core electric motor and an 800-volt Webasto battery system that work together to produce in excess of 900 horsepower and 1,000 lb-ft of instant torque. No performance specs were provided.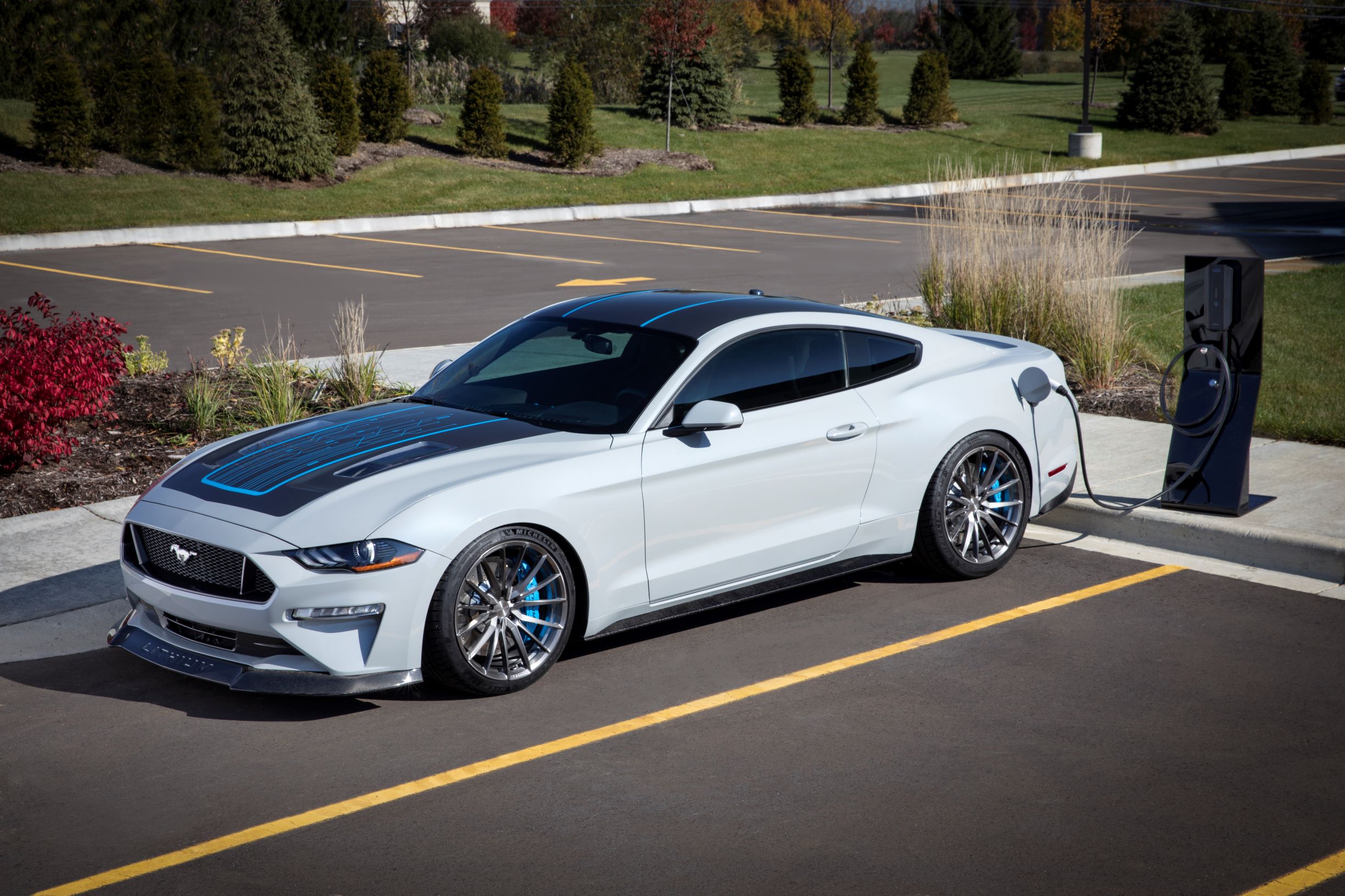 But what's really interesting—some might say unnecessary or even gimmicky—is that the output is channeled to the wheels via a "drag-strip proven" six-speed manual transmission. Perhaps this is Ford's way of sparking old-school gearheads' interest in an all-electric 'Stang.
Less radical features include Brembo six-piston brakes from the Shelby GT350R, a custom rear diffuser and side splitters, a see-through hood, a lowered stance, and 20-inch forged wheels wrapped in Michelin Pilot Sport 4S tires. 
Whoever gets to test drive this thing will be able to use a 10.4-inch touchscreen to choose from Valet, Sport, Track and Beast driving modes, each of which changes the amount of torque sent to the pavement. 
No one knows if a derivative of the Lithium will ever enter production. If it does, we absolutely want to see it take on this custom 1960s-style Mustang EV in a drag race.