This Golden Ducati Scrambler Is an Absolute Work of Art
It's one sexy street bike.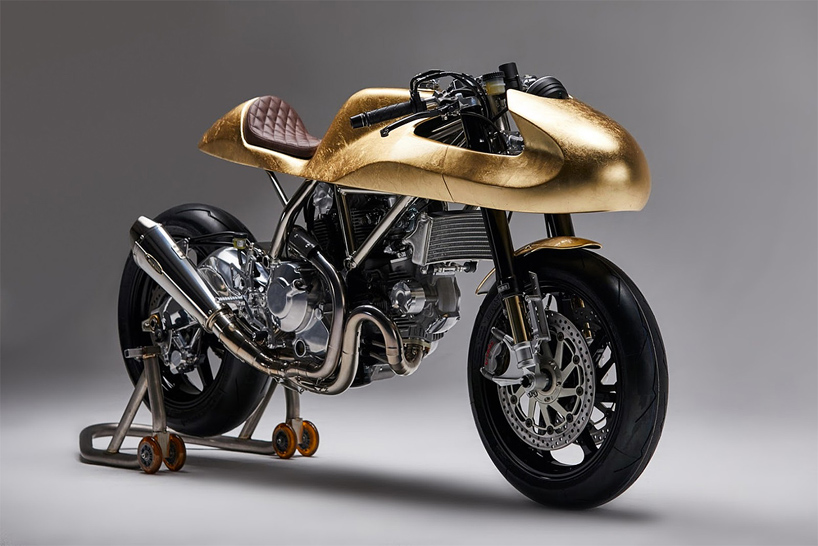 Since Ducati brought the Scrambler to American markets in 2015, custom builders have added their personal touches with beefy tires and groovy paint jobs. 
This particular mod takes the Italian-made street bike to a new, luxurious realm.
Masaharu-san conceived the pimped-out "Aellambler" for the 2nd annual Ducati Scrambler Rumble competition.
The Japanese craftsman meticulously applied and reapplied brass foil to covers and panels to create an eye-catching golden color. A quilted brown leather seat adds to the Aellambler's striking aesthetic. 
Underneath its glistening exterior is a modified version of the Scrambler's L-twin engine. Electronic fuel injectors have been replaced with a pair of 39 mm FCR carburetors—a feature you'd find on racing bikes. Custom intakes and velocity stacks have also been added. 
If you dig this gorgeous ride, vote for the Aellambler Ducati Scrambler the Custom Rumble's "Best Independent Customizer" category.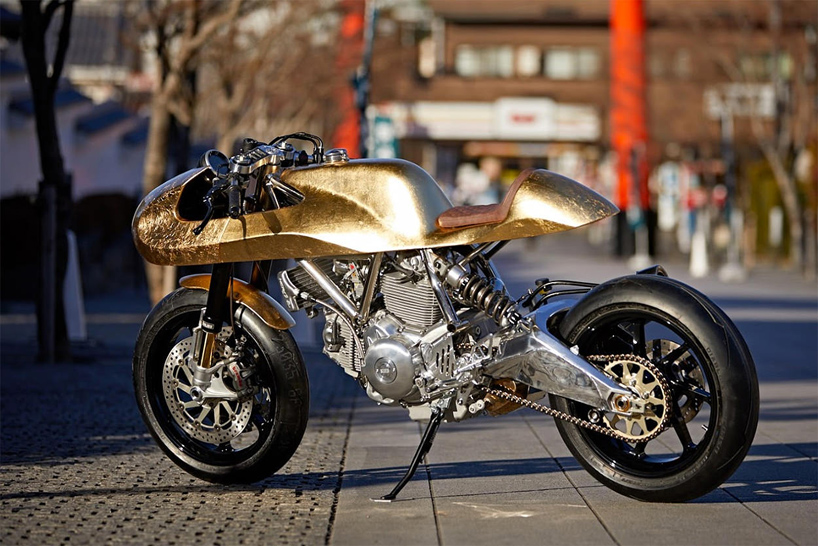 h/t: Luxuo