Gumpert's Methanol-Powered Electric Supercar Boasts 500 Mile Range And Impressive Power
Methanol-fueled insanity.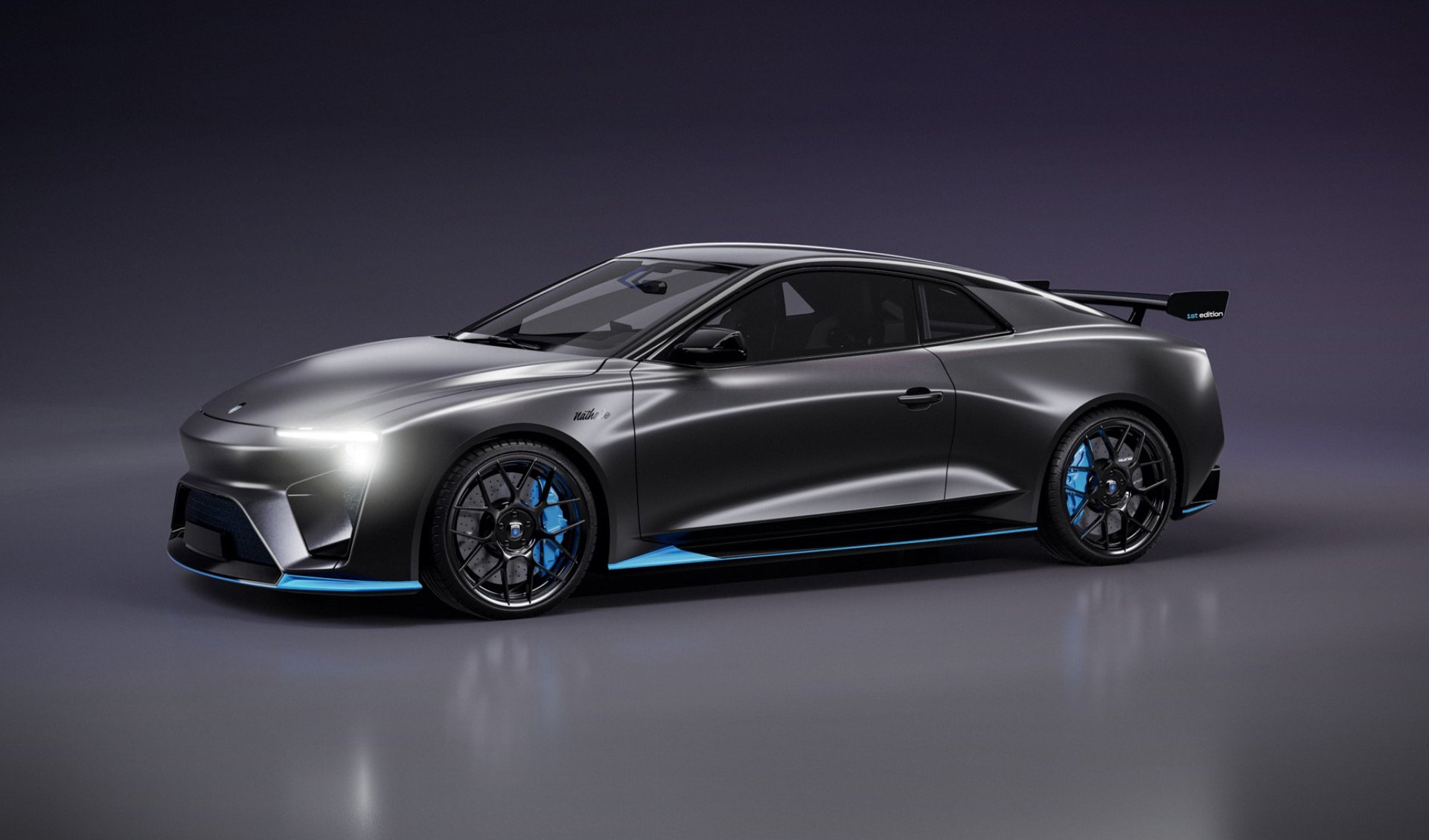 Gumpert has released more details about its menthanol-powered electric supercar just days ahead of its official unveiling. 
The so-called Nathalie, which is named after former Audi Sport director and company founder Roland Gumpert's daughter, was initially billed with 800 horsepower and a potentially "unlimited" range. Now Gumpert says it has 536 horsepower and a 500-mile range, but those reduced performance specs necessarily detract from an innovative all-wheel drive powertrain. 
Instead of relying on a stationary electrical outlet to charge the battery, the Nathalie uses a methanol fuel cell. A reaction between methanol and oxygen produces carbon dioxide and water, releasing energy in the form of electrons. Gumpert says that the system is superior to gas-powered hybrid counterparts from an environmental standpoint, as the electro-chemical reaction only emits water, carbon dioxide and a negligible amount nitrogen oxide. 
As Car and Driver notes, the Nathalie will be able to hit 62 mph in just 2.5 seconds and 184 mph flat-out. Those with access to a forthcoming network of Gumpert-built methanol stations in Germany, Switzerland, Poland, Scandinavia, Belgium, Luxembourg and the Netherlands will be able to refuel it in just three minutes. 
Alternatively, "an overnight delivery service has been installed for the exclusive customer base for Germany, Austria, Switzerland and is currently being expanded throughout Europe," Gumpert says. "The North America and Middle East regions are also currently being developed" for customers that don't have access to methanol stations, e.g. most Americans. 
The Gumpert Nathalie 1st Edition, which is priced at $460,000 and limited to just 500 examples, makes its official debut on March 18.