Harley-Davidson and Ford Join Forces For Limited Edition F-150
Go hog wild with Harley's Fat Boy-inspired badass ride.
Sometimes you need to haul your bike and a pickup is a great way to do it. That's why pickup trucks and motorcycles are a perfect match. So it was only natural for Ford and Harley-Davidson to collaborate on a Harley-Davidson F-150 special edition models between 2000 and 2012.
But the two companies let their partnership expire with Ford's last Harley-Davidson F-150 in 2012, so now Harley has partnered with custom truck builder Tuscany Motor Co. to create an all-new custom Harley-flavored 2019 Ford F-150 pickup truck as part of Harley's 115th anniversary celebration.
Designers took specific inspiration from Harley's Fat Boy model in designing the pickup, which includes milled aluminum 22-inch wheels that mirror similar wheels on the bike. It's also finished with a custom-tuned Flowmaster exhaust, Harley badges and Harley-labeled instruments, aluminum racing-style pedals, two-tone diamond-stitched perforated custom leather seats, and a BDS Suspension lift kit and Fox off-road shocks.
Of course, the Harley-Davidson Ford F-150 rolls on larger 35-inch off-road tires, because that's pretty much a must for custom pickups.
And that hood scoop is actually functional, so it routes fresh air to the truck's V8 engine.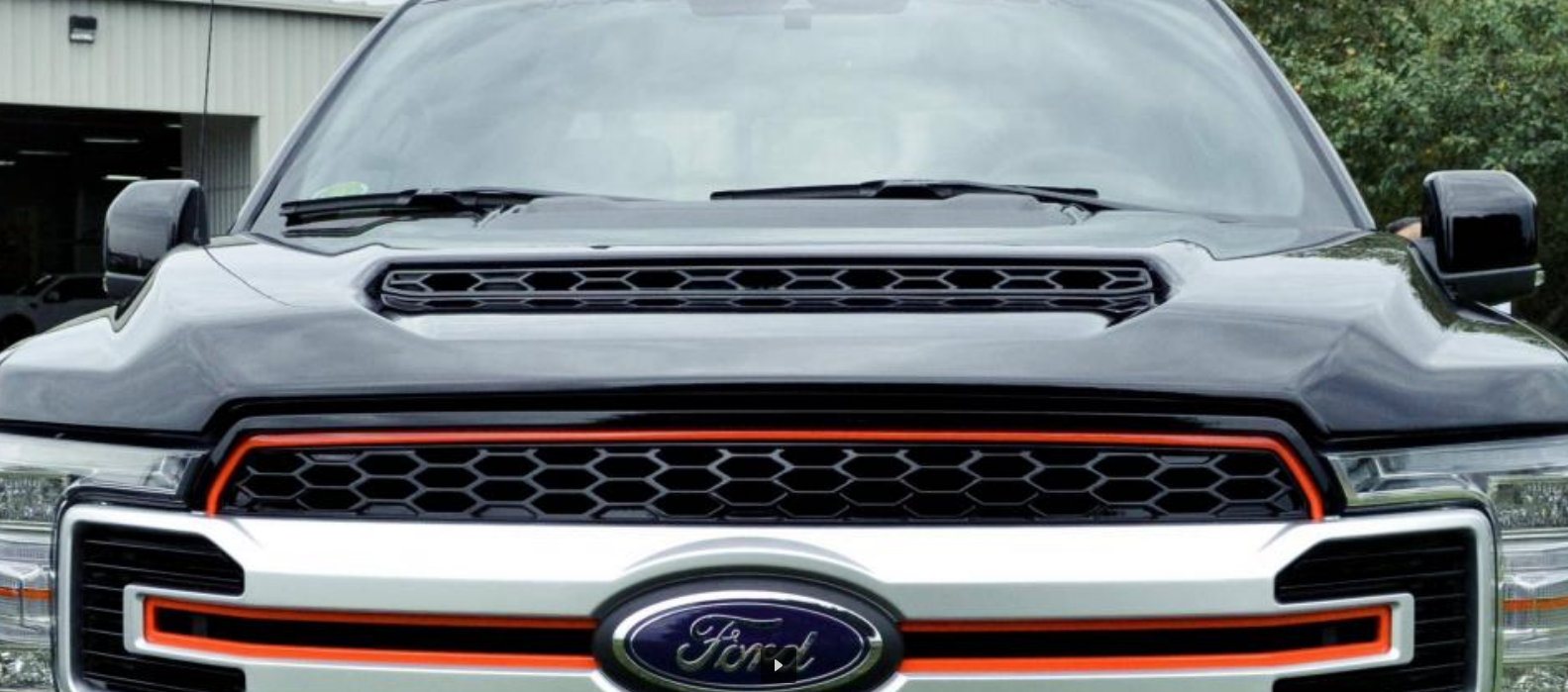 "Harley-Davidson is one of the most iconic brands in the world," said Jeff Burttschell, Vice President of Tuscany Motor Co. "The new truck was designed to evoke the same sense of power and freedom as the Harley-Davidson motorcycles that inspired it."
There's no official pricing available yet, but you can place an order through Harleytruck.com.