The Hennessey Goliath Is a Menacing 6×6 Monster Truck
Beast mode.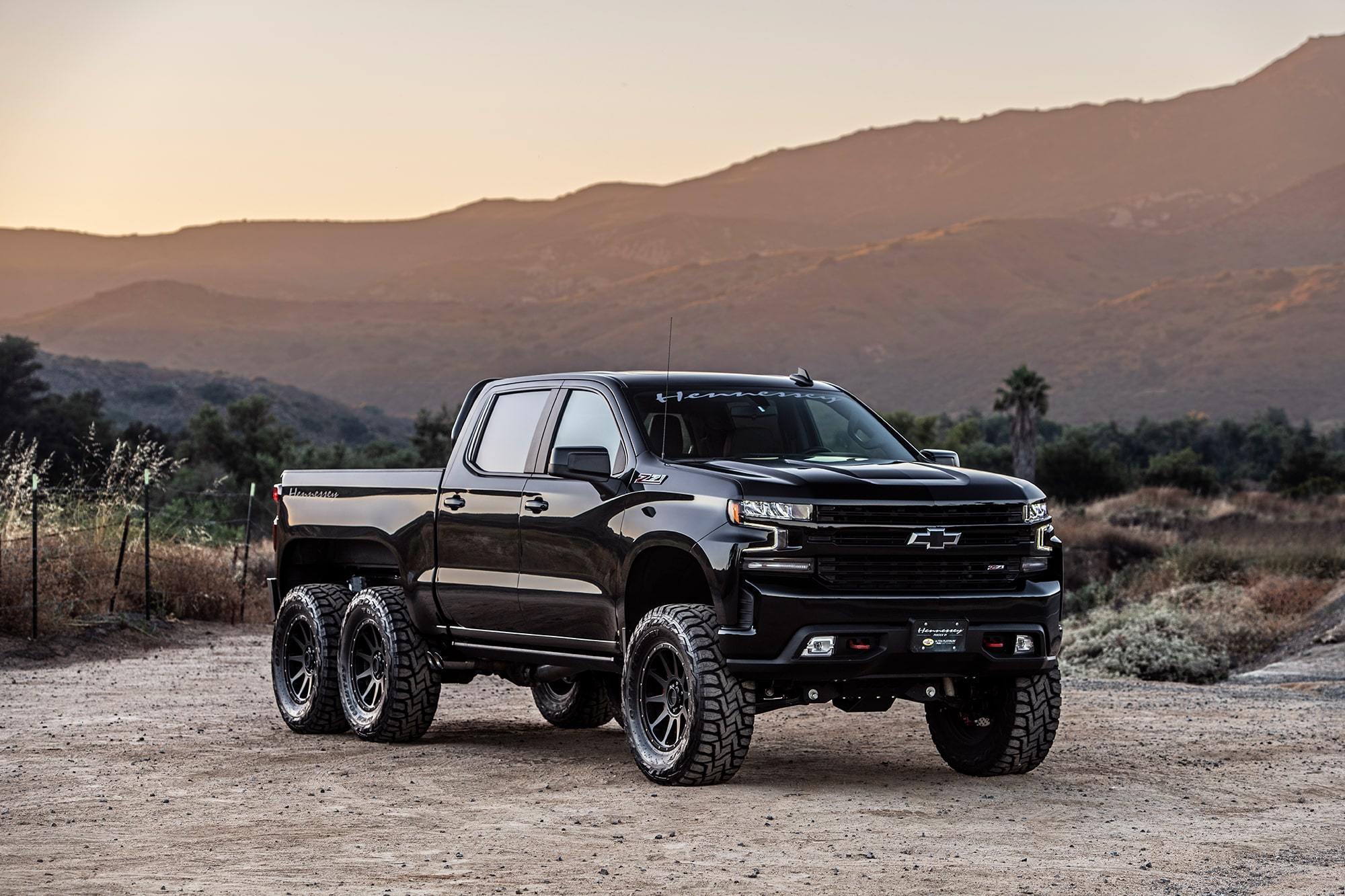 Hennessey Performance, a Texas-based performance tuning house and purveyor of some of the coolest custom rides around, has officially delivered on the long-awaited Goliath 6×6 pickup—hear it roar below: 
No longer a rendering, the brawny off-roader has finally arrived to join the Ford F-150 Raptor-based VelociRaptor 6×6 in Hennessey's six-wheeled lineup. The Goliath started out as a 2019 Chevrolet Silverado Trail Boss Z71 before receiving a third axle to accommodate an extra pair of custom 20-inch wheels and 37-inch off-road tires.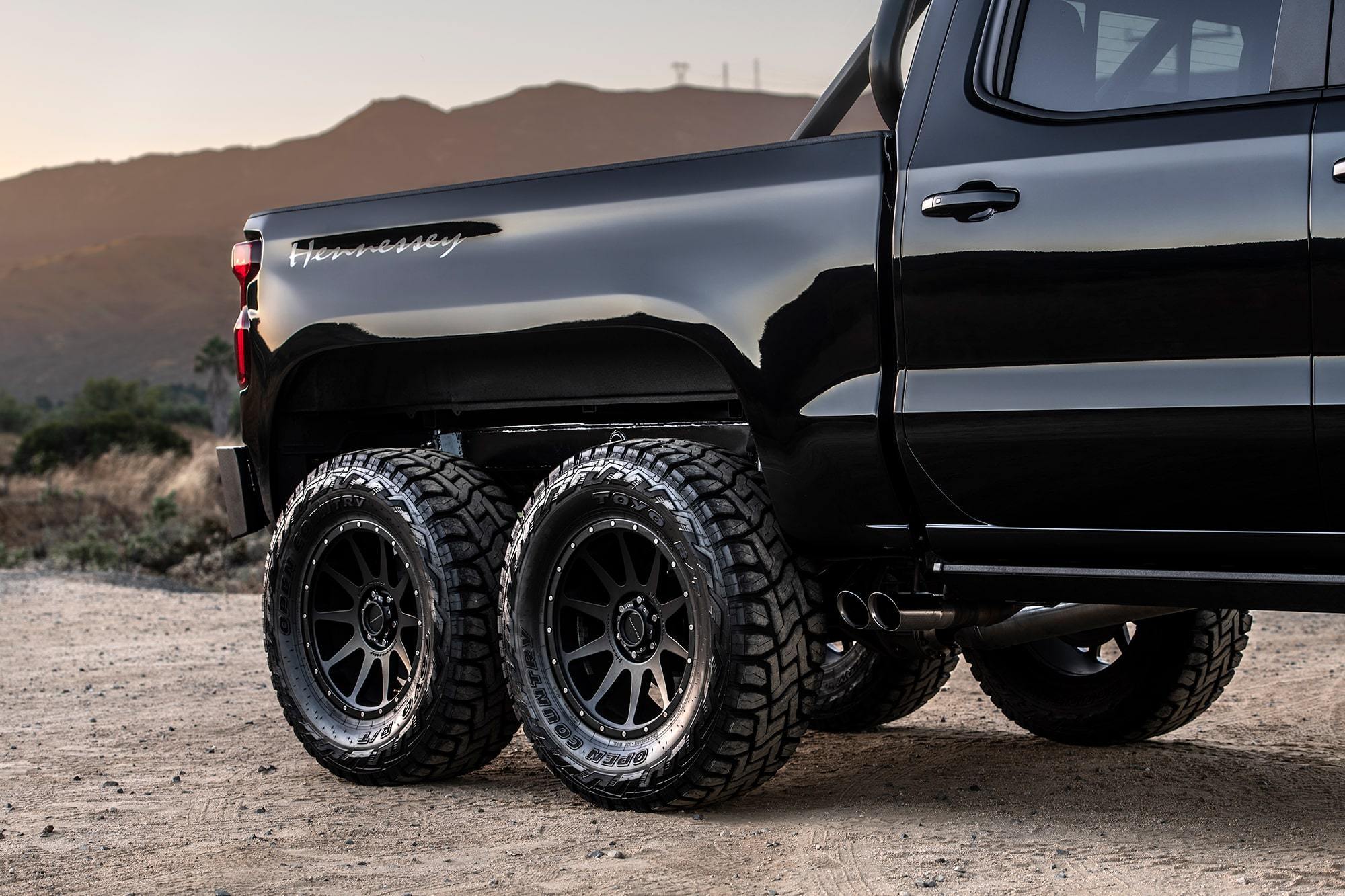 An new roll bar, rear suspension,  6×6-spec bed and eight-inch lift kit are also included in the package. There are also custom bumpers in the front and rear and "Hennessey" embroidery on the interior's seats.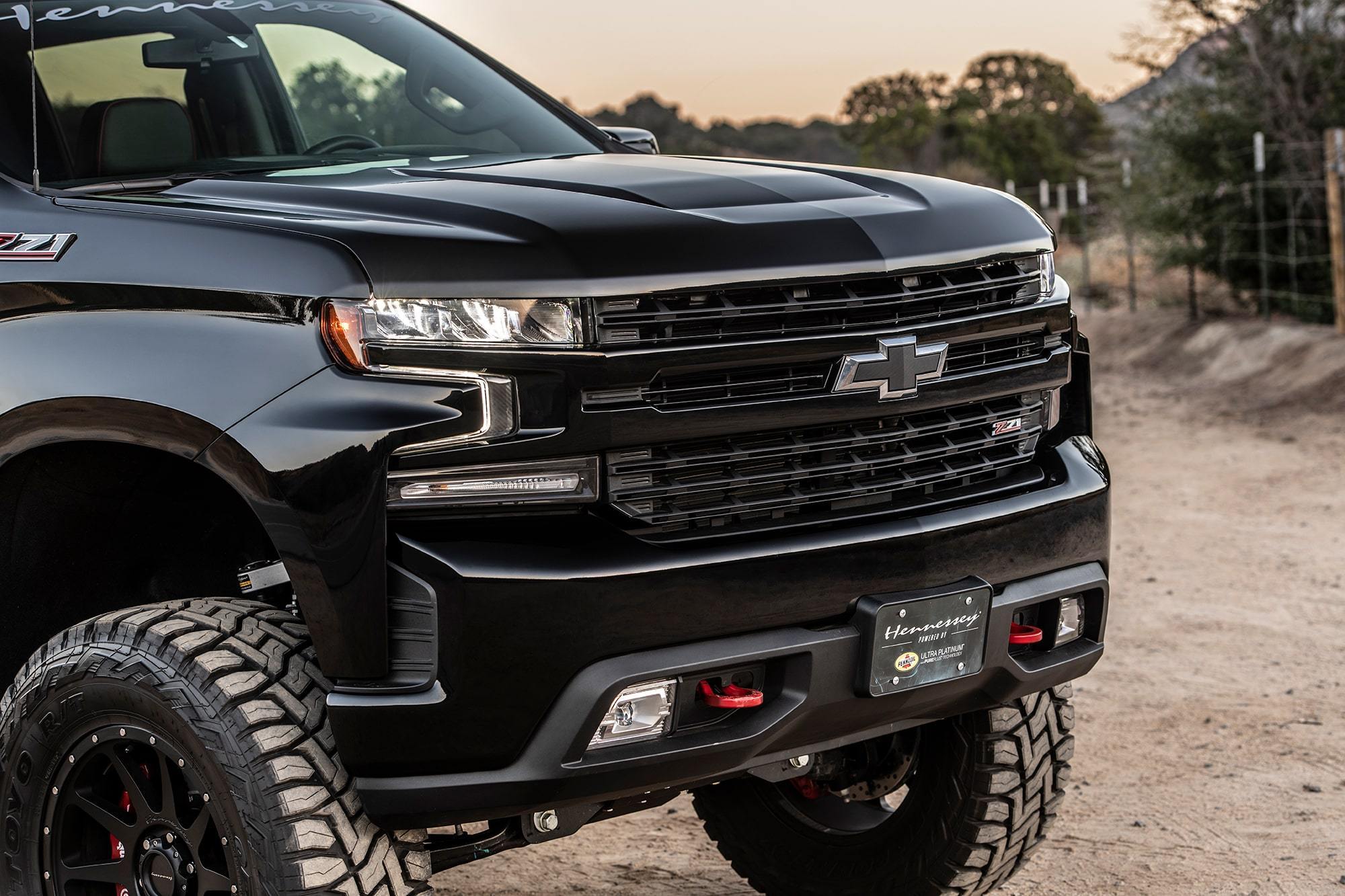 Sadly, the engine isn't equipped with a supercharger, which means it doesn't produce the originally promised 705 horsepower.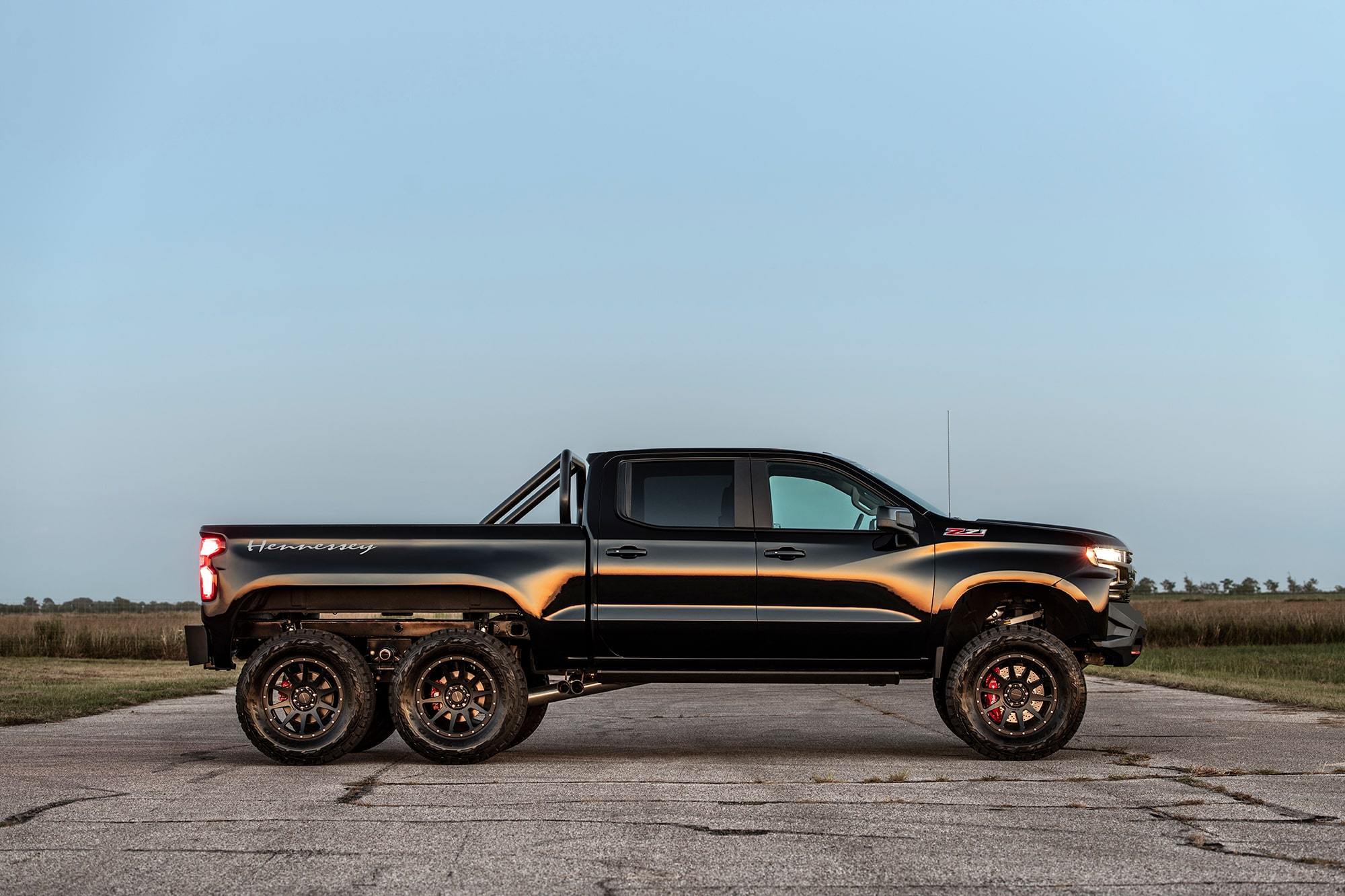 But a cold air intake and stainless steel exhaust does boost the 5.3-liter V8's performance up from 355 to 450 hp, and Hennessey offers a variety of optional upgrades if that's still not enough output, as Uncrate notes.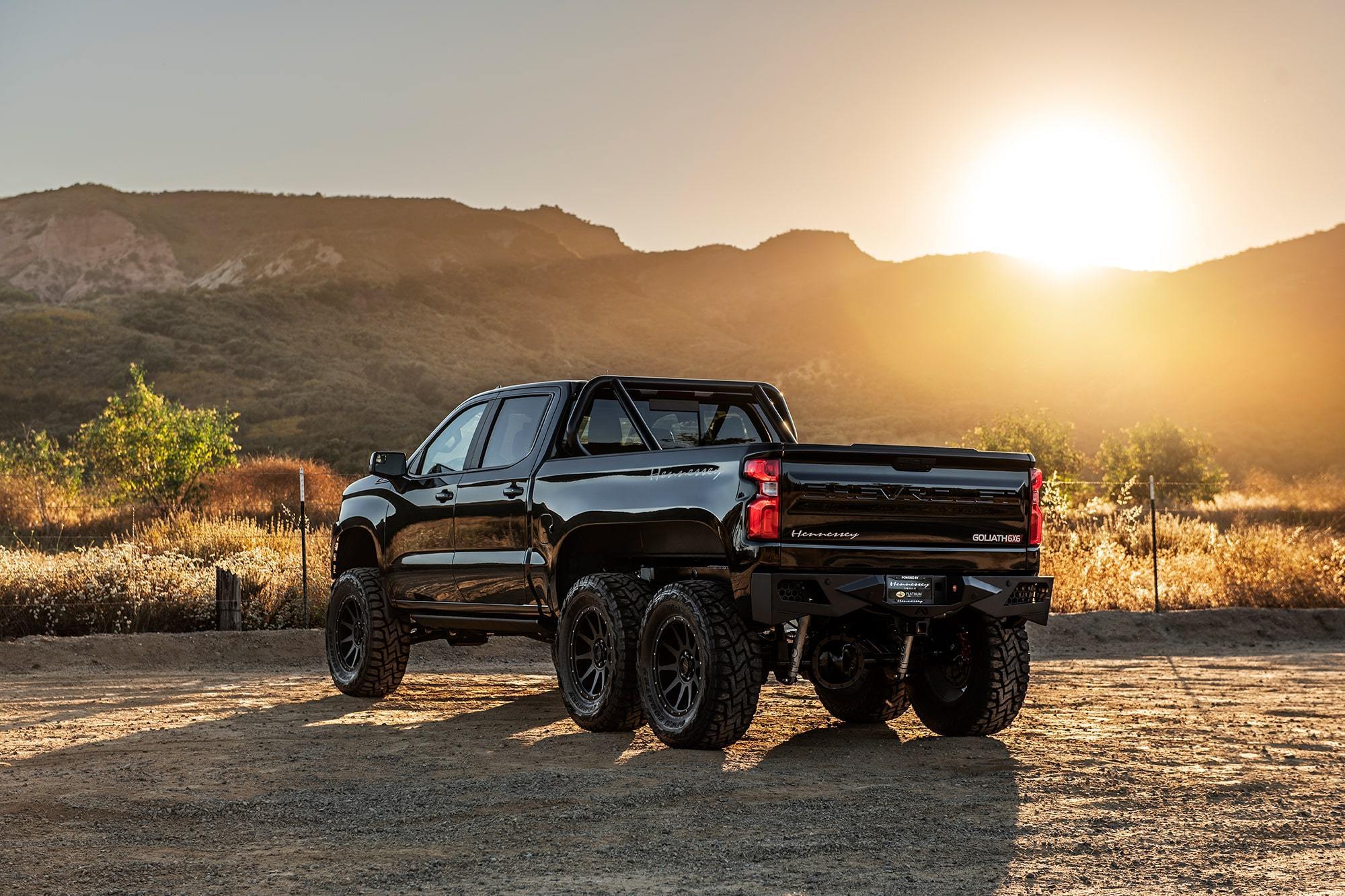 Bob Berard, the same Wisconsin potato farmer who commissioned Hennessey to endow his Rolls-Royce Wraith with 850 freakin' horsepower, secured the first Goliath 6×6. The other 24 will be sold for $375,000 with the company's standard three-year, 36,000 warranty. 
For a badass custom truck that's not quite as expensive, check out Roush Performance's 2019 F-150 Nitemare.