This Electric Motorcycle Concept Is Inspired By the Letter 'Z'
It's the alphabet-inspired e-bike you never knew you needed.
While currently available electric motorcycles like the 2020 Zero SR/S and Harley-Davidson LiveWire are aesthetically similar to gas-fueled counterparts, others like the ready-to-order Newron EV-1 and this bladeless fan-inspired rig are pretty out there. The Z Motorcycle definitely falls into the "out-there" category. 
Conceived by UK-raised, Pasadena-based transportation design student Joseph Robinson, the bike is built around an elongated and reimagined "Z" shape. The alphabet-inspired graphic, which begins near the front headlights and ends at the rear axle, is visible when viewing the bike's side profile.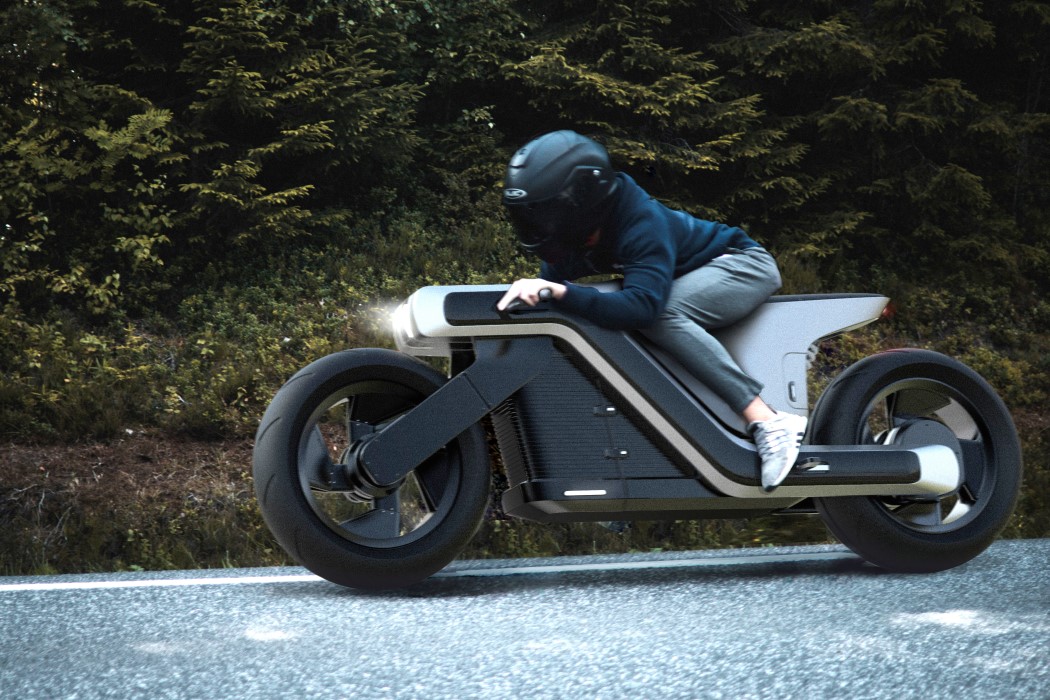 Being a concept, there aren't any confirmed performance specs, but anyone who's familiar with all-electric powertrains knows that they deliver instant horsepower and torque for blistering acceleration.  Robinson says on his website that he wanted to fit an ample battery into a slim package, so he placed an interchangeable 30 kw/h pack directly behind the front fork and telescoping strut. 
Other cool features highlighted in blueprints include foldaway handlebars and foot pegs, which would make the Z Motorcycle easier to stow in tight spaces. The charging and tachometer dashboard lights, as well as the turning indicators, also bare the same "Z" shape found on the side of the bike. 
The Z Motorcycle will probably never reach the road, but that won't stop us from ogling over renderings of it and Robinson's other eye-catching automotive creations. Check out his hybrid "Mazda-9" coupe and "Bently Centanne" shooting brake concepts below: 
https://www.instagram.com/p/B1a7eAzHvXO