The Koenigsegg Naked Carbon Fiber Regera Is a Gorgeous Work of Art
This supercar's ultra-light carbon fiber body has been polished to gleaming perfection.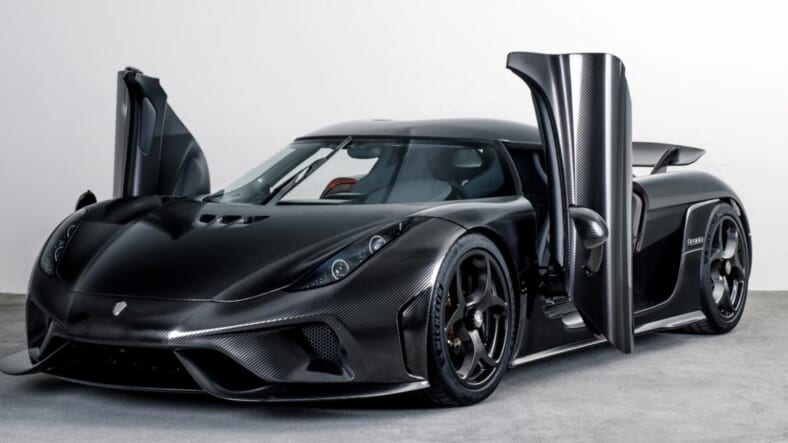 Credit: Koenigsegg
The Regera holds a special place in the hearts of most supercar lovers. Koenigsegg continues to feed that love by diversifying the Regera lineup with special editions and customizations for their high-class, speed-loving clientele. The latest offering may be the most impressive so far, as they completely outfitted the supercar with what Koenigsegg is calling Naked Carbon Fiber.
The Koenigsegg carbon fiber owes its unique look to the exposed weave of the material. The time-consuming process of polishing the lacquer away yields head-turning results, especially when applied to the entirety of a Regera.
Having perfected the Naked process using smaller parts like spoilers and by testing it in all types of weather over the past few years, the NCF Regera is finally going full-body with it. This means that in everything from the exterior panels to the interior components to elements under the hood, the NCF uses more carbon fiber in a single Regera than other cars use in a year's run.
The end result is a limited version of the coveted, high-performance Regera that's actually more durable, stronger, lighter and more resistant to dings and scratches than even typical carbon fiber bodies. Take a real hit, however, and the car's panels will need perfect replacement of the unforgiving naked carbon fiber. Then again, if you're worried about the cost of hitting your car, a Regera is probably not the choice for you.
This unique example of Koenigsegg's stunning supercar has already been delivered to a customer in Switzerland and was sold by Koenigsegg's Swiss dealer, Carage, who will officially open after the Geneva Auto Show show in March 2019.