Land Rover Gets Dark With Blacked-Out Defender
Back in black.
(Land Rover)
After nearly a quarter-century absence, the first Land Rover Defender came back to the U.S. in 2020 via the four-door 110. Shortly after came the shorter, two-door Defender 90. This year, the longest Defender 130's arrival completed the trio's stateside return.
As if to say the entire Defender lineup is now "back (and) in black" in America, Land Rover is marking the occasion with a murdered-out Outbound trim for the new Defender 130.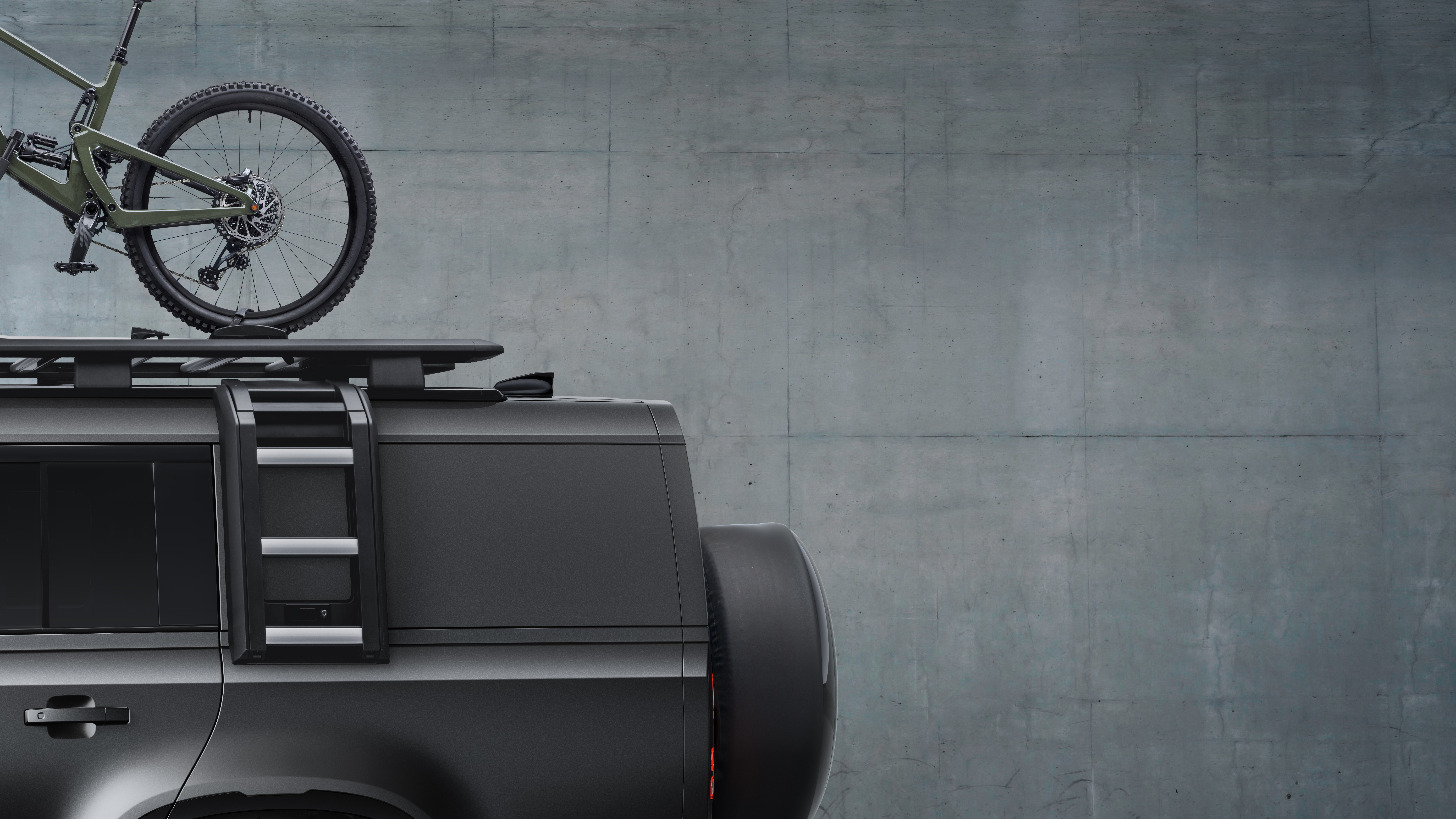 While it shares the same 119-inch chassis as the Defender 110, the standard Defender 130's body is extended by 13.5 inches, pushing the total length to 211 inches from head to tail. The additional length accommodates a usable third row of seating, pushing total occupancy to eight. The 130 is meant to be the most luxurious Defender, complete with creature comforts like heated third-row seating and more refined materials.
The Defender 130 Outbound doubles down hard on luxury and cargo space, so much so that the trim is available exclusively in a five-seat configuration. The interior is finished elegantly in the customer's choice of full Windsor leather or a tougher, high-end "Resist" pleather, plus an Ebony Morzine headliner, a durable Robustec veneer and the Defender's trademark cross-cabin beam in Satin Powder Coat Brush.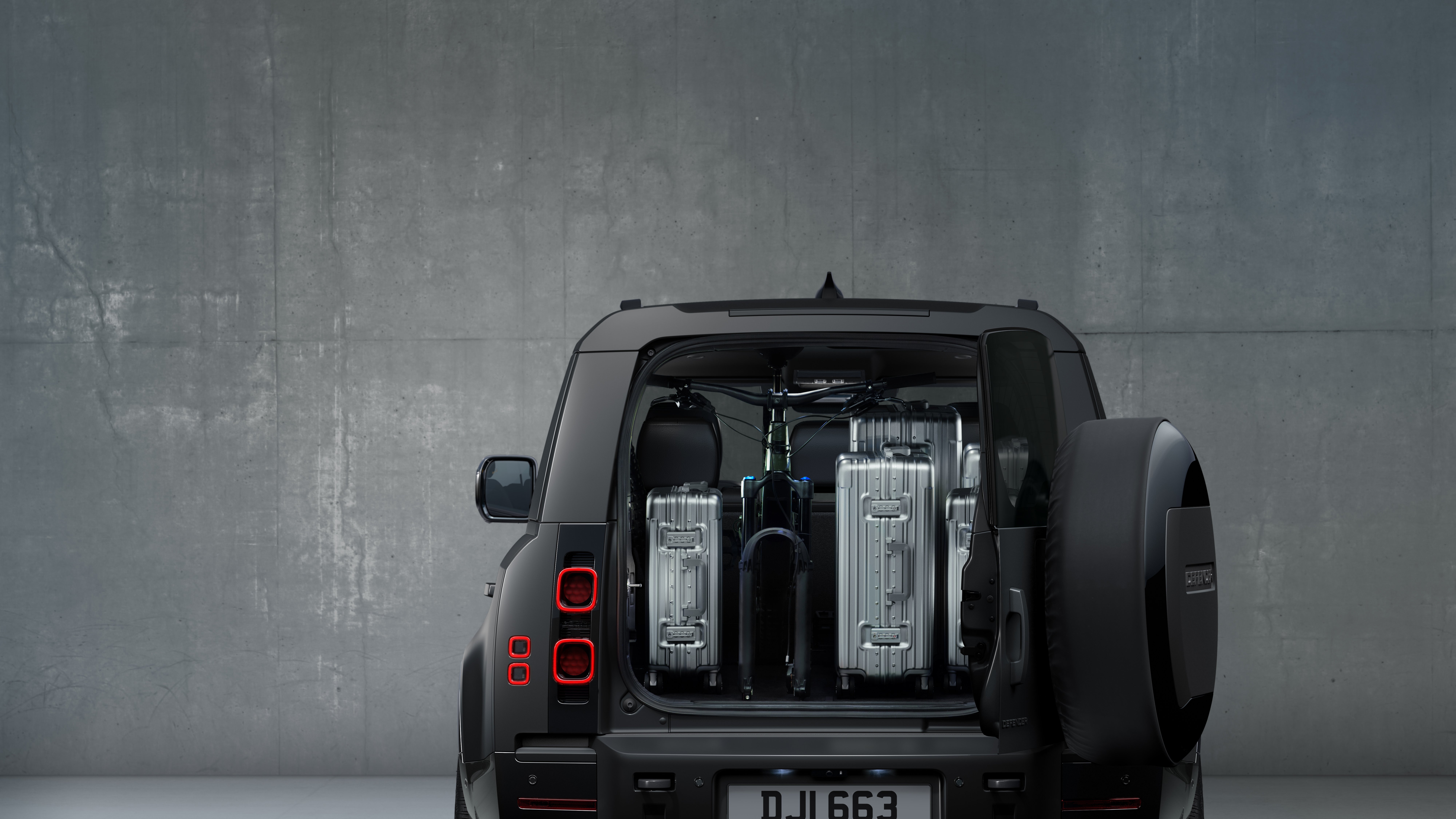 The Outbound offers the most cargo space of any Defender by far. There's nearly 47 cubic-feet with the second row deployed, compared to the 13.7 cubic feet offered by the standard Defender 130 and its third row. When the Defender 130 Outbound's second row is stowed, that cargo space increases to nearly 89 cubic feet.
All that said, Land Rover only really provided a good view of the exterior, and it looks sharp. While not technically all-black, the combination of blacks, grays and dashes of white give the Defender 130 Outbound an almost menacing aesthetic edge that's completed by a Shadow Atlas Matt bumper and gloss-black 22-inch wheels.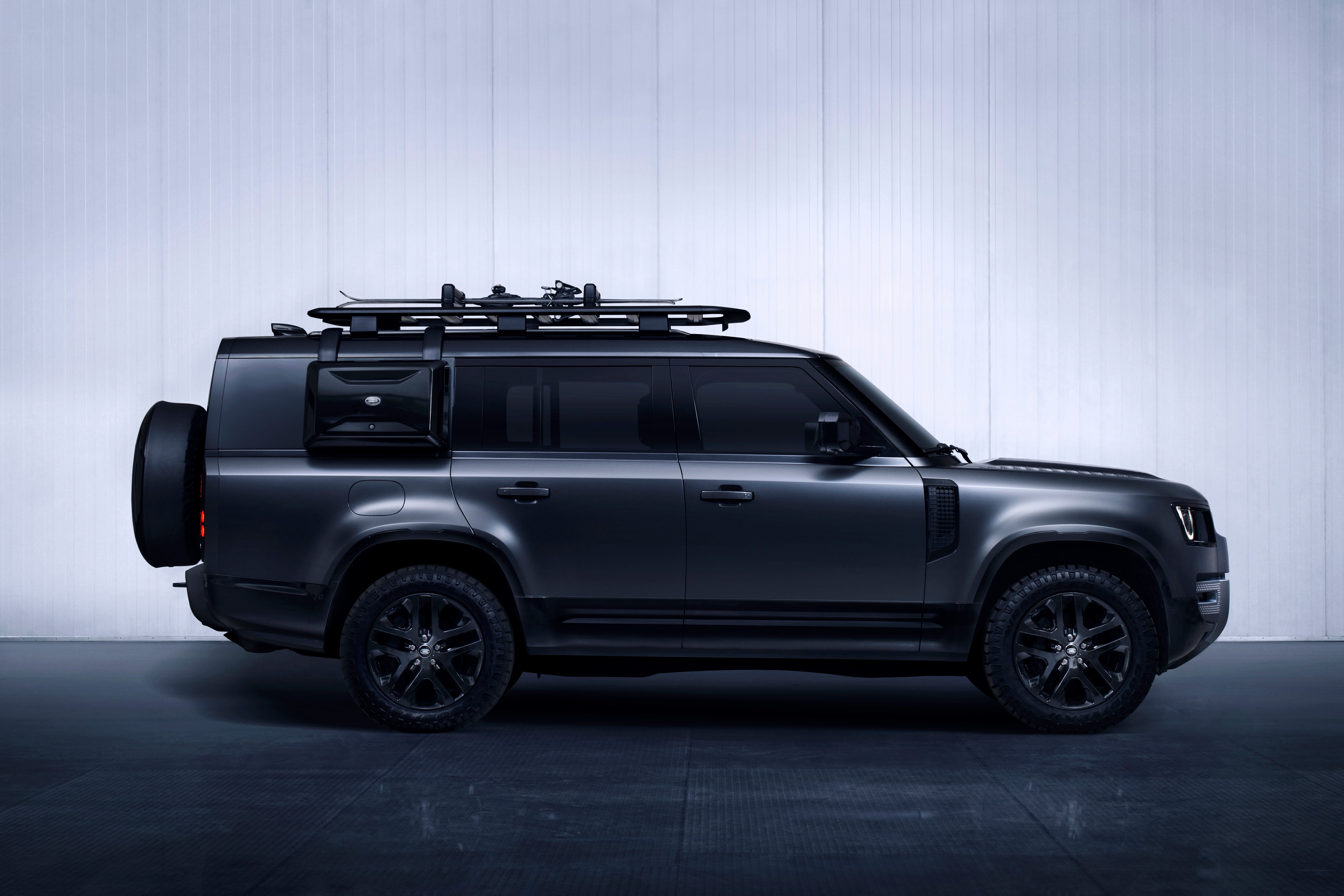 Power comes exclusively from the 395-hp 3.0-liter inline six. While the longer body does decrease departure angle, the Defender 130 Outbound is still a plenty-capable off-road vehicle, with an electronic air suspension featuring up to 17 inches of travel and and 35.5 inches of wading ability.
The Defender 130 Outbound is available to order now starting at $84,500. Get more details on Land Rover's website.