Mercedes-Benz Celebrates Fashion Legend Virgil Abloh With Stylish Project Maybach
This striking all-electric luxobarge is unlike any Mercedes you've ever seen.
Mercedes-Benz's all-electric Project Maybach concept is a tribute to acclaimed fashion designer Virgil Abloh, who shockingly passed away after a private battle with cancer at age 41 on November 28.
By merging streetwear with high fashion, Abloh made an immeasurable impact on the industry as Louis Vuitton's first Black director of menswear, his Off White label's Nike sneaker revamps, and numerous other collaborations.
One of his final collabs was with Mercedes-Benz on this show car. As PBS notes, Abloh believed that a fresh design could come from changing just 3 percent of an original work.
"Streetwear in my mind is linked to Duchamp," Abloh told the New Yorker in 2019. "It's this idea of the readymade. I'm talking Lower East Side, New York. It's like hip-hop. It's sampling. I take James Brown, I chop it up, I make a new song."
However, the Project Maybach is already an entirely original project built from scratch, unlike anything that's ever been conceptualized or produced by the marque.
Abloh worked with Mercedes designer Gorden Wagener to "interpret Mercedes-Maybach's luxury identity with a new design language and pushed the boundaries of function, style, and collaborative creativity."
The wild result is a hulking, nearly 20-foot-long luxobarge that's somehow also an off-roader. There's equipment normally found on hardcore 4x4s, such as a beefy rubber tires, an exterior roll cage, and thick metal skid plates guarding both ends of the undercarriage.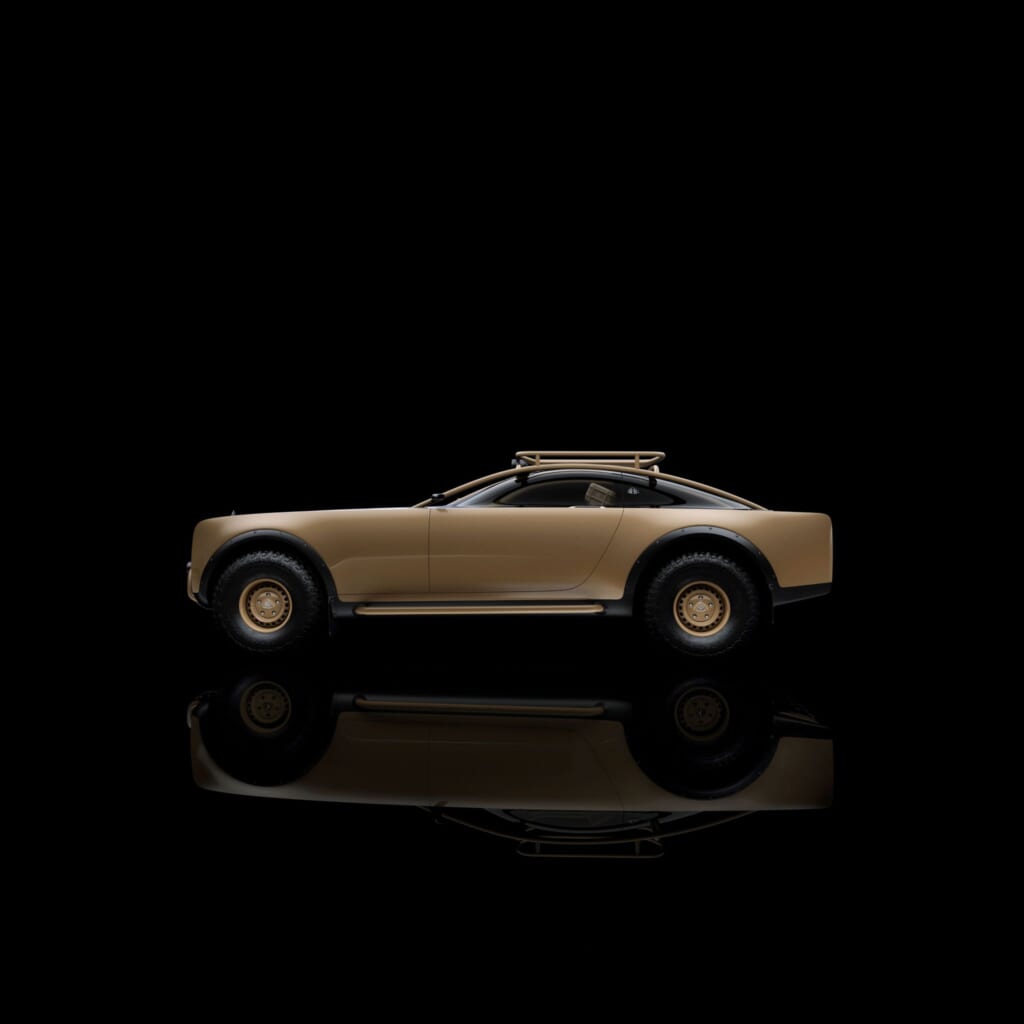 Abloh and Waegner both had sustainability in mind, so the hood is transparent to allow for a solar panel beneath to generate power for additional range.
Car and Driver points out other one-off bits, including circular headlights surrounded by segmented LEDs and a pushbar that's color-matched to the roll cage.
A lone interior shot shows a sparse cockpit clad entirely in beige leather with polished metal dials and pedals, as well as a Maybach-branded emergency tool embedded next to the ribbed driver's seat.
The Mercedes-Benz x Virgil Abloh Project Maybach is currently on display at Miami's Rubbell Museum, with access offered exclusively to students from local design schools.
"While the Project MAYBACH show car was inspired by how one could explore nature within a uniquely luxurious context with Maybach," the automaker said, "the Mercedes-Benz teams thank Virgil Abloh for the inspiration to explore the power of cross-industry dialogue to imagine a better, more inclusive future."