Behold the World's Top 10 Most Expensive New Cars
The highest-priced new car on the planet is valued at nearly $20 million.
Left; Bugatti
Today's supercars boast blistering top speeds, face-melting acceleration and six-figure price tags. But when considering the most opulent and best-performing vehicles ever made, you're talking about exclusive on-off models and absurdly powerful hypercars with multimillion-dollar asks. With a combined total value of more than $70 million, these 10 ultra-extravagant models are the most expensive new road-going machines in the world:  
Aston Martin Valkyrie – $3.2 Million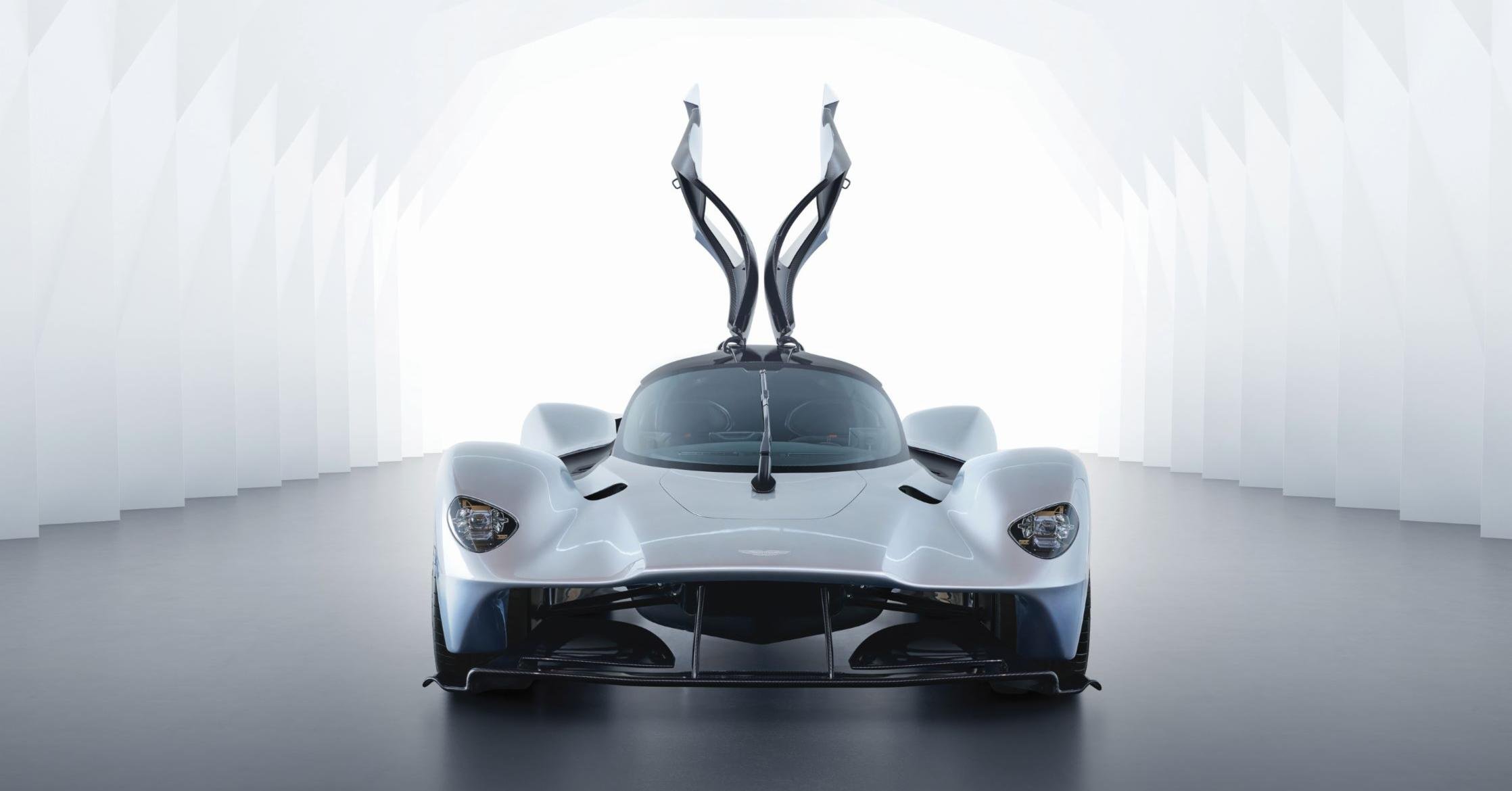 Aston Martin CEO Andy Palmer recently told Maxim that the British performance automaker's forthcoming gull-winged hypercar is designed to compete with the absolute fastest exotics from heavyweights like Ferrari and Lamborghini. With F1-derived tech and a 6.5-liter V12 hybrid powertrain that produces 1,160 hp, the Valkyrie looks more than promising on paper. 
W Motors Lykan Hypersport – $3.4 Million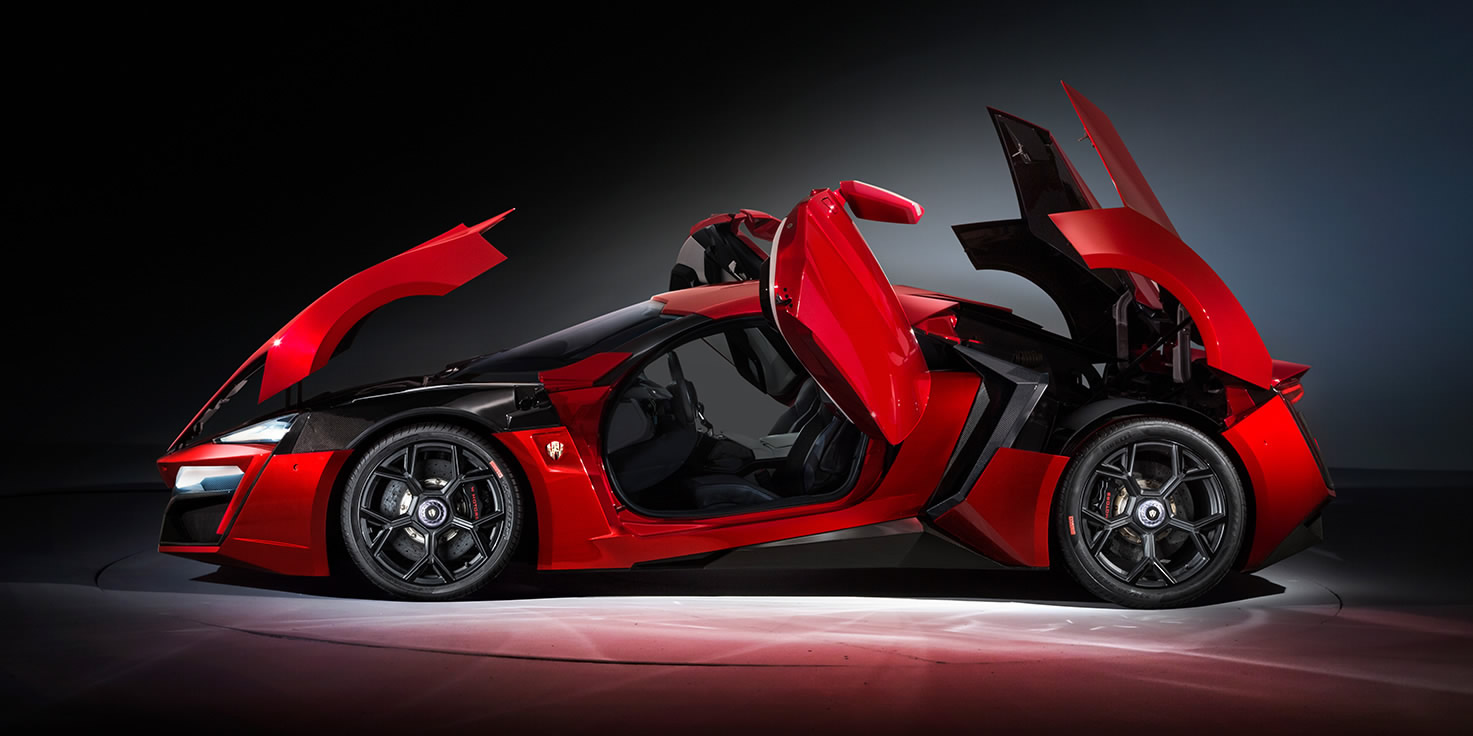 W Motors' Lykan Hypersport incredibly rare—only seven examples were made, according to Road and Track— but the Lebanese-made supercar is still widely known thanks largely the physics-defying stunt it pulled in Furious 7. There's no way that the car could actually jump through glass windows between skyscrapers, but its 780-hp flat-six really is good for a sprint to 60 mph in 2.8 seconds and a top speed of 245 mph. 
Lamborghini Sian – $3.6 Million
Until Lamborghini replaces the outgoing Aventador, the Sian stands as Sant'Agata Bolognese's most powerful vehicle to date. This heavily modified version of Lambo's current flagship produces a total of 819 hp—785 hp from a souped-up 6.5-liter V12 and an additional 34 hp from a low-voltage, low-weight battery and motor incorporated into the seven-speed drivetrain. The result is a whopping 1.2-second advantage over the Aventador SVJ from 43 to 75 mph. 
Bugatti Chiron Super Sport 300+ – $3.9 Million
Shortly after the Bugatti became the first to break the 300-mph barrier with a street-legal prototype in fall of 2019, the French marque announced a limited production run of the model fittingly dubbed the Chiron Super Sport 300+. With the same quad-turbocharged, 8.0-liter W16 engine as the recently announced Centodieci (more on that 'Gatti below), it offers nearly 200 more horses than the "standard" Chiron . Don't expect to match the record-smashing prototype's run, as the hypercar's max speed is electronically limited to  273.4 mph.  
Lamborghini Veneno – $4.5 Million
Lamborghini celebrated 50 years of producing high-performance vehicles with the official unveiling of the 750-hp V12-powered Veneno at the 2013 Geneva Motor Show. Production was limited to just 13 vehicles: four coupes and nine roadsters, all but one of which were offered to a handful of select loyal customers. When Japanese car dealer Reckless Co., Ltd. resold one the open market in 2016, it was priced out at a whopping $11.1 million. Who says cars aren't good investments? 
Koenigsegg CCXR Trevita – $4.8 Million 
Koenigsegg built just two Trevitas in 2009, one of which was scooped up by none other than boxing great Floyd Mayweather in 2015 for nearly $5 million. The exterior's sheen doesn't come from a paint or finish, but a unique manufacturing technique that causes its raw carbon fiber to glisten " like millions of diamonds when the sun hits the car," as the Swedish marque puts it. With 1,018 horsepower, a 2.9-second zero-to-60 mph time, and a top speed of 254 mph, its got the guts to back up those looks.  
Mercedes-Benz Maybach Exelero – $8 Million
With a 700-horsepower twin-turbo V12, the Exelero can hit 62 mph in 4.4 seconds before maxing out at 218 mph, making it one of the least impressive of the pricey rides on this list, at least from a performance perspective. But its one-off status, 2005 debut date and Mercedes-Benz Maybach brand power would no doubt make this one-of-a-kind coupe the pinnacle of nearly any car collection. 
Bugatti Centodieci – $8.9 Million
With a more angular and refined exterior than the Bugatti Veyron, Divo or Chiron, the Centodieci (Italian for 110) balances the design concepts of the iconic 90s-era EB110 supercar with contemporary models, all while producing the absurd performance gearheads have grown to expect from the French marque. A 1,600-horsepower-version of Bugatti's monstrous 8.0-liter W16 engine pushes the Centodieci to 62 mph in just 2.4 seconds. 
Rolls-Royce Sweptail – $13 Million
In 2017, the bespoke Sweptail made headlines as the world's "most expensive new car." In true Rolls-Royce fashion, this fastback two-door tribute to classic cars of the 1920s earns its worth not through speed, but outlandishly luxurious features such as yacht hull-like body work, an uninterrupted glass roof, a handcrafted cabin, and a champagne chiller in the center console that dispenses pours of bubbly from the same vintage as the commissioner's birth year.  
Bugatti La Voiture Noire – $19 Million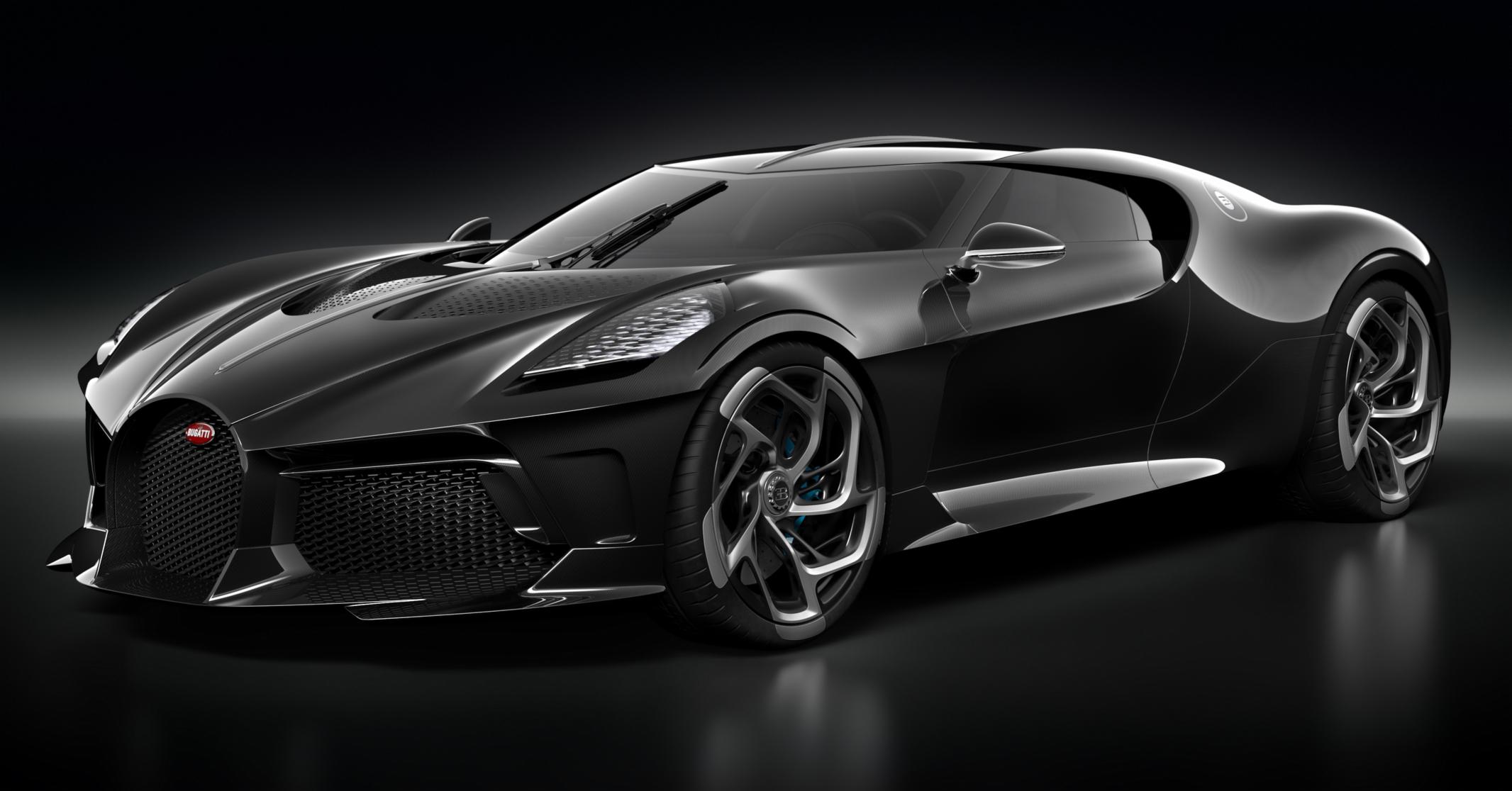 The Sweptail's "most expensive" title was usurped by this murdered-out Bugatti in 2019. "La Voiture Noire"—French for "the black car"—is a one-off hypercar created to commemorate the 110th anniversary of the marque's founding while paying homage to company founder Jean Bugatti's Type 57 SC Atlantic. Putting those 1,500 horses aside, this thing arguably one of the most gorgeous cars ever made.