Harley-Davidson Unveils Barrage of New Bikes, Including Sleek Electric Model
Is this heresy?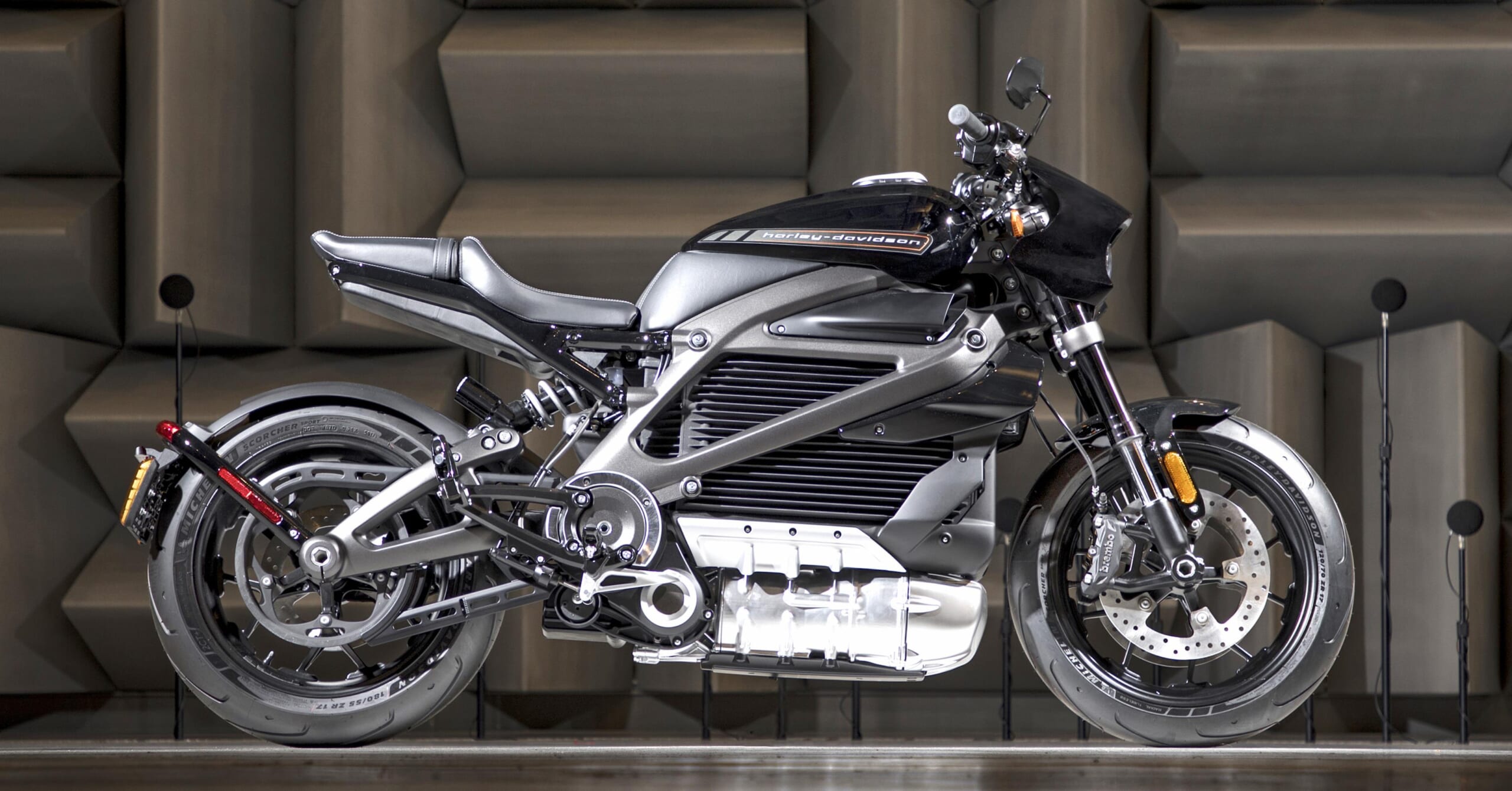 Harley-Davidson Motor Co.
Harley-Davidson has fired its rockets in a bid to achieve escape velocity, announcing a slew of future models meant to let the 115 year-old company escape the gravity of its past and blast into a financially viable future.
The Rich Urban Bikers who drove Harley profits to new heights in recent decades are slowing their purchases of the company's signature heavyweight cruiser models, with their strong links to biker iconography of the '50s through the '70s.
In response, Harley is developing new models for markets where it should have already been anyway. The streetfighter muscle bike is a segment that Harley created with the original Sportster, before that model became trapped by nostalgia as a perpetual vintage bike. Now, Harley plans a true Streetfighter that can contend with bikes like the Ducati Monster and Triumph Speed Triple, along with the Yamaha V-Max.
And European customers especially like the dirt-pretender adventure bike class of motorcycles, so Harley will take on the BMW R1200 GS, Triumph Tiger and Ducati Multistrada with an adventure model of its own that it calls the Pan America 1250.
Harley is also going not-very-far out on a limb with a custom cruiser version of the all-new chassis that will underpin all of the new models, using a new engine that will come in a range of displacements between 500cc and 1250cc. The Pan America 1250 and Streetfighter 975 will launch in 2020, followed by the Custom 1250 in 2021. They'll be followed by other variants and displacements through 2022.
Harley's long-awaited electric model, the LiveWire, is also on its way, arriving in dealers next year. The LiveWire prototype was well received by those riders who got a chance to test the bike during Harley's program for public feedback, so the production model promises to be an interesting step into the electrified future for tradition-bound Harley.
The market for high-exhaust-pipe, knobby-tire scrambler models is red hot, and Ducati, Triumph and BMW are all doing well with their interpretations of this theme, so the absence of a scrambler from this announcement is puzzling. Maybe it will emerge as one of the variants that is scheduled by 2022, but that market is hot now, so it would seem to make more sense than adding another custom cruiser to a showroom that is already full of them.
Harley does have plans in 2022 for entry-level electric models that will provide a variety of options to urban riders looking for something that is both affordable and a step up from electric bikes and scooters.
"Alongside our existing loyal riders, we will lead the next revolution of two-wheeled freedom to inspire future riders who have yet to even think about the thrill of riding,"said Matt Levatich, president and chief executive officer, Harley-Davidson, Inc.
Harley has tried to escape its "heritage" trap before, with the purchase of the Buell sportbike company and with the introduction of the four-cylinder V-Rod line. Harley closed Buell and the V-Rod models have been slow sellers.