Paul Walker's Toyota Supra From 'The Fast and the Furious' Headed to Auction
Dom and Brian famously smoked a Ferrari on-screen in this very car.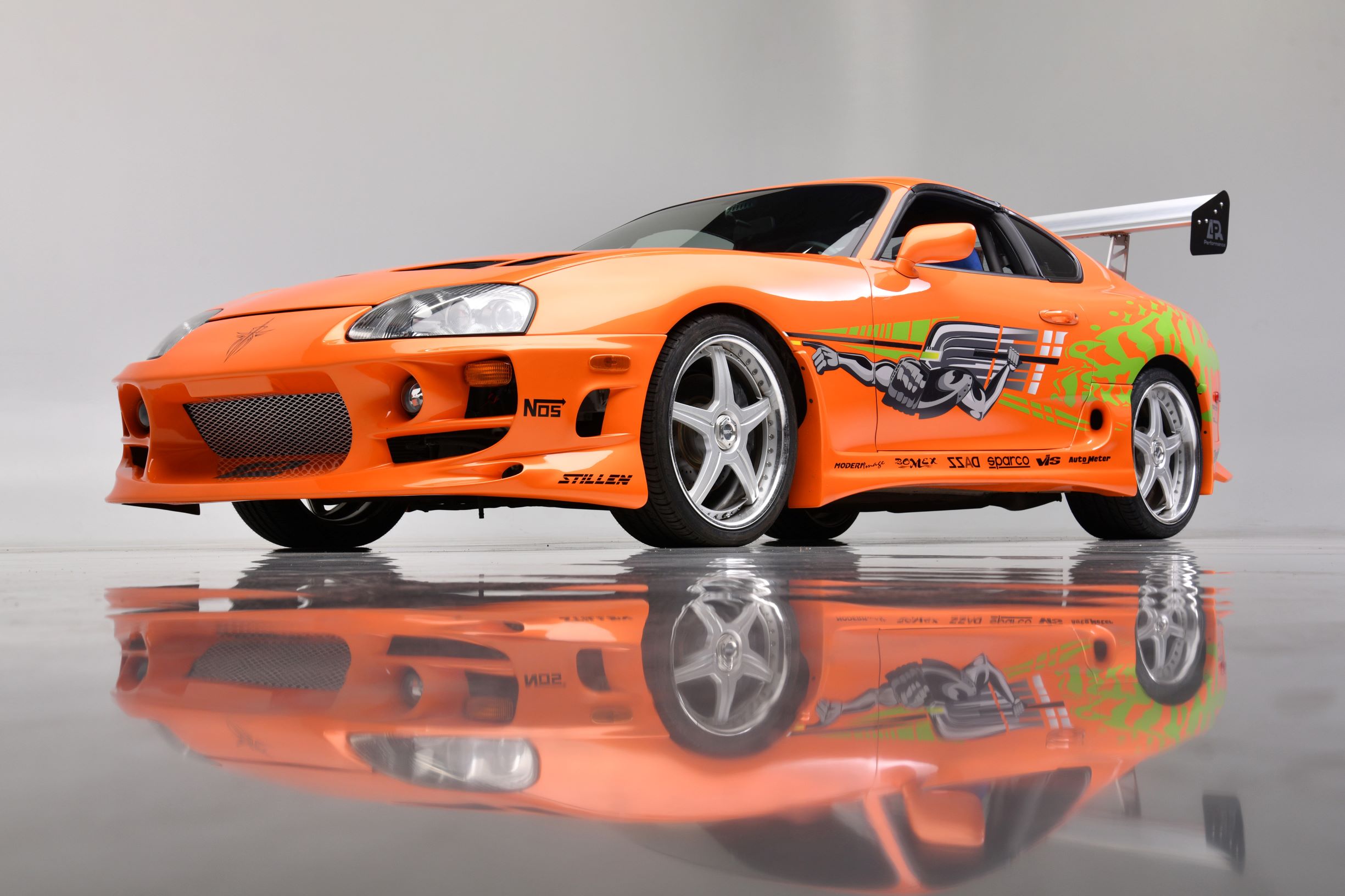 A number of rad rides from Paul Walker's personal car collection have cropped lately, from his one-of-two "Ferrari's Ass Is Mine" Shelby Cobra to this '69 Ford Mustang Boss 429. 
But the on-screen customs he helmed as drag-racing undercover cop Brian O'Conner are harder to come by, making this 1994 Toyota Supra a hot-ticket item at Barret-Jackson's upcoming Las Vegas Auction. 
According to Robb Report, the classic Japanese sports car is featured prominently in a fan-favorite scene from the original Fast and the Furious. 
Walker's O'Conner and Vin Diesel's Dom Toretto are out for a spin when they line up alongside a pompous Ferrari driver at a stoplight. A wheel-spinning street sprint set to quintessential early-2000s nu-metal ensues, ending in dominance for the lead characters. 
Eddie Paul of El Segunda, California's The Shark Shop was responsible for Supra's build and second modification for a reprisal in 2 Fast 2 Furious, where it briefly appears as "Slap Jack's Supra."
Donning a Lamborghini Diablo Candy Orange pearl paint and a Troy Lee-designed "Nuclear Gladiator" decal, the Supra features a Bomex front spoiler and side skirts, a Toyota Racing Development-style hood, and an aftermarket aluminum biplane rear wing.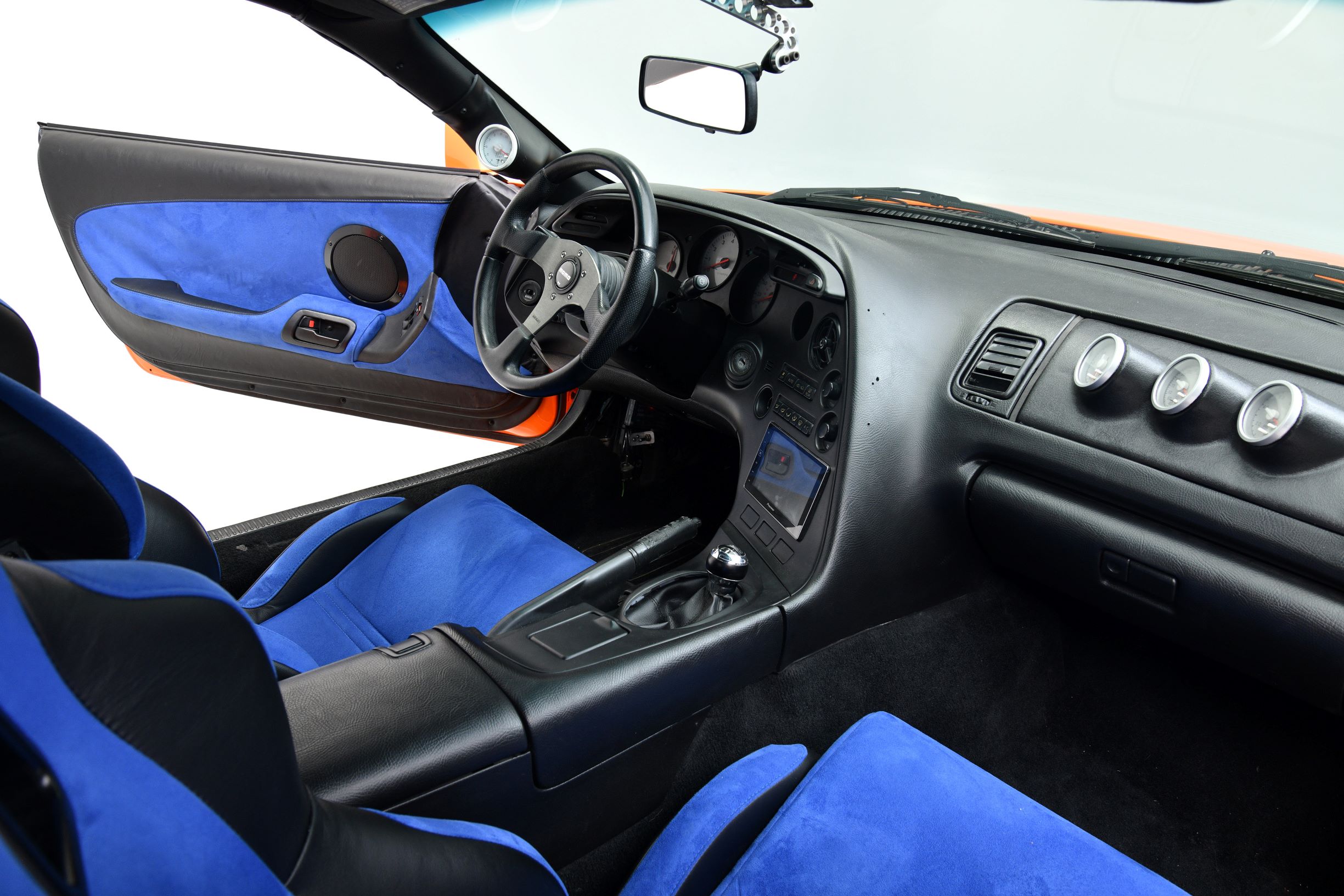 It rides on 19-inch Dazz Motorsport Racing rims, but beneath the neon shell is a stock turbocharged 3.0-liter in-line six paired with a four-speed automatic transmission. 
Barrett-Jackson didn't list a price, but Robb Report expects the Fast and Furious movie car to fetch north of $185,000 when it hits the auction block in June. Click here to learn more.