Porsche Finally Picks a Name for Their Tesla-Fighting, Sub-$100K Electric Car
The 600-hp beast's name fittingly refers to a "lively young horse."
Europe's established prestige carmakers are moving inexorably into the electric vehicle territory staked out by Tesla, and in preparation for the arrival of its upcoming battery EV sedan, Porsche has announced the planned name for the production version of the Mission E concept car: Taycan. 
'Taykan' can be roughly translated as "lively young horse," in reference to the horse seen on Porsche's badge. They may want to coin a shorthand for the crest's image in the way that 'Il Cavillino Rampante' refers to the raging stallion on Ferrari's shield.
The Taykan will boast a horsepower rating of more than 600 horsepower when it arrives, accelerating the four-door hatchback to 60 mph in less than 3.5 seconds and to 124 mph (200 kph) in less than 12.0 seconds.
As a performance brand, Porsche is engineering the Taykan to withstand multiple launches with undiminished performance, while delivering a predicted driving range of more than 300 miles.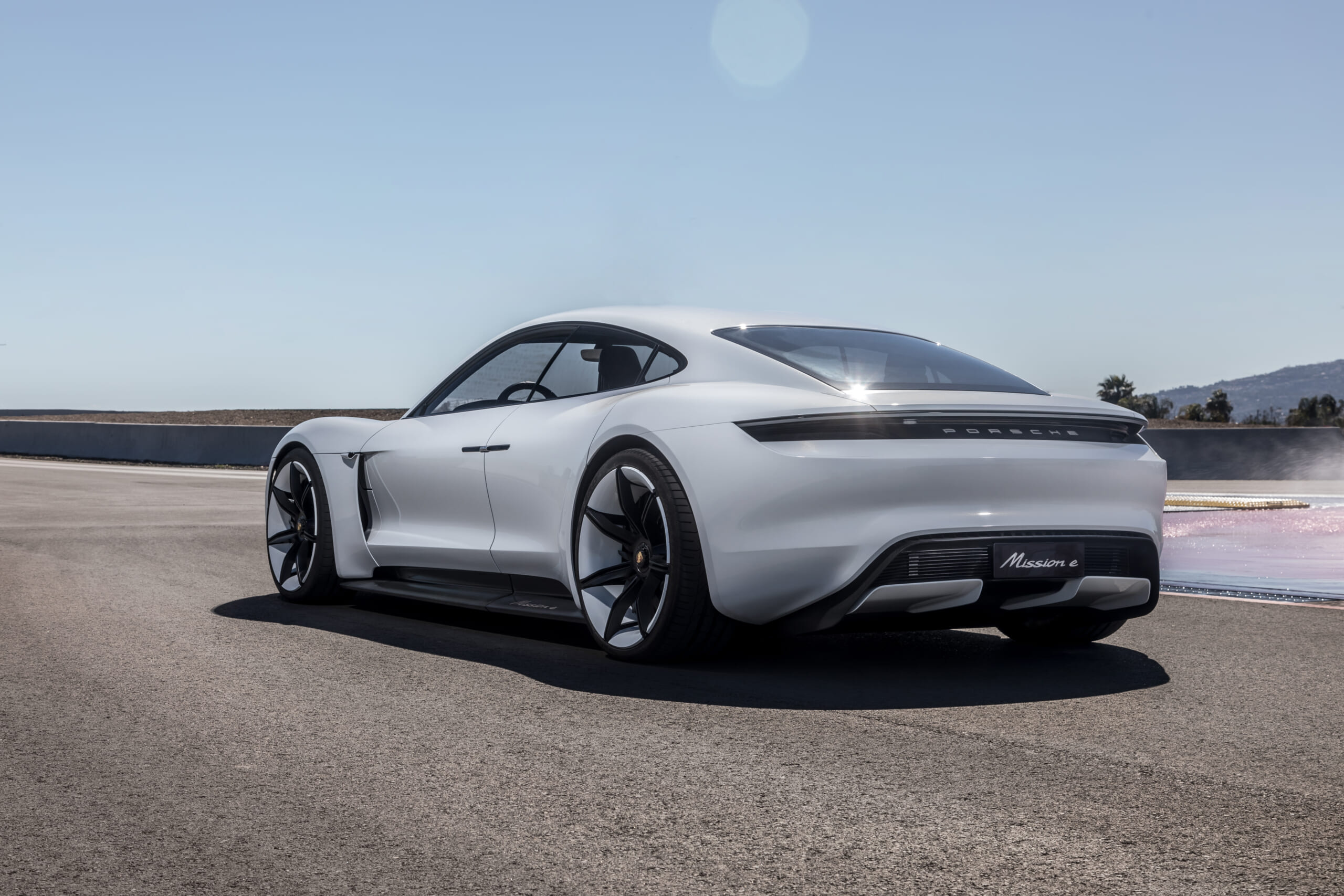 Porsche is literally doubling down on EVs, boosting its planned investment in electric technology from 3 billion Euros to 6 billion Euros by 2022.
Meanwhile, the company still remembers its roots, with the announcement of the new Porsche 911 Speedster, a stripped-down roadster in the spirit of the early Porsche 356 'Number 1' Roadster of 1948.
The concept differs from a 911 Cabriolet in that its windshield is shortened and there is a hard cover over the rear seat area, making the Speedster a two-seater.