This Custom 1970 Dodge Challenger Has 2,500 Horsepower Under the Hood
Absolute insanity.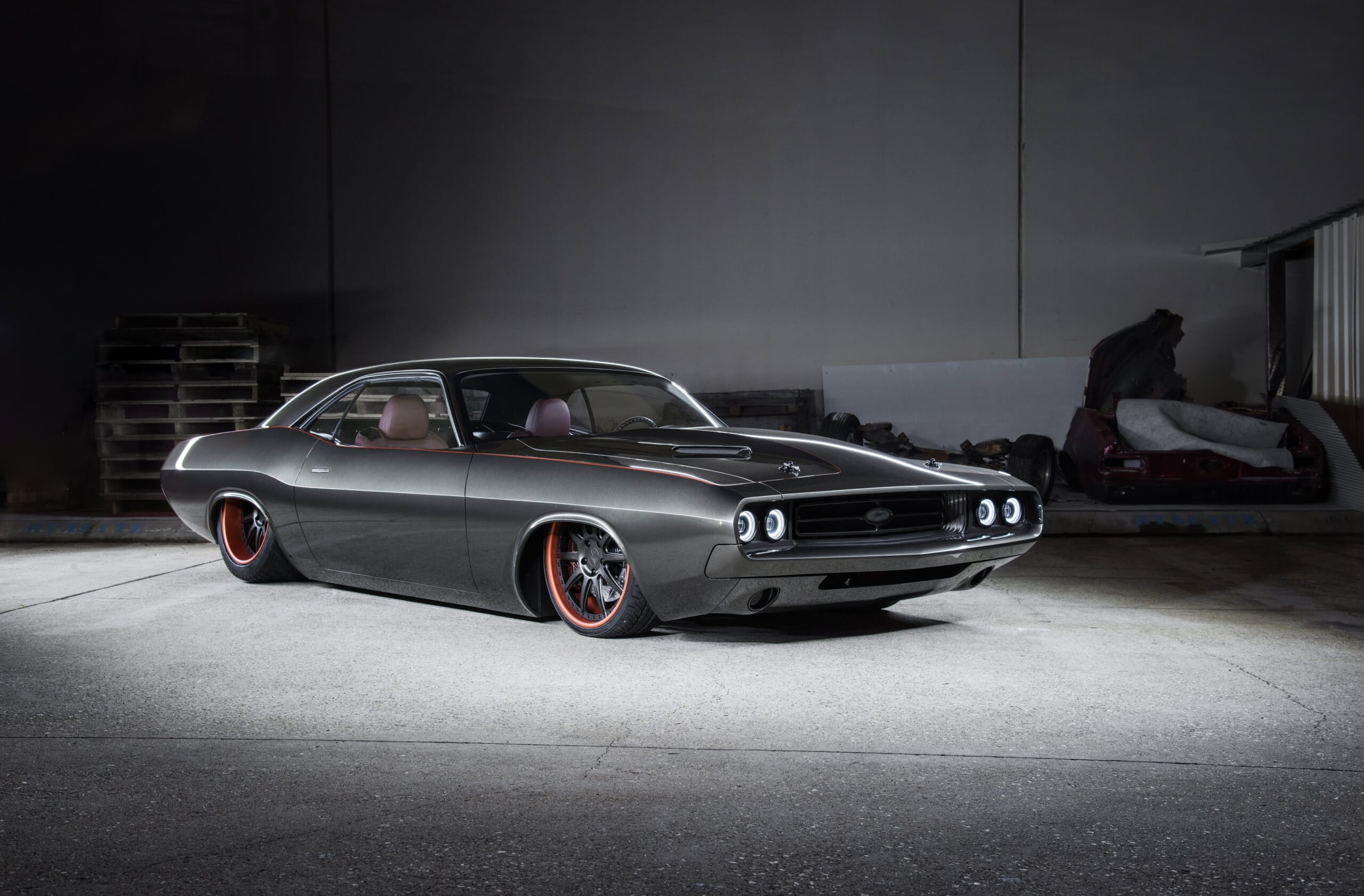 An Australian automotive designer has endowed a 1970 Dodge Challenger with more horsepower than the Bugatti Chiron and Lamborghini Aventador combined. 
Robert Zahabi, owner of Rides by Kam, restomodded the iconic muscle car into a face-melting monster rightfully dubbed "Havoc" by installing an all-aluminum 9.4-liter, big-block HEMI V8 with upgraded, bores, valves and heads under the hood. Thanks to additional aspiration from an F3R ProCharger supercharger, the engine cranks out a truly insane 2,500 horses on the dyno.  
Zahabi didn't get fancy with a dual-clutch transmission and a double-digit gearbox, opting instead to go with a T-56 six-speed manual, which has been used on other high-powered vehicles like 90s-era Dodge Vipers and Chevrolet Camaros. 
Other mechanical upgrades include a Roadster Shop Fast Track chassis and an independent rear suspension. The bumpers have also been narrowed and tucked in for a more menacing stance, while custom taillights hark to the stock Challenger. Everything rides on 20-inch American Legend rims wrapped in rubber that measure eight inches wide in the front and a whopping 15 inches wide in back.
Inside are custom bucket seats, door mats and accents that are all clad in brown diamond-stitched leather, which complement the other steel- and black-painted surfaces. According to Dakota Digital, the South Dakota-based company that provided the cockpit's red-backlit instrument cluster, Zahabi custom-built the dash with a twin-hump design as a nod to vintage sports cars. The center console, however, features a modern flush-mounted iPad behind an adjustable skeletonized shifter from Ringbrothers.  
There's no word on whether Zahabi will sell his creation—or for how much. Feel free to reach out and ask via Rides by Kam's website, and in the meantime, take a closer look at the Havoc in the video above.