This Electric Supercar Runs on Methanol and Has 'Unlimited' Range
The 800-horsepower German EV could be the future of electric vehicles.
Roland Gumpert
A methanol-powered electric supercar that has an unlimited range might sound absolutely insane, but Roland Gumpert says differently. 
The German engineer, who founded Apollo Automobile, is aiming to revolutionize the EV with the Nathalie. 
Many of the futuristic coupe's impressive specs are similar: four electric motors feed each wheel to produce a total output of 600 kW (just over 800 horsepower) and send the Nathalie to 60 mph in a blistering 2.5 seconds before it maxes out at 186 mph. 
What's totally unfamiliar is its methanol power source. Instead of relying on a stationary electrical outlet to charge the battery, the Nathalie uses a methanol fuel cell to juice up on the fly. 
Here's how it works: a reaction between methanol and oxygen produces carbon dioxide and water, releasing energy in the form of electrons within the fuel cell. 
Motor 1 has further details: 
In principle, you pour pure alcohol into the tank. This is heated to 300-400 degrees Celsius (572-752 degrees Fahrenheit).

Carbon dioxide is emitted, and what remains is hydrogen, which is passed through the fuel cell to generate electricity.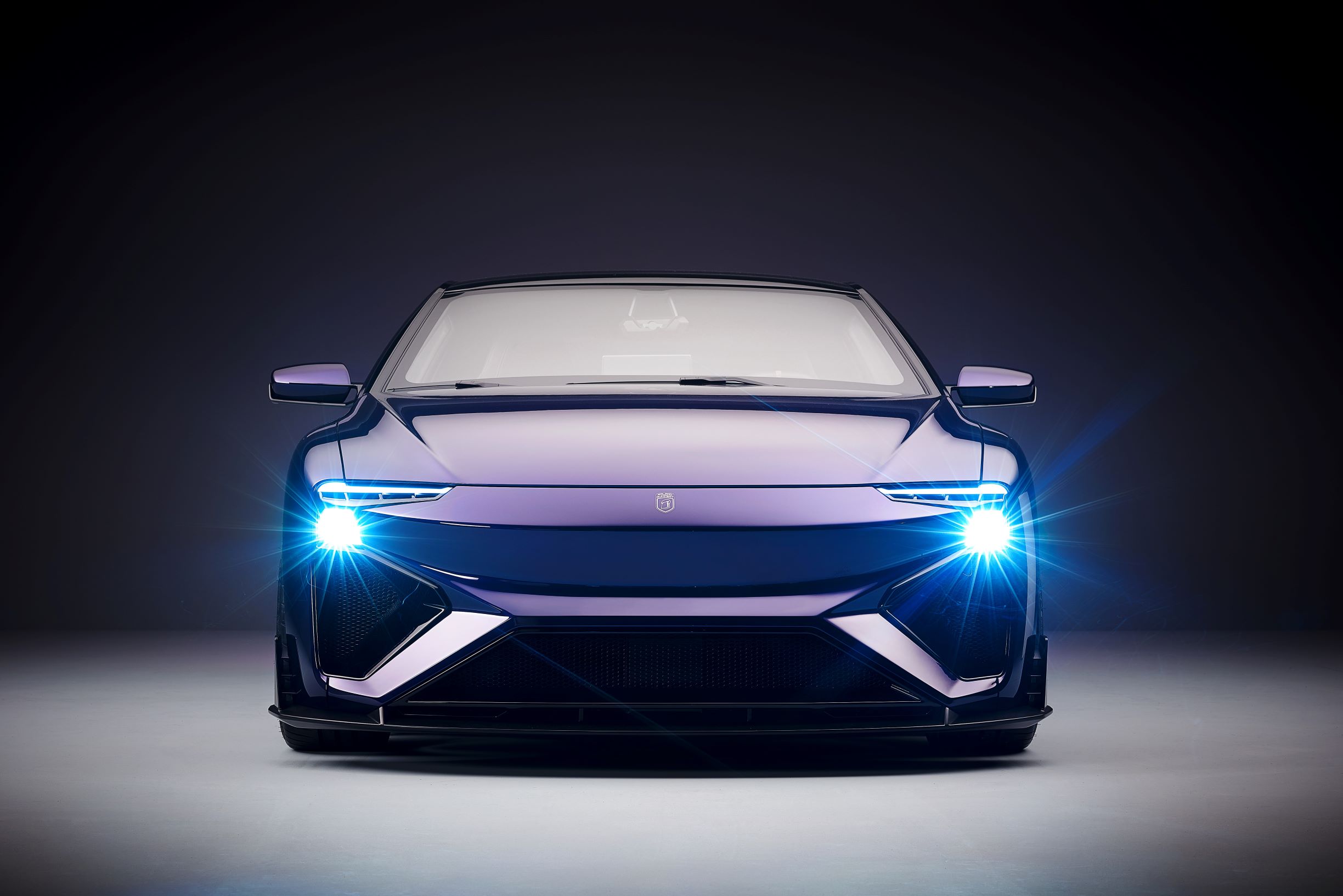 Gumpert says this gives the Nathalie an "unlimited range and makes it a "2Way electric car," which sounds like a clever way of saying "hybrid."
But the company also claims that the system is superior to gas-powered hybrid powertrains from an environmental standpoint, as the electro-chemical reaction only emits water, carbon dioxide and a negligible amount nitrogen oxide. 
What's more, the methanol tank can be topped off in just five minutes.
The Nathalie's other design features come from Gumpert's rich experience in the world of motorsport, including the type of chrome molybdenum steel tubular chassis used on race cars, a roll cage, lightweight carbon fiber exterior and regenerative brakes. Watch it run around the Nurburgring above. 
The Roland Gumpert Nathalie is currently in the prototype stage—register on their website for details regarding price.