This Electric Motorcycle Comes With a Damascus Steel Knife, Carbon Fiber Helmet and Bespoke Riding Suit
The upscale e-bike package has everything you need to rule the road.
Four Belgian brands have joined forces to create a modern bike package that's as speedy as it is stylish. 
At two-wheeled core of the electrifying collab is a Sarolea Manx7 e-superbike that the storied motorcycle manufacturer converted into a sleek streetfighter called the N60 MM.01.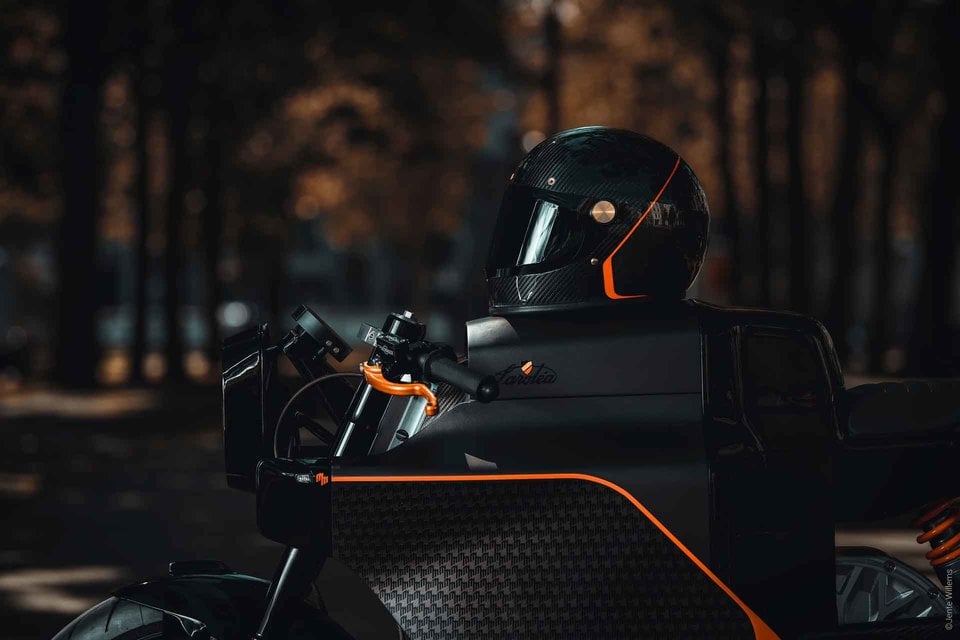 Thanks to a lightweight body that boasts a carbon fiber chassis and fairings, titanium fasteners, and forged aluminum OZ Gass-R wheels, the EV's air-cooled, 163-horsepower electric motor and single-speed transmission are good for 62 mph in under three seconds, according to Hi Consumption.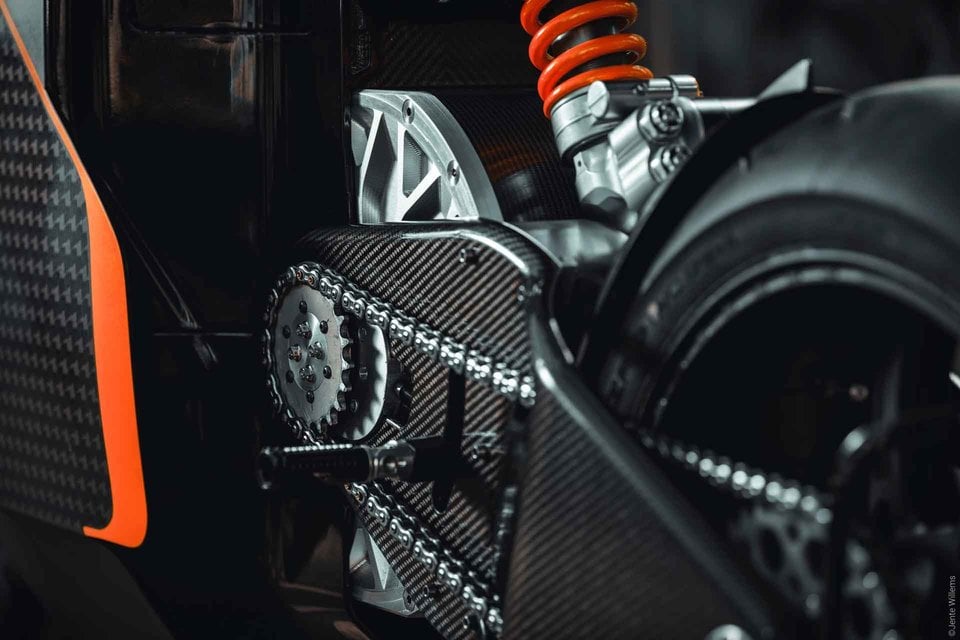 With regard to range, the N60 on par with some of the most impressive e-bikes we've seen: Riders can cruise for 205 miles before pulling over to get an 80-percent charge in just 20 minutes. 
The rest of the includes collection includes a Cafe Costume slim-cut tailored biker suit, a Hedon "Carbon Heroine" racing helmet, and a Studio Blade commemorative Damascus steel knife—everything you need to rule the road. 
Only 20 N60 packages will be produced, so contact Sarolea now if you just have to have it.