This BMW Cafe Racer is a Killer Custom Stunner
Featuring a Porsche 911-inspired, powder-coated paint job.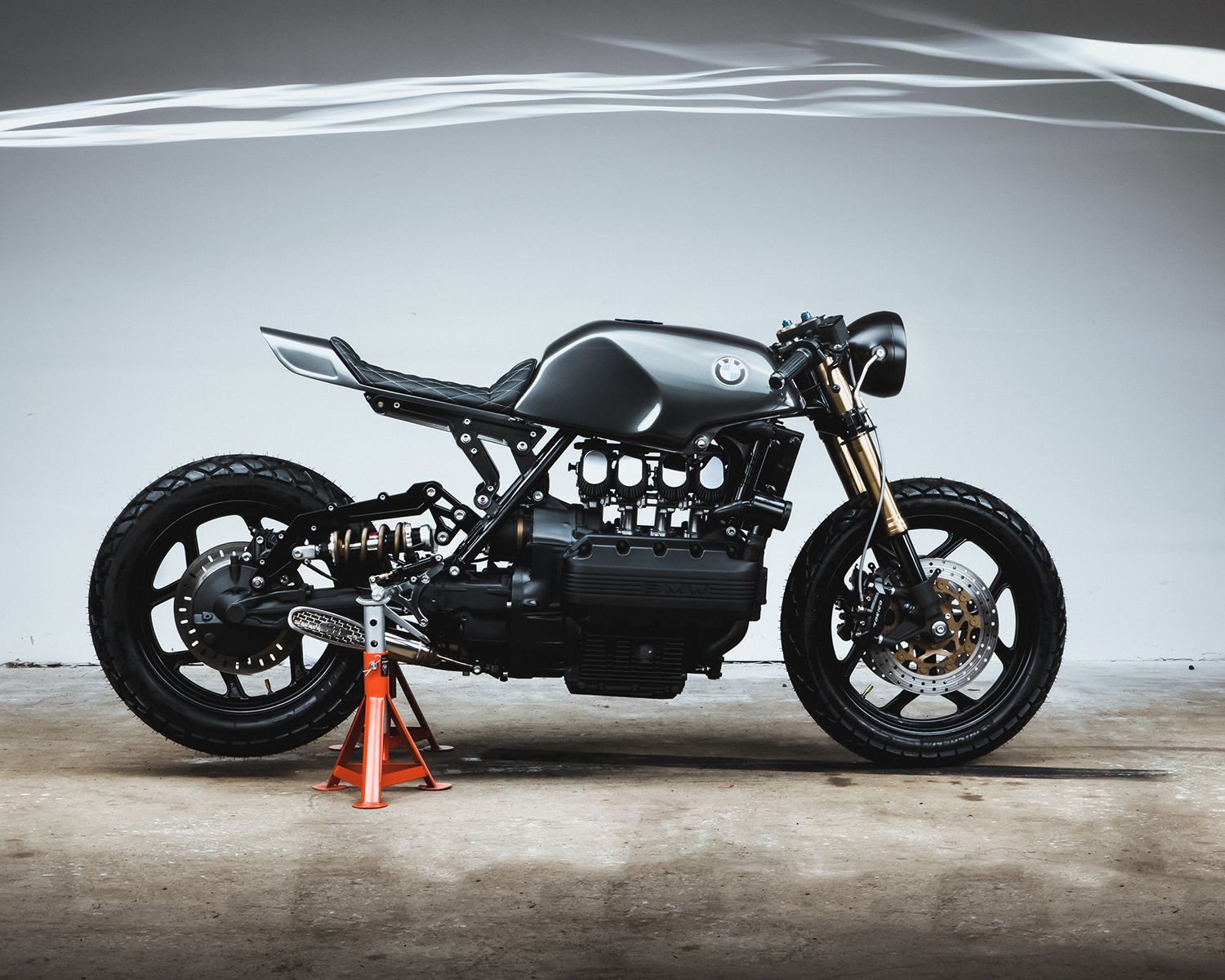 The latest custom bike from the UK's Spitfire Speed Shop is actually a BMW K100, but not much is left to identify it as an '80s/early-'90s-era sport tourer outside of the Beemer badge. 
The so-called "Projekt K"—the "K" stands for Kaiser, German word for Emperor—was initially slated to make a hard launch at the now-canceled 2020 BikeShed show at Tobacco Dock following a successful soft launch at the outfit's 2019 show at London Morgan, Kensington. 
Few other details were listed on Spitfire Speed Shop's website, but DriveMag's Riders dug up more on how the K100 was Frankensteined into a stunning cafe racer. 
All main components were removed and a modern front fork from a Suzuki GSX-R1000, a YSS adjustable shock, a pushrod-esque suspension, and Tokico twin disc brakes were all transplanted to improve handling and performance. 
While the original tank was fully restored, a new subframe and custom tail give the Projekt K a leaner appearance. Its glistening sheen comes courtesy of a a diamond-stitched seat and a powder-coated paint coat that's intended to recall a Porsche 911 finish. 
The mechanical mods are less drastic. BMW's longitudinal 987cc inline-four and five-speed transmission remain, but upgrades include Keihin side-draft carbs with bespoke intake manifolds, a Domino throttle body, chrome filters and a chopped-off exhaust pipe. No performance specs were provided, but Riders predicts that the output is likely still rated at 84 horsepower.  
The Projekt K is a one-off, but if you've got a classic donor bike and some cash to throw at Spitfire Speed Shop, feel free to reach out here about commissioning a similar build.