The 'Tesla Roadster Safari' is Designed To Survive An Apocalypse
"We are living in the apocalypse and definitely need to upgrade our driving situation."
BradBuilds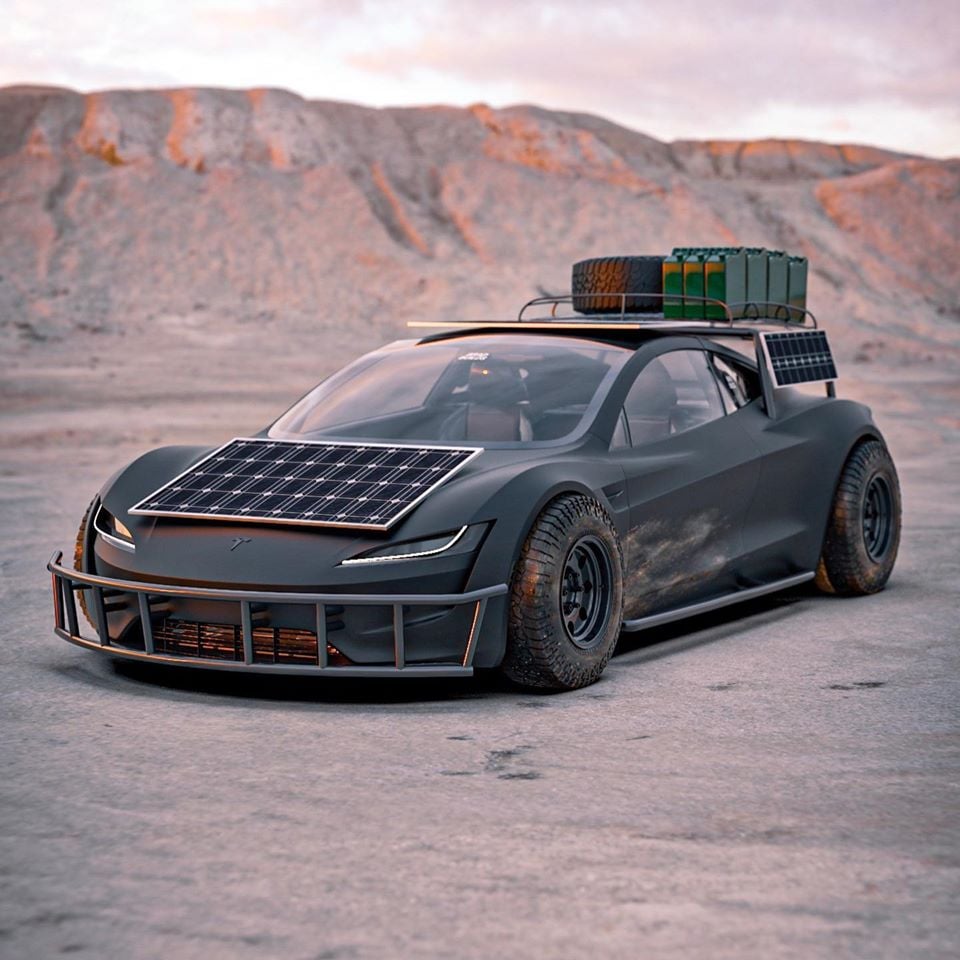 The new Tesla Roadster—not to be confused with the EV company's first-ever model—has yet to arrive. But what's been billed as the "quickest car in the world" has already been transformed to cruise through an apocalyptic world…at least in the mind of one creative artist. 
BradBuilds, a Los Angeles-based digital designer, modified Elon Musk's forthcoming electric hypercar with the current coronavirus crisis in mind specifically. 
"This Tesla Roadster Safari was inspired by the most recent global pandemic," BradBuilds told Robb Report. "We are living in the apocalypse and definitely need to upgrade our driving situation." 
With a zero-to-60 mph time of just 1.9 seconds, a top speed of 250 mph, and a max range of 620 miles, the the Roadster's predicted performance specs actually make it a great candidate for a fantastical overhaul.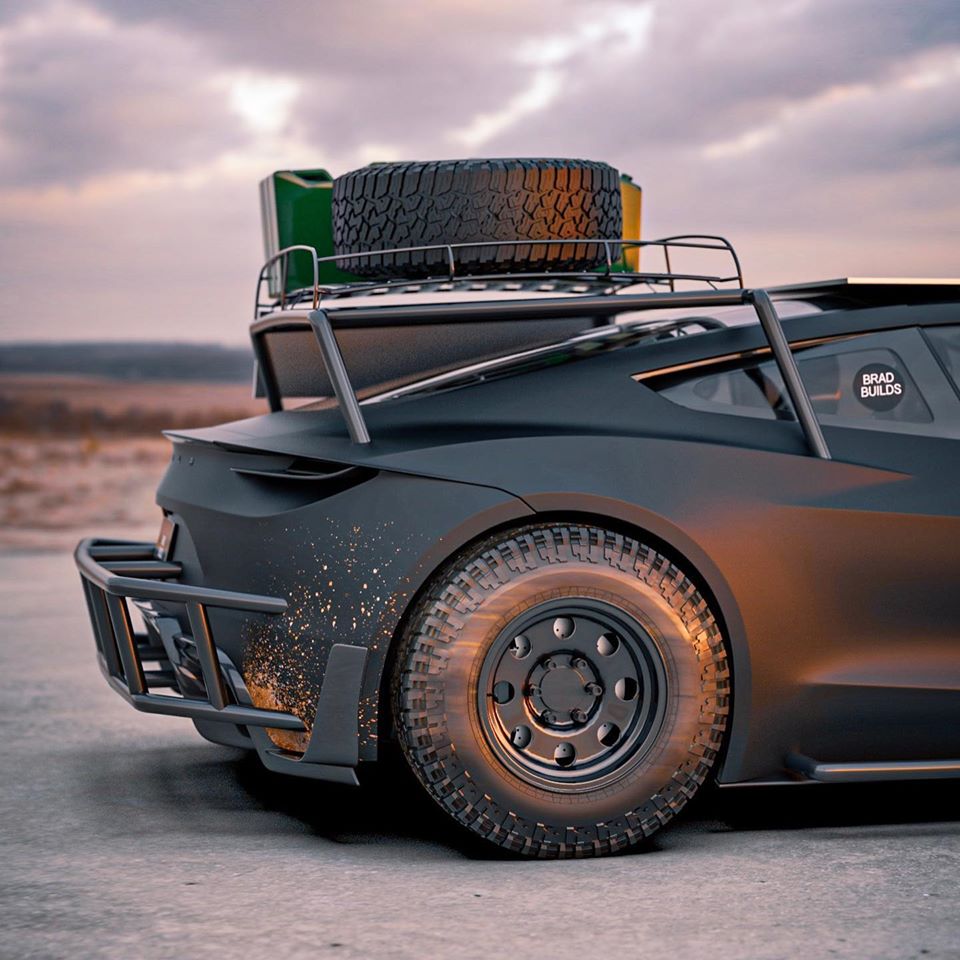 Renderings show two large solar panels have been added to the hood and roof. Two more are mounted on either side of a steel rack that supports a spare tire and a dozen jerry cans of water. Chunky all-terrain tires and slight lift kit are meant to improve the vehicle's off-road capabilities, while a bull bar, rear bumper guard and lift kit round out the conceptual Roadster's aggressive mods. 
https://www.instagram.com/p/B-AZc0mHMHz
"This is an extension of that apocalypse ready Lamborghini Urus I posted the other day," the BradBuilds account posted on Instagram. "I have a weird thing for lifting cars that aren't supposed to be lifted."
See his wild apocalypse-ready Lambo, plus more of his work below: 
https://www.instagram.com/p/B9w1NANHjkmhttps://www.instagram.com/p/B-cXUUeHeQEhttps://www.instagram.com/p/B-azzA9HK19https://www.instagram.com/p/B-aILi-nsRfhttps://www.instagram.com/p/B-SBDEbH_be