The 1,050-HP Lucid Air Grand Touring Performance Is 'Most Powerful EV In North America'
Watch out, Tesla.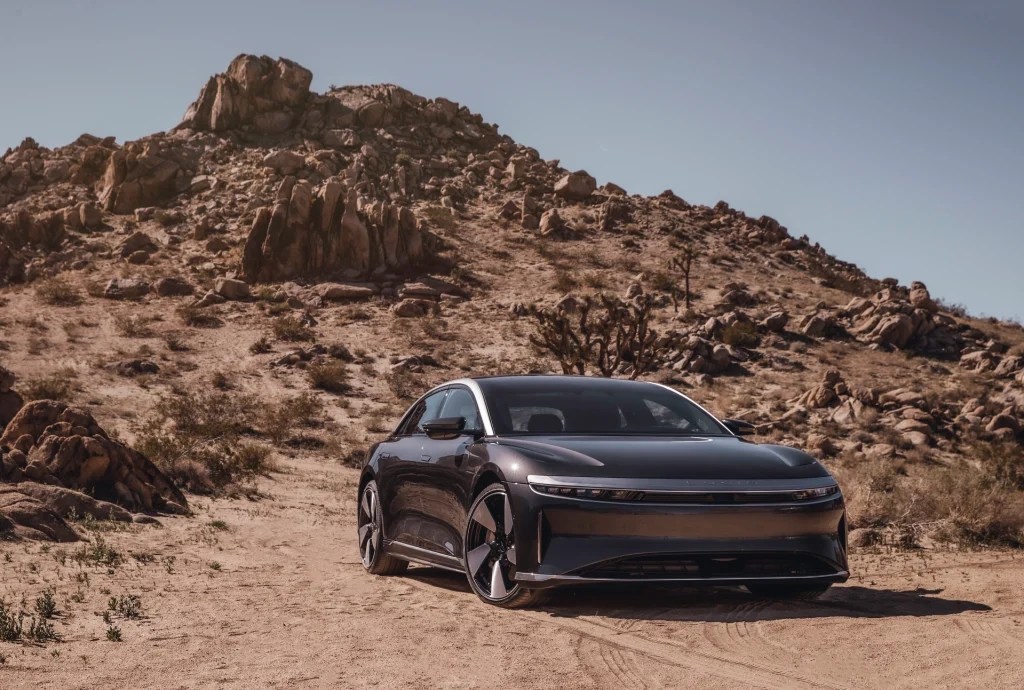 California-based EV maker Lucid Motors has laid claim to the "most powerful electric vehicle currently available in North America" with the announcement of the Lucid Air Grand Touring Performance.
This is the fifth variant in the Lucid Air lineup spanning the base Air Pure to the utmost, sold-out Dream Edition. The latter was available in a "Performance" spec with 1,111 horsepower and 471 miles of range, or a "Range" spec with 933 hp and 520 miles of range.
The Lucid Air Grand Touring Performance slots between the two with 1,050 horses and 516 miles worth of juice. Two of Lucid's proprietary electric motors—one at each axle—propel the electrified super-sedan from 0 to 60 miles per hour in just 2.6 seconds.
"Lucid Air Grand Touring Performance answers the strong demand we continue to see for higher-performance versions of the Lucid Air," top Lucid Motors executive Peter Rawlinson said in a statement.
"The remarkable speed with which we are able to conceive and bring this model to market is possible only because of Lucid's high degree of vertical integration and in-house production of our proprietary EV powertrain and battery pack technology."
The Lucid Air Grand Touring Performance does indeed have a superior output to the 1,020-hp Tesla Model S Plaid, which previously held the most-powerful available EV claim. The Tesla also has the max-range disadvantage at 348 miles.
But Elon Musk's ride still wins in the acceleration department with a sub-two 60-mph time. The Lucid Air Grand Touring Performance is also considerably more expensive at $179,000 to the Tesla's $136,000 sticker
And technically speaking, the Lucid Air Grand Touring Performance isn't on the road yet, though the standard Grand Touring is already in customers' garages.
Deliveries for the Grand Touring Performance are expected to begin in June—look for the trim to be added to Lucid Motor's online configurator soon.