The FAA Has Approved The World's First Electric Flying Car
The $300,000 Alef Aeronautics Model A is getting off the ground.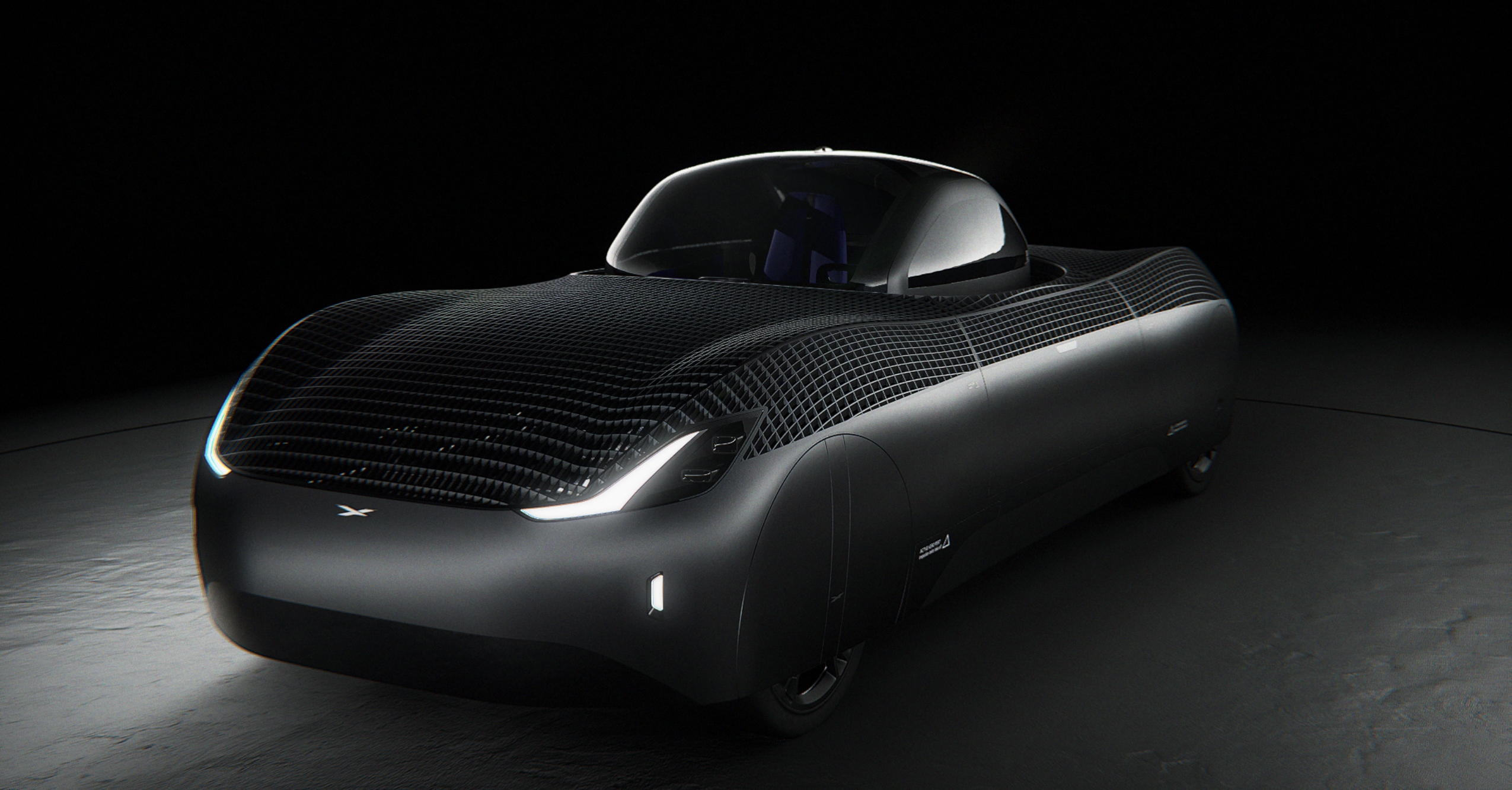 (Alef Aeronautics)
The EV industry has literally gotten off the ground, as the Federal Aviation Administration (FAA) has certified for the world's first fully electric flying vehicle.
The $300,000 Model A, created by the SpaceX-backed California startup Alef Aeronautics, can drive one or two occupants on public roads for up 200 miles and park like a regular car. But it's also an eVTOL, or electric take-off and landing aircraft, with a flying range of 110 miles.
Alef Aeronautics announced the news in a press release, and acccording to CNN, the FAA confirmed that it has issued the company a special airworthiness certificate, allowing for limited purposes that include exhibition, research and development. It's also worth noting that the Model A, which has a top ground speed of 25 mph, still needs to approval from the National Highway Traffic Safety Administration to go on roads.
"We're excited to receive this certification from the FAA. It allows us to move closer to bringing people an environmentally friendly and faster commute, saving individuals and companies hours each week. This is a one small step for planes, one giant step for cars," said Jim Dukhovny, the CEO of Alef.
CNBC reports that the car features a carbon-fiber body with an open, mesh-like top that houses four propellers per side. After a vertical takeoff, the entire vehicle turns on its side, with the two-seat cockpit swiveling as well, allowing the propellers to steer.
An automated test flight of a skeleton version of the car was reportedly completed in 2018 before a full-size prototype took flight the following year. With FAA approval, research and development of a production model will begin.
Alef Aeronautics expects to deliver the first production models in 2025. The company has reportedly take more than 400 pre-orders, which are priced at $150 in the general queue or $1,500 for the priority queue.