Bonhams Just Sold The Classic Ferrari From 'Ferris Bueller's Day Off'
"It is so choice."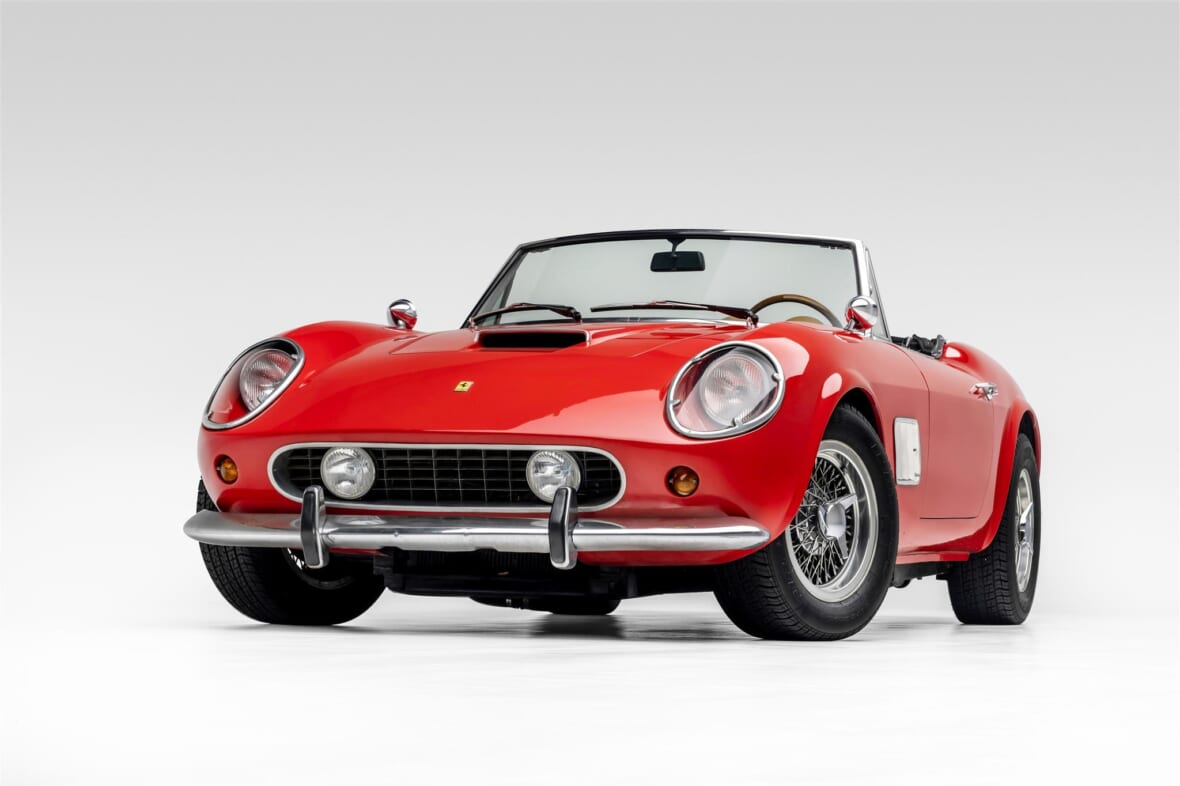 Describing the 1961 Ferrari 250GT California that he so brazenly "borrowed" from his friend's dad's garage in Ferris Bueller's Day Off, Matthew Broderick's Ferris Bueller remarked, "It is so choice. If you have the means, I highly recommend picking one up."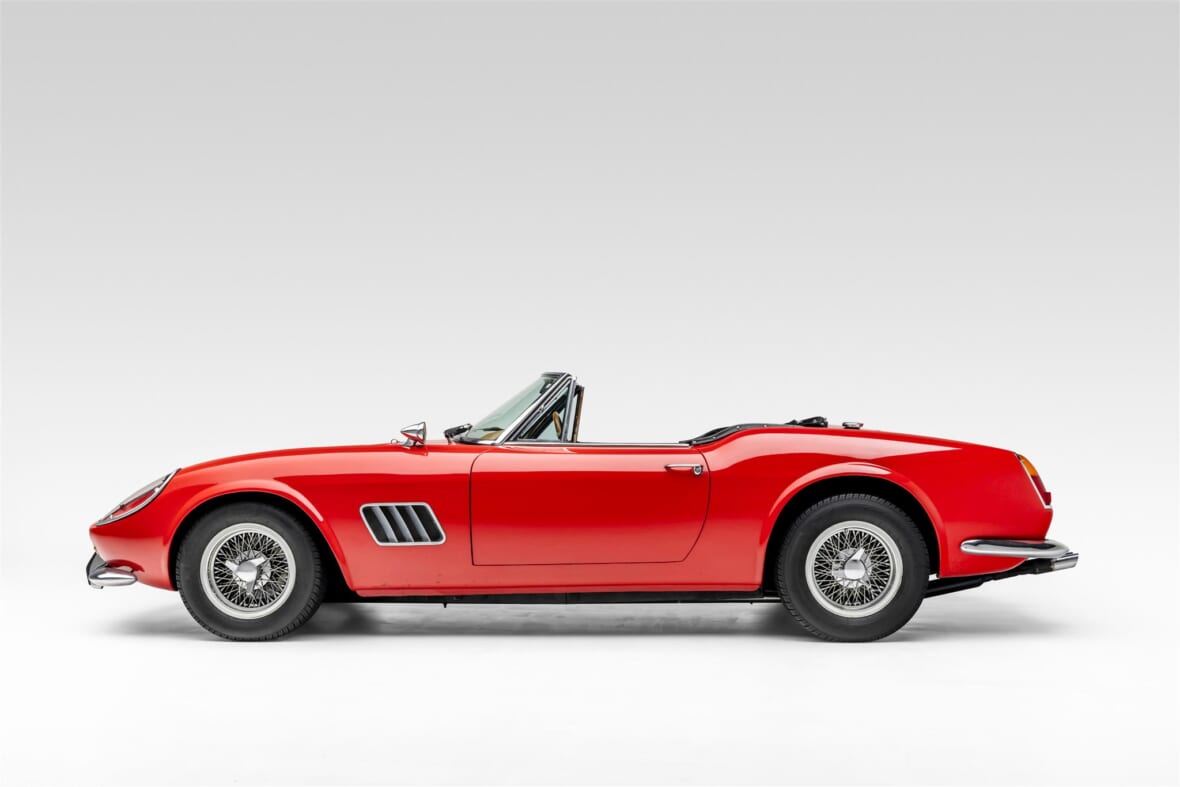 Someone followed that sage advice, as Bonhams just auctioned off one of the four very vehicles made for the coming-of-age comedy. This replica movie car, officially dubbed the 1985 Modena Spyder California, was manufactured by California's Modena Design & Development using a bespoke multi-tube spaceframe chassis with precisely recreated wheelbase dimensions.
While only three roadgoing replica Ferris Bueller Ferraris were made for driving sequences—the fourth was made without a drivetrain to crash in the famed "odometer-reversing" scene—they are still more far more attainable than an actual Ferrari 250 GT California, which would be valued at $7 million-plus in even less-than-desirable condition.
The fiberglass body incorporates a steel cowl brace, steel door inners and steel boot lid, while power comes from rebranded 168-horsepower Ford 5.0-liter V8. Despite the classic gated shifter configuration found in between the tan leather seats, the engine is actually coupled to a four-speed automatic transmission—a 23-year-old Broderick reportedly hadn't learned to drive a stick when filming began.
Bonhams has more details on the car's provenance:
According to the seller, the car was acquired by the previous owner—a Los Angeles plastic surgeon—in 1989 from a Paramount Picture Cars employee as partial payment for services. The good doctor would retain the car for the next three decades, making a few minor updates—including adding disc brakes in the back and various cosmetic changes—and driving it sparingly. In the late oughts, the car was laid up at in a Beverly Hills garage and discovered by the seller after being parked for about a decade.
Recently serviced, it is reported to be ready to be secretly borrowed from your parents and valet parked. Complete with the aforementioned letter from Paramount Picture Cars as provenance of its movie history, also included are autographed pictures of movie stills featuring the Fauxrrari, a copy of the script signed by the cast, a poster featuring a replica prop 'NRVOUS' Illinois license plate, and a signed picture of Matthew Broderick as scene in the movie.
This 1985 Modena Spyder California hit the block at Bonhams' Amelia Island Auction on March 2, where it sold for $313,000—a fair chunk under the $350,000-to-$450,000 pre-auction valuation.